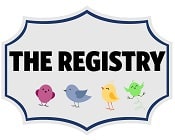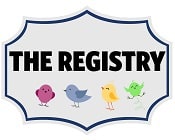 2019 Update: Awww, I still have great memories of these essential books for new working moms — you also may want to check out our recent discussion about the best books for working mothers.
Welcome to installment six of our registry for working moms: essential books for new moms. So far in the registry series, we've rounded up the best carseats and strollers, cribs and sleeping gear, baby clothes, baby carriers, and big toys and gear — stay tuned for more!
We've talked about my favorite pregnancy books for working moms, as well as some of the best maternity blogs and other free resources — but what books, if any, should be on your baby registry? What books do you think were the most useful to you as a working mom, either in terms of parenting, juggling work and life, getting medical help, watching milestones, or other issues? What books do you like to gift friends with new babies? What books were essential to you in those early postpartum days? Some of my favorites, below…
Books For New Working Moms:


Balance is a Crock, Sleep is For the Weak. I often cite this book here, and it's one of my favorites for prepping you to be a working mom.
Baby 411. I didn't use this one a lot, but I'm glad I had it as a new mom — and it's from the same folks behind Baby Bargains, which is an amazing book that every pregnant mama should just go out and buy without waiting for her shower or registry.
The Happiest Baby on the Block; Fully Revised and Updated Second Edition: The New Way to Calm Crying and Help Your Newborn Baby Sleep Longer. Admittedly, I read the first edition (or possibly even just watched the excellent DVD with my husband) — but every new parent needs to read this book. We are still doing loud shushing noises years later!
Wonder Weeks. Pro tip: I much preferred the iTunes app to the book, but if you (or a soon-to-be mama you know) is super interested in babies' learning leaps, you should check it out.
Request for the readers: what was your favorite nursing book, and your favorite sleep book? The two most-recommended books, at least as far as I've found, were never truly that helpful for me — and for some reason I own at least one, or even two physical copies of each, AS WELL AS the Kindle version, and still I could never quite find what I was looking for, and my sleep-addled mind could never make sense of the advice I did find. (Here's a link to the sleep book and to the nursing book if you're curious which books I didn't particularly like.)
Honorable mention: you may want to register for one new-mom cookbook, as well, especially for one with homemade baby food (particularly if getting cookbooks out of the library grosses you out — I know some people draw the line there!). I can't say I've cooked a ton from them, but then we all know I'm family-dinner-challenged. Some of the ones I'd recommend include Weelicious: 140 Fast, Fresh, and Easy Recipes, Top 100 Finger Foods: 100 Recipes for a Healthy, Happy Child, and if you're British, River Cottage Baby and Toddler Cookbook. I'm also a fan of this guide to Baby Led Weaning.
(If parenting books are more your speed, this list from one of the authors of Minimalist Parenting looks amazing — I stink at reading parenting books, though (including Minimalist Parenting, which I bought many moons ago and still sits unopened), so, ah, there's that.
Books To Read to Baby:
We just talked about some of my sons' favorite books recently, but these are the books I think new moms should consider registering for:

Ladies, what books did you put on your registry? What were you gifted as a new mom that you loved, what books did you buy as a new mom that you loved, and what do you give to new moms you know? What do you think the most essential books for new working moms are?
(L-all)