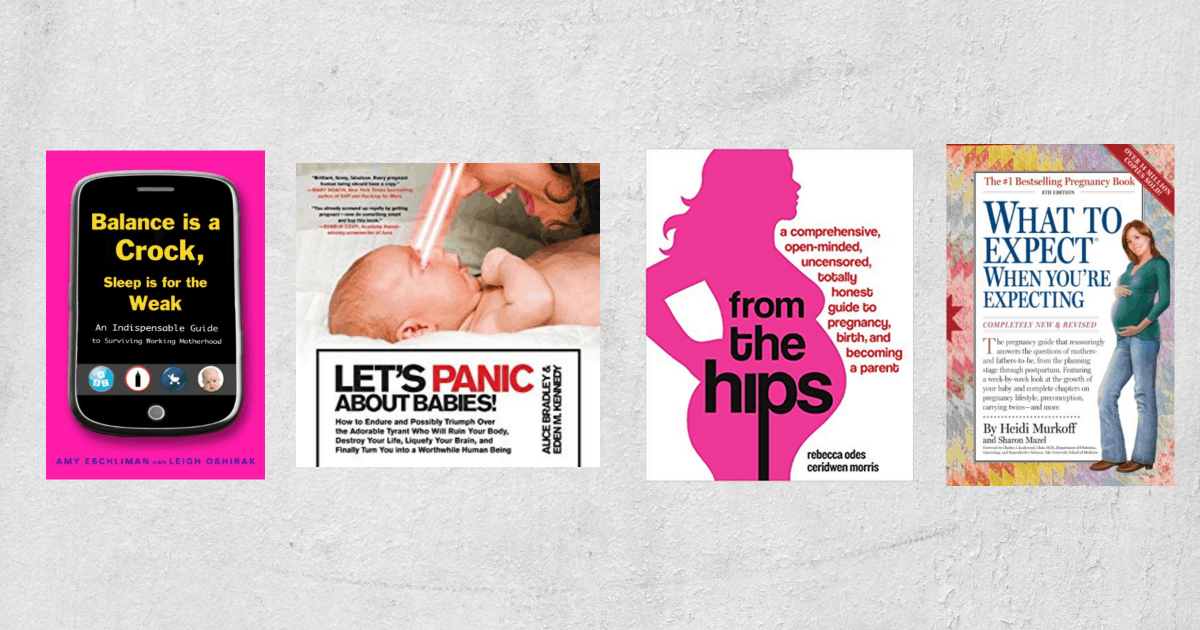 2019 Update: Awww, I still have great memories of these great pregnancy books for future working moms — you also may want to check out our recent discussion about the best books for working mothers.
I read a ton of books during my first pregnancy, and thought I'd shout out a few of my favorites here…
The Best Pregnancy Books for Future Working Moms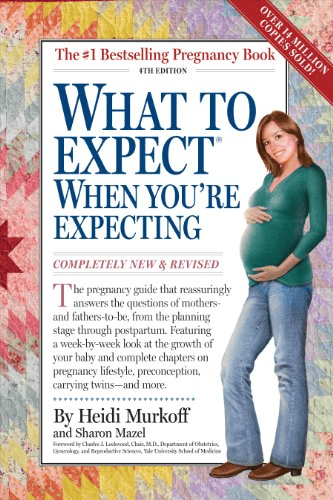 What To Expect When You're Expecting: For some reason, I considered this book the "duh, everyone gets that book for pregnancy," and so it took me by surprise when I realized how hated this book is by many in the pregnancy industry. As near as I can understand it, the first edition of the book may have had harsh advice, and I've often heard people describe the book as "fear-mongering." That said, I loved the fourth edition. Far from fear mongering, I thought it was a gentle warning of what I might expect each month, or a reassuring explanation of what I was already experiencing. I only read one month at a time up until about 32 weeks, when a little scare made me think I should at least skim the final chapters to see what to expect of the labor/postpartum experience.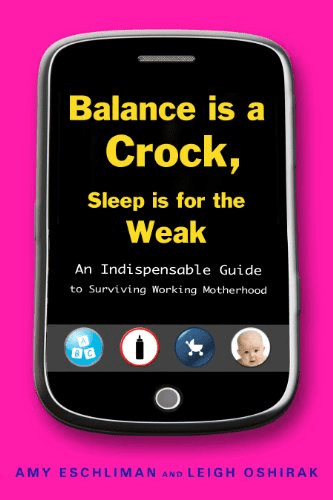 Balance is a Crock, Sleep is for the Weak: I only found this one by my second pregnancy, but: this book is a gold mine — tons of great information for pregnancy, maternity leave, and beyond, all written in an informative but funny tone. It should be required reading for any working mother.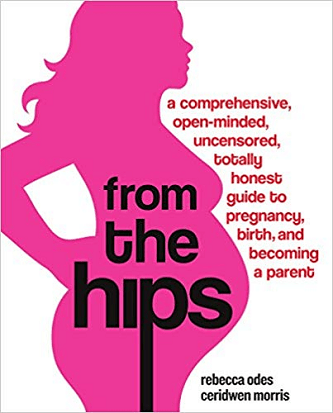 From the Hips: This book has advice for both your pregnancy and your parenting. I didn't start reading this book until my son was born, but I really found it refreshing. The book has a lot of anonymous anecdotes, and there is an abundance of intelligent voices. I also liked that the book talked about things that I hadn't seen elsewhere. (Example: the difference between postpartum depression and postpartum psychosis, which have different symptoms that other books lumped together in a scary way.)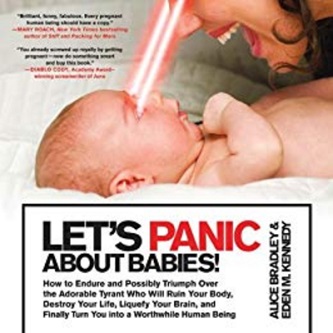 Let's Panic About Babies!: This book is hilarious, and I'm not just saying that because it was written by bloggers. Again, this is one that has satirical advice for the pregnancy and the fun first year of parenting, and I didn't start reading it until about my 8th month. Many nights while reading this, I woke my husband up because I was laughing so hard. That's how good it is.
Bonus Hesitant Mention:
Belly Laughs: I really hesitate to recommend this one because the author (Jenny McCarthy) has become associated with so many things I disagree with. So: maybe check this book out of the library instead of buying it. I really did find it to be a funny and genuine take on pregnancy, though, so if you can put other opinions out of your mind…
Readers, which other books have you found invaluable to you during your pregnancy? Which ones did you throw down in disgust? (Don't forget to check out our roundup of the best maternity blogs and newsletters!)