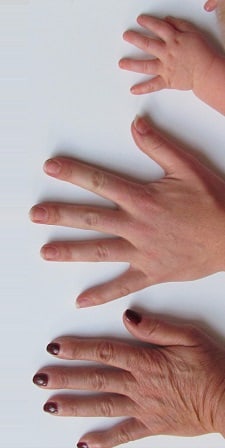 Granny as nanny: It's happening more than ever these days, and there are definitely pros and cons to this particular childcare setup. We've talked about grandparents as caregivers before, but it's been a while — so when Kristine, a manager mom in Houston who was kind enough to share a week in her life with us, noted that her mom watches her kids often, we had to ask her for more thoughts. To refresh your memory, or in case you missed her post, here's how she described her childcare setup: "My mom watches them Monday to Thursday. My husband and I work 80 hours within 9 days so we alternate Fridays off."
Here are Kristine's thoughts on the pros and cons of using grandparents as caregivers:
Stock photo at top via Stencil.