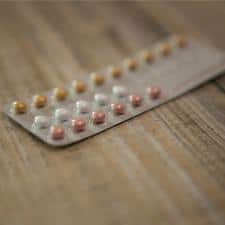 2018 Update: We still think this is a great discussion of birth control after having a baby — but you may also want to check out our more recent roundup of the best birth control options in 2018, over at Corporette.
Choosing birth control before you were a mom was complicated enough . . . but we thought we'd talk about birth control considerations after having a baby. We haven't talked a lot about birth control here (although a few years ago we had a post over at Corporette about IUDs), so we thought it'd be a great topic to discuss today. What did you consider when choosing birth control after having a baby? Were you concerned about breastfeeding, hoping to get pregnant again soon, or worried about other issues? Are you using the same type that you did before getting pregnant, or did you switch to something else? 
What were (or are) your deciding factors? The efficacy of the method? The potential side effects? The length of time that it stays effective? Whether it's hormonal vs. non-hormonal? Whether or not you're planning to have another baby soon?
Here are some pros and cons that moms find themselves considering when deciding on birth control after having a baby: [Read more…]