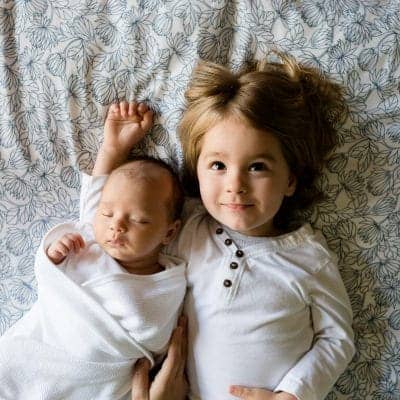 Here's a fun topic for today: How did you decide how many kids to have? How did you decide whether to try for a second (or third, or fourth) child — or when to stop having kids? Were you influenced by an outside factor (such as money or your own health), experience (either your own childhood, your birth experience, or your general experience with your first child), hope (such as "trying for a girl" vs, say, abstaining from trying because you hoped for a promotion), or some amorphous factor (such as "feeling like everyone is here now")?
How I Decided How Many Kids to Have
For me, the decision to both try for a second as well as to stop having kids was a combination of all of these reasons, but I'm curious to hear your thoughts.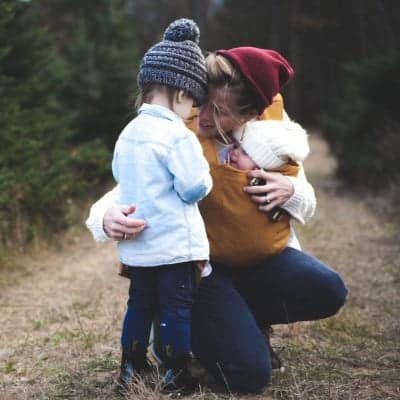 Before I get into my own reasons, I should say up front that I love both of my boys and am so grateful and happy for them! I definitely feel like everybody is "here" right now.
The decision to STOP having kids has been driven by a few different things, including my own dislike of being pregnant, my own experience (I have one sibling), a desire to focus on our two kids, not wanting to be outnumbered by the kids, and, frankly, feeling like I'm too tired (and old?) to go through another round of diapers, sleepless nights, etc.
Honestly, I so disliked pregnancy (both in general but also because of the excruciating SPD pain I felt), my birth experience with J (where everything turned out fine but was far from a "pleasant" or "in control" kind of experience), and the postpartum identity crisis I went through that the decision to have a second was something I struggled with, even though it had been a part of My Plan since I was young.
My husband is an only child and was fine with whatever we decided, but ultimately, I kind of looked at my second son as a "gift" to my first son, in part because I'm so close to my own brother.
(Of course when I was about to give birth to my second child, H, I really worried about what I was taking away from my first son, J, too.)
Over to you, readers — how did you decide how many kids to have? How big of a role did your career play in the decision along with other factors?
Picture via Stencil.