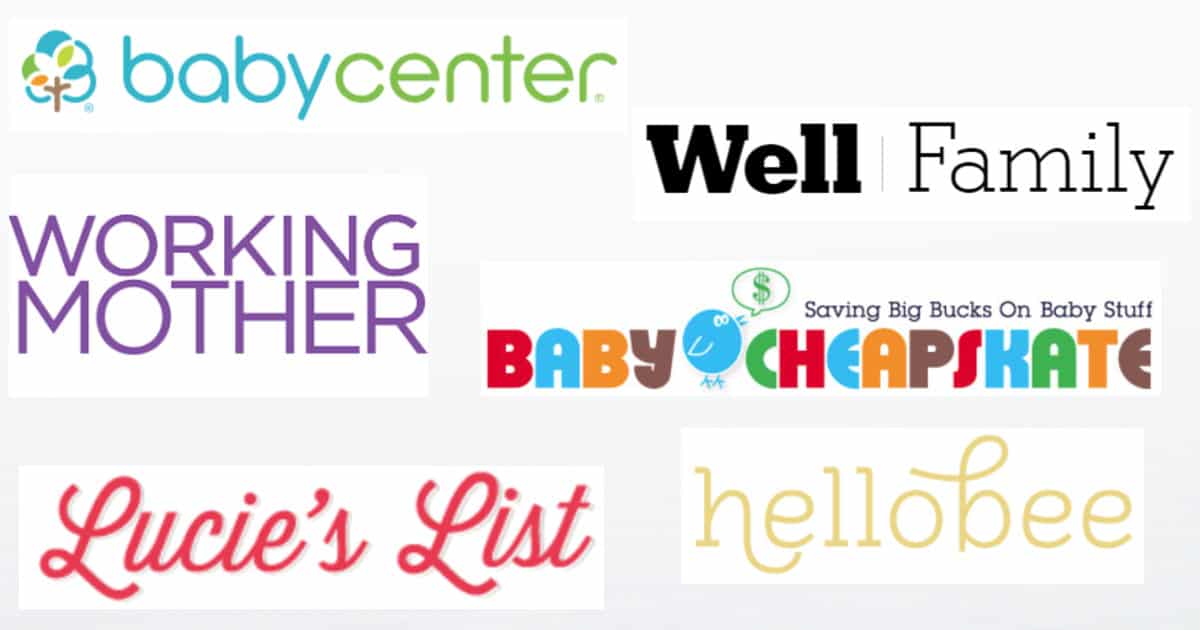 I've already rounded up some of my favorite pregnancy books — but it took me longer to find blogs, newsletters, and other resources to help me with the lifestyle changes that were coming. These are some of my favorite, must-read resources — some for maternity/mom fashion, some for registry prep, and some for just general working-mom-lifestyle thoughts. Readers, which resources have you found to help you through this life transition?
BabyCenter – Put in your due date, get a weekly email telling you how your baby is growing. The site has other helpful resources, like a pregnancy weight-gain tracker (should you dare).
Baby Bargains – This is a great book (affiliate link) as you're setting up your registry and nursery — be sure to get the latest edition. There are reviews on specific products, stores, even the registry process — and the authors are very up-to-date on the latest product recalls. (The website offers additional information and tools, most available at no charge.)
Baby Cheapskate – Great deals! I'm particularly a huge fan of her "toys that actually get played with" lists, updated regularly.
Hellobee – Multiple mamas blog about their experiences. There are SAHMs, WAHMs, WOHMs… There's also a great forum section filled with smart ladies.
Lucie's List – I only found this one during my second pregnancy, but her week-by-week emails are super helpful to give you the real mom's approach to pregnancy issues and registry issues.
The Mom Edit (formerly Ain't No Mom Jeans) – The bloggers here are mostly past the baby years, but there are still some great posts in maternity/postpartum fashion in the archives. The fashion aesthetic is much more casual, but it's fun to see real mamas putting kid-friendly looks together with a laid-back approach.
Motherlode – The NYT's blog — excellent.
PopSugar Moms – I liked the news roundups here the best.
Pregnant Fashionista – 2019 Update: Sadly, this blog is no more! It was a fabulous resource — a very fashion-focused approach to pregnancy. The lawyer author of this blog had a great eye, a rich taste, and details on all of the haute lines of maternity wear. She bore four children in six years, so she definitely knew her stuff.
Working Mother – I started getting this magazine before I was pregnant, and highly recommend it to every working mother.
Readers, which favorite blogs, newsletters, and more have you found to help you through your early motherhood planning?

Pictured above, great books for new working moms: pink / white / white/ green
This post contains affiliate links and CorporetteMoms may earn commissions for purchases made through links in this post. For more details see here. Thank you so much for your support!
Admin note: This post was originally published in 2014, but updated in 2019; the date of the post was also updated to allow newer visitors to comment on it.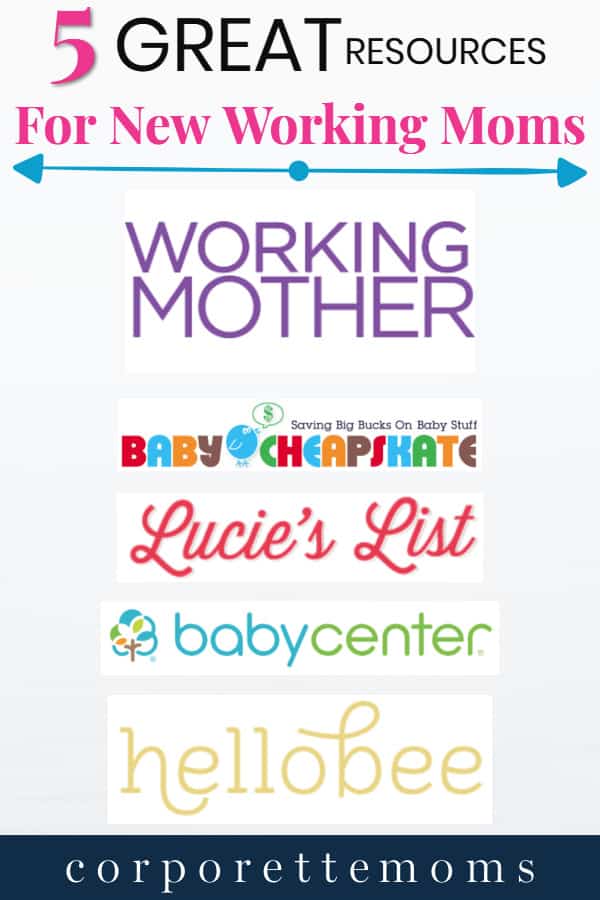 We are a participant in the Amazon Services LLC Associates Program, an affiliate advertising program designed to provide a means for us to earn fees by linking to Amazon.com and affiliated sites.