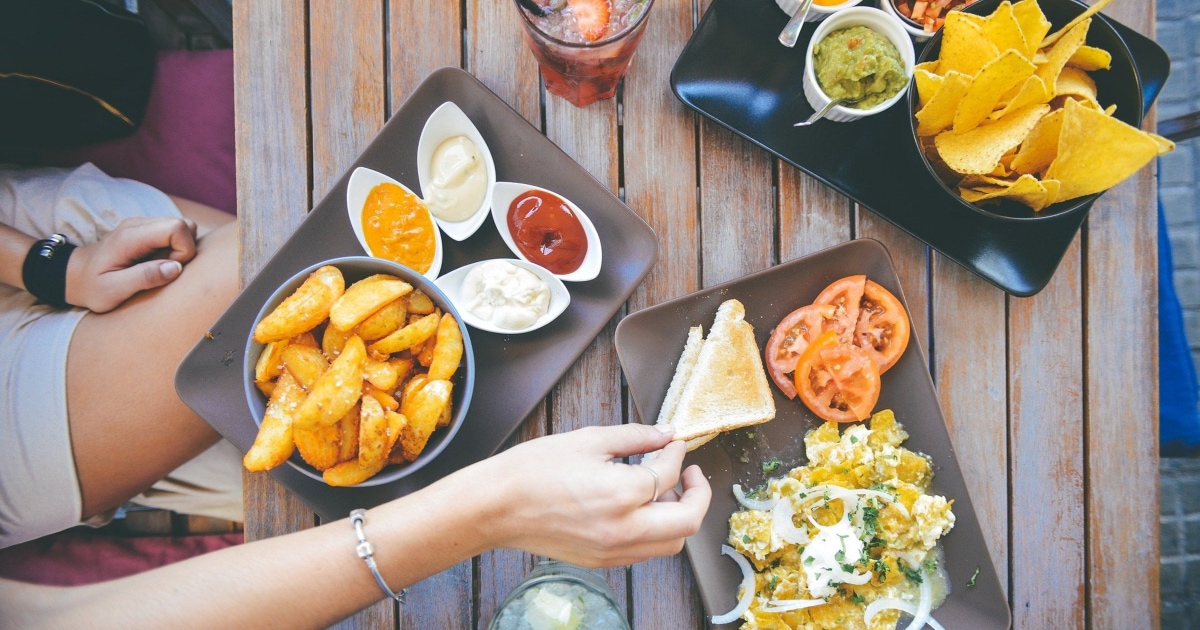 2019 Update: We still think this is a great discussion on family dinners and working parents — but you may also want to check out our more recent question to readers: do you eat dinner with your children?
Today's fun topic: how does your family navigate dinnertime with two parents working outside the home? Are you able to be together for family dinners on weeknights? Who cooks, who plans, who shops? (Or, who picks up takeout?) How early do you start dinner to negotiate bedtime rituals like a bath and storytime? More fun questions about family dinners and working parents:
does one parent always work late? both?
does one parent have an unpredictable schedule that leaves the other parent guessing?
do you have an agreement, like "if you're not home by 6:30, the kids and I are going to start eating" or "I will call by 6:00 if I think I'm going to be working late tonight"?
does one parent come home to eat with the family and then return to the office to continue working?
are there certain days of the week when you make sure to have a family dinner?
do you have any mealtime "rituals," like "what was the best/worst part of your day?"?
do you make and freeze food ahead of time to make dinnertime easier, or maybe a nanny helps get food ready?
how has dinnertime changed since your days pre-kids?
I know this is probably a much easier question for me because I work from home, and I'm grateful for that. Still, for my $.02, I tend to plan and shop for dinner (usually via FreshDirect). If we're thinking far enough ahead I will ask my husband to help with prep such as opening cans, chopping vegetables, etc. Because I work from home (and especially because I'm on kinda-sorta maternity leave now) I tend to do about 80% of dinner prep — depending on the recipe I'll move ingredients from the freezer to the refrigerator in the morning, throw food in the crockpot midday, or preheat the oven (and sometimes even toss whatever we're having into the oven) before my husband comes home. (I also usually try to have all final ingredients either on the counter or at eye level in the freezer or refrigerator.)
My husband will often finish the last 20% of dinner — shredding crockpot chicken, tending pasta or rice while it cooks, sauteing or microwaving vegetables, rinsing salad. I've noted before that I'm a bit of a lazy cook; it's even more rare for us to make a really involved dish now — when we do something like lasagna that requires a lot of assembly and prep it tends to be a joint weekend project.
My husband is usually home by 6 or 6:30; we find that if he comes home much later it's difficult to have a family dinner with our toddler. (I know some families where the father purposely stays out of the home until the kiddo is down for an early bedtime, so as to avoid that "daddy's home!" excitement.) If my husband is working late I know about it well in advance — we use a shared Google calendar to keep track of appointments and nights out with friends; I think both of us would consider it rude if we didn't know about someone missing dinner by at least 10 AM the day of. In terms of rituals, when we're being good we talk about the best thing that happened to us each day.
As for the kids — my newborn, Harry, is often fussy during this time period, so we're lucky if both of us get to sit at the table at the same time. Jack (almost 3) is served a smaller portion of the same thing we are — if he doesn't like it (which is often) we always offer to make him scrambled eggs. (We like that he only has one option for what to eat if he rejects dinner.)
When I was in BigLaw pre-kids, I would often eat at the office and come home by 10 or 11 at night. When I was working at the nonprofit, 7 PM was still an early night for me — I would often meet my husband at a restaurant or at home for dinner. Until recently (last fall, I'd say) we often ate at local restaurants with Jack — then he hit a fussy period, and combined with it being so dark, so early, we found it much easier to eat at home.
(Picture credit: Pixabay. Original image: Weekend meals, originally uploaded to Flickr by eltpics.)
Readers, over to you — what does dinnertime look like at your house? How do you share responsibilities (or not) with your partner (or other folks around the house such as nannies) at dinnertime?