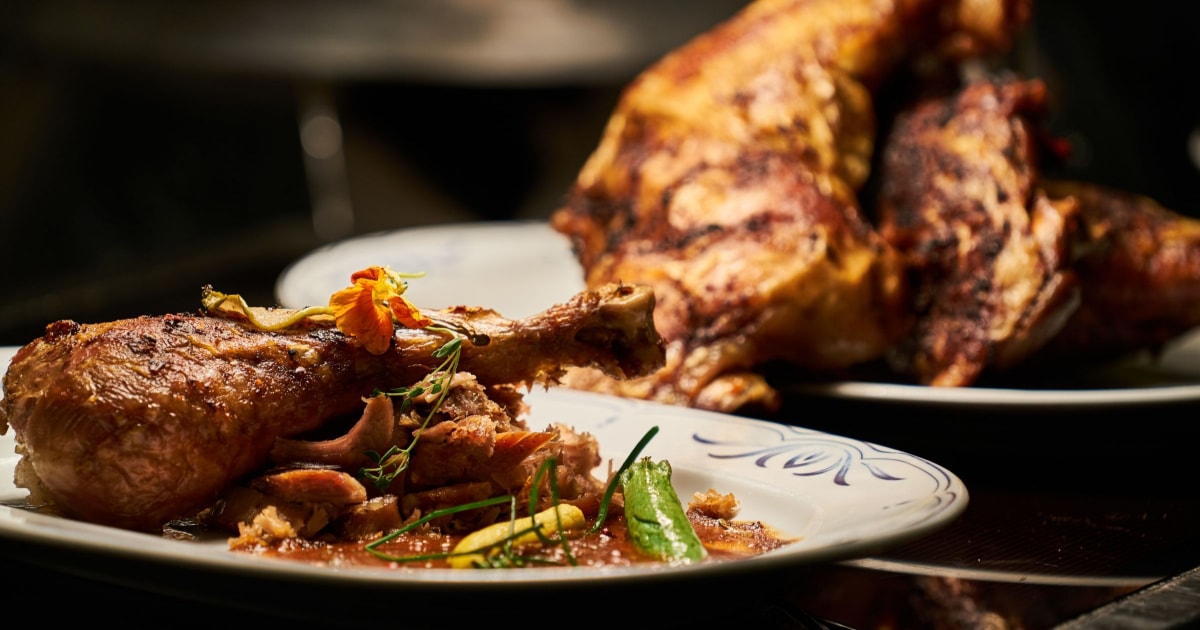 I saw one of those memes going around Facebook, reading: "Who knew that the hardest part of being an adult is figuring out what to cook for dinner every single night for the rest of your life until you die." This is so true! (Well, maybe a slight exaggeration, but let's set that aside for a minute…) As I've mentioned before, my 8-year-old is finally getting out of his picky stage of eating (but "foods that look like vomit" are still out, including green bean casserole — fiiiine). I'm doing a new diet program and the leader had a brilliant plan for how to plan dinner every night and it's totally simplified my dinner planning routine. So, with a big hat tip to Corinne at Phit n Phat, here it is:
Select a theme for dinner for every night.
Super simple, right? After all, we've all heard of Meatless Mondays or Taco Tuesdays! And yet… somehow a) it never occurred to me to pick a theme for every single night, and b) it never occurred to me to make a list of every meal we like to eat and sort them into themes.
This is where my super dorky side kicked in and I got an Excel sheet and started going through our favorite mealplanning app, the Griffin family cookbook I made a few years ago, and my personal Pinterest "to make" board. I wound up starting with a few major categories: Chicken! Fish! Beef! and as I started listing things I started thinking about how and why we like to eat things, and suspecting for me that having overlapping categories would be a-OK. We like to eat salads in summer, for example, so I started making a list of a bunch of salads. We like to eat soup in the winter.
Sometimes we go through phases where we want to do low carb; if you do Whole 30 or Keto you could keep a list of those friendly meals. I keep saying we should have Sandwich Night sometimes. We're trying to eat less meat this year in general. After a lot of review and brainstorming, I wound up with these main categories for our family:
Monday – Soup (in large part because we could use the weekend to do a lot of meal prep for different soups we were avoiding because they take more work)
Tuesday – Chicken/Turkey/Pork – again, a lot of our recipes are somewhat conducive to weekend meal prep
Wednesday – Seafood (in large part because we have a regular salmon dinner on Fridays with extended family members, so all of our other seafood dishes weren't getting cooked because we'd say, "ack, we just had salmon" or "but salmon is tomorrow!")
Thursday – Meatless
Friday – (regular salmon dinner)
Saturday and Sunday needed a bit more thought — we used to go out frequently for one big midday meal, but neither of the kids are into restaurants right now, so we've fallen into the trap of ordering dinner a lot (and the kids get pizza almost every other Saturday when we go on date night). So I have a separate list of "Saturday" foods that are recipes we really, really like — but never make because they're too involved for weeknight cooking. These aren't necessarily fancy things (baked mac and cheese, for example) but it's more prep work (or more calories) than I want to get into on a weeknight.
Sundays I've left free in case we either have leftovers, want to order in or pick up food somewhere — but I do have a list of different meal prep things I can do on Sunday, such as roasting carrots or Brussels sprouts, making green bean casserole (that my eldest won't eat), or things like that.
Just a few other random notes on this lovely dinner-planning system:
things can go in multiple categories (so "lasagna" could be in the categories of Chicken/Turkey, Meatless, or Saturday depending on what we make it with — I have another category of "Beef" that just isn't on the schedule now, but obviously it can go there too.)
My brainstorming sessions led me to more categories than I have days in the week right now — I plan to switch them up as we get bored, seasons change, or ingredients need to change… (My categories are: Soup, Chicken/Turkey, Seafood, Meatless, Saturday, Beef, Salad, Pasta, Sandwich, Summer Foods, Low Carb, Freezer/Pantry.) Summer Foods includes no-cook things like "cocktail shrimp" and "cheese plate."
Fwiw I have between 15-26 dishes in most categories on the schedule; some of the "future" categories have as little as 5 or 6
This is kind of "cheating at adulting" but — there are some prepared frozen meals that we buy frequently and enjoy, so those are included on the lists. Amy's Tofu Lasagna — Amy's Spinach Feta Wrap – Red's burritos — I keep buying them, and then we forget about them. So I figure if I have them on the selection list, I keep them at the forefront of my mind.
Regarding picky kids and dinner — they are still going to get pasta or French bread pizza some nights, but I like that they're seeing the adults eat a larger variety of foods and getting small tastes of a wider variety of foods — and I (selfishly) I like that the focus is back on what my husband and I want to eat and less on "what's easy to slap together for the kids." (I should probably make another category for "kids meals" that I can select from a rotating thing on the nights where I know they won't eat what my husband and I are eating.)
Ladies, do you find it difficult to plan dinner every night for you and your family? (Does anyone's partner do it entirely, or have you outsourced it to a nanny or other caregiver?) Have you found a plan that's working for you?
Stock photo via Stencil.