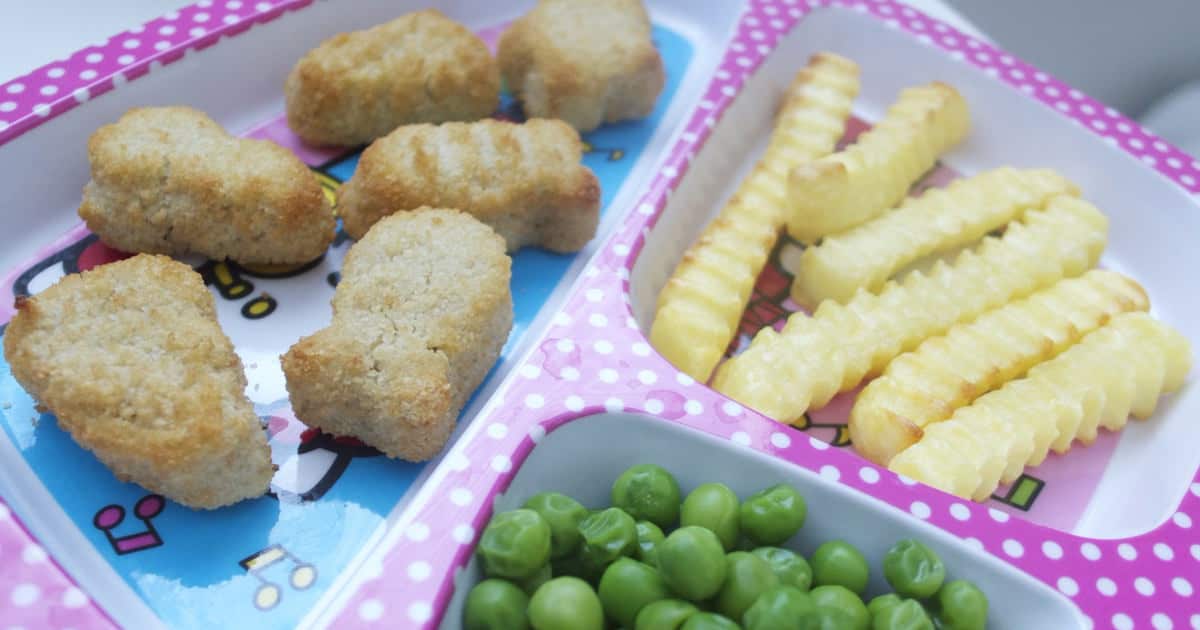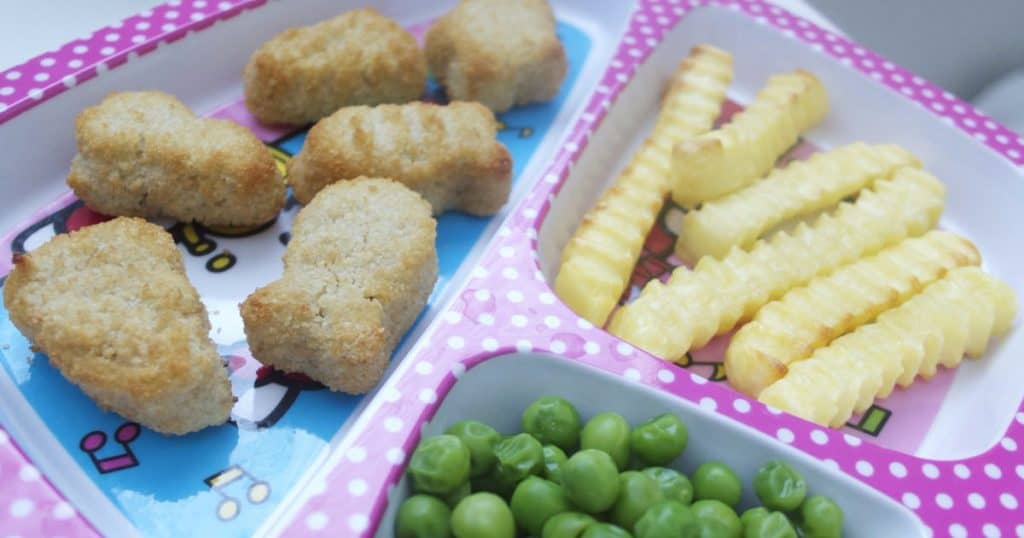 I will not make separate meals for kids. I, like every other new mother, told myself that frequently while my first kiddo was starting solid foods. I am not going to be that mom! They can eat what WE eat, or else they don't eat. I don't have time to do dinosaur nuggets! I absolutely refuse to raise a child who only eats macaroni and cheese!
Cut to five years later, and almost every night the boys get a separate meal from what we eat. Dinosaur nuggets, no, but they do get the Dr. Praeger fishies pretty often.
On our very best nights, the boys eat disaggregated versions of what we eat. If we're having Mediterranean Stew with stew meat, tomatoes, and zucchini, the boys may get a bowl of broth (strained so there are no "green pieces"), shredded stew meat, and — if I'm feeling really crazy — a zucchini or two on their plate, perhaps coated in cheese.
(It's a crutch, I know! I've started splurging on real Parmesan cheese after reading about how many wood chips are in the shelf-stable versions, though.) Another version of a "win" for me is when I can use the same oven temperature (and, dare to dream, time) for the boys' food as for ours.
But most nights, they get a smorgasboard of kid-friendly things.
We bought divided, dishwasher-safe, sturdy plates from Corelle, and for the protein portion the boys may get a cut-up Applegate hot dog, deli meat, shredded chicken, fish sticks or fishies, sliced chicken breast strips, shredded cheese, sliced cheese, yogurt, or cottage cheese. (This is a stock photo above, but it's a pretty good representation of my kids' dinners! Except they don't eat fries. No, I don't know what kind of children I'm raising.)
For fruits, they'll get applesauce, or an apple, or cut-up cherry tomatoes or strawberries or grapes or whatever other fruit we have on hand. They'll get some nuked peas and carrots, or blanched green beans (thank goodness my eldest loves those!), or broccoli with Parmesan cheese.
Sometimes I'll give them rice — white, brown, or one of these quinoa/brown rice/garlic blends. They may get a bowl of consomme, strained miso soup, or other broth. I try to fight the siren's call of pasta or mac n' cheese as often as possible because they both ignore all other food when pasta is an option.
(Pasta with meatballs may be the only meal that I can serve all four of us — and then I nuke some zucchini noodles for myself and my husband to bulk up our pasta portions.)
I was amused to read online about how two married gourmet foodies, chef and restaurateur Wylie Dufresne and Food magazine editor Maile Carpenter, regularly feed their kids chicken nuggets as well — and I felt better:
"He does make breakfast once in a while," Carpenter conceded. "He's the master of eggs. But for weeknight dinners, our kids won't even eat what I make. They eat chicken nuggets and pasta and once in a while a cucumber. It's the best I can do."
Kids: they have a way of wearing you down. 
So, ladies — do you give your kids the same foods you eat, or do you make separate meals for kids?
Have you "lowered" your own eating habits to meet theirs (and now enjoy dinosaur nuggets regularly) or have you just given in and embraced the separate meal strategy? For those of you who are out of this stage — share your tips with us; how long did it go on, and when did it end?
Pictured: Pixabay.