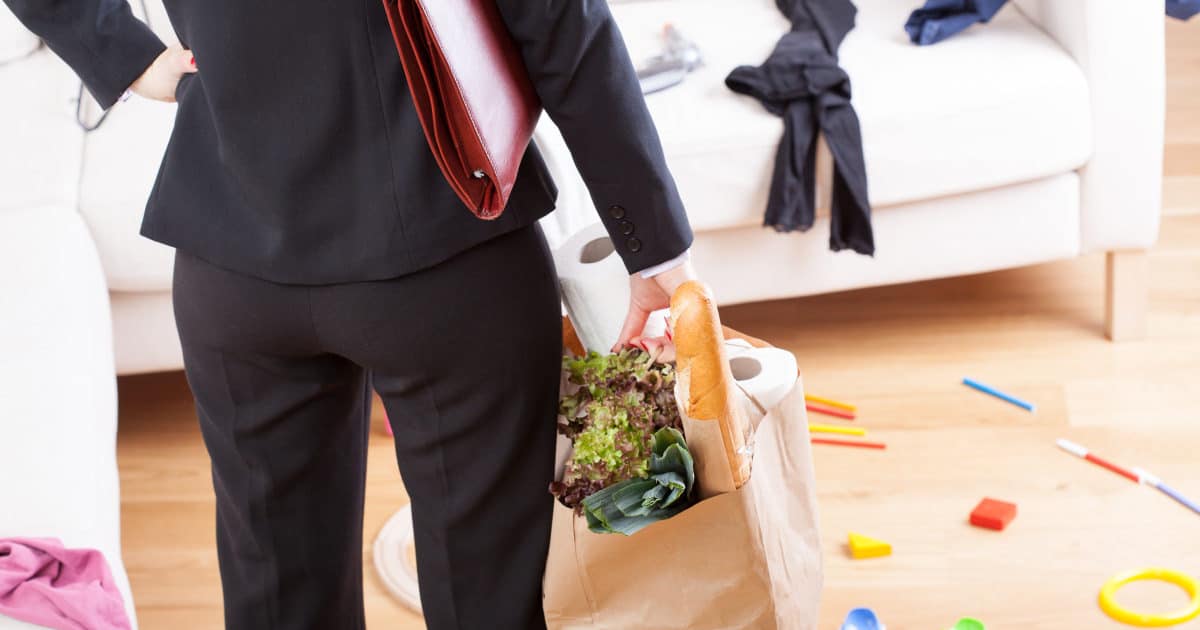 2019 update: We still stand by the advice below on how to share parenting duties with your spouse; you may also want to check out our more recent post on how to get your husband to care about the little things, as well as our "Do, Delegate or Nope" edition full of holiday delegating ideas.
Are you an "equal parent" with your partner? What steps did you take to make that happen — and what happened organically? Do you foresee times when your partnership won't be equal — and how do you feel about that? If your roles are not equal, how much of that is due to maternal gatekeeping — as in, you take on a certain task because you're the only one who does it "right"? (Sandberg defined maternal gatekeeping in Lean In as women discouraging their husbands from doing their share at home by being too controlling or too critical.)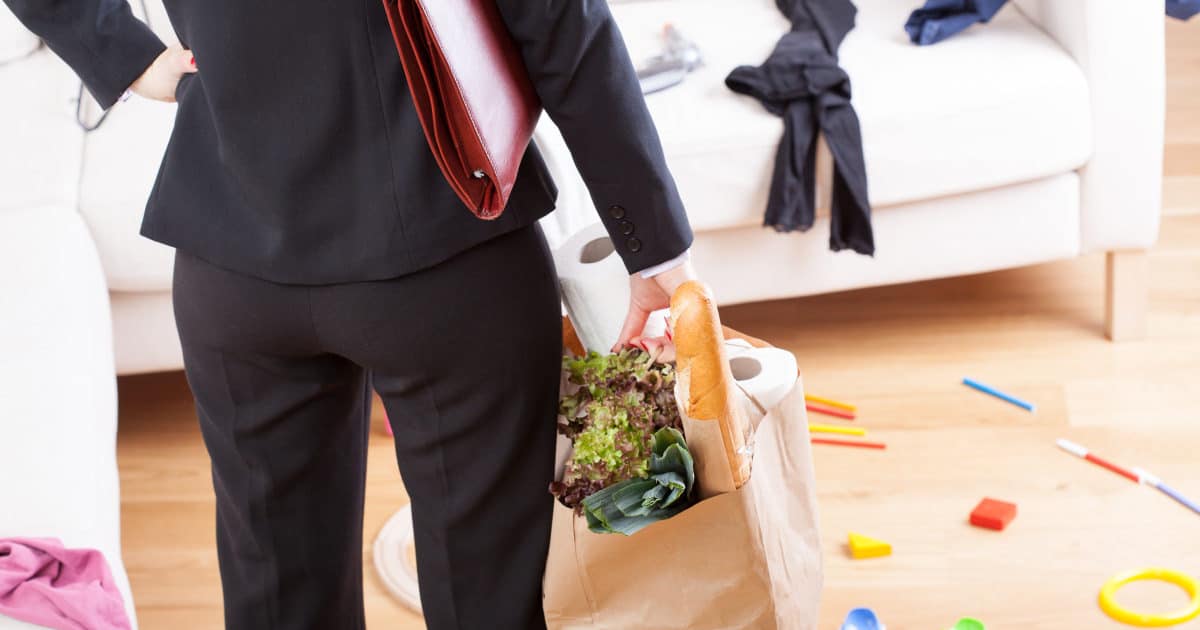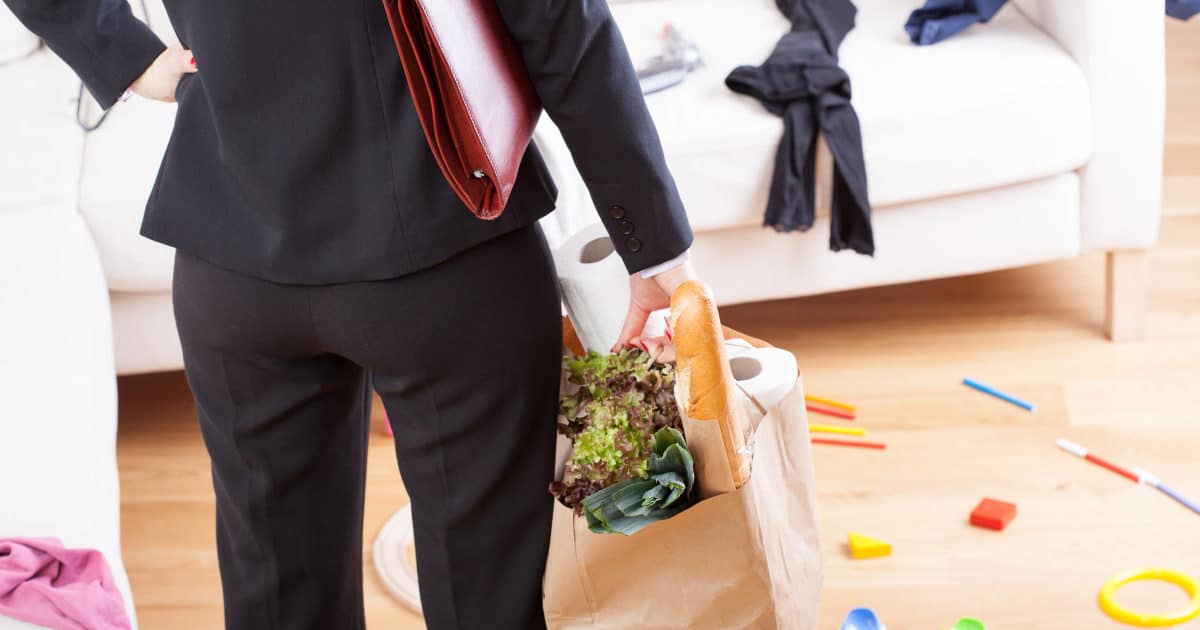 There was an interesting article in Daily Worth a while ago with suggestions for how to equalize your parenting, so I thought we'd discuss here as well. I always get frustrated when I read articles like this that exclusively focus on housekeeping (the easiest thing to outsource!) and dismiss what I like to call the "cruise director duties" (meaning the mom's role is cruise director for the family, explained in this HuffPo piece as the "default parent"), so let's try to discuss the following topics:
Running the household — How much do you outsource? Even if you outsource certain things, does one of you take the lead on those matters (hiring the housekeeper, keeping track of supplies, keeping the kitchen stocked, keeping the never-ending laundry train moving)?
Day-to-day parenting (fun stuff): Reading, bathtime, mealtimes, board games, other play…
Day-to-day parenting (duty stuff): Who preps the kiddos' meals? Is one parent the default one who does daycare drop-off, picks up sick kids at school or daycare, or is at home nights/weekends?
Planning for the family (near-term): Who keeps track of the schedule? Who chooses/investigates extracurriculars and summer camps, schedules doctor/dentist appointments, and plans birthday parties? Who chooses and buys year-end gifts for teachers?
Planning for the family (long term): Who takes the lead on investigating school/care options? Who takes the lead on family finances (budgeting, 529-ing, accounts, etc.)?
Extras: No family is going to truly suffer if, say, the family photo albums aren't up to date — and no one will suffer if you don't get to that family-friendly resort. But for the things you do prioritize, which parent does that stuff?
For my $.02 — I would say that my husband and I are definitely equal partners, although sometimes it may feel like I carry a heavier load because I work from home — and for myself — so I have much more flexibility in the what/when/how. Some of the different areas that I think of when I think of equal parenting, and how it worked for me:
Running the household: We're definitely equal here — my husband does most of the laundry and the clean-up after meals, while I do most of the food prep, grocery shopping, and clothes purchasing. I've written before about how this was vastly aided by the fact that my husband and I have generally the same tolerance for mess, with there being enough variation that he always does the dishes first (because I am less bugged by dirty dishes than he is) whereas I always do grocery shopping first (because I hate running out of stuff, e.g., I buy milk when I see it getting low). We have a biweekly cleaning professional (we loooove Olga!).
Day to day parenting (fun stuff): Again, I'd say we're equal here. We both enjoy reading to the boys, hanging out with them at bathtime, etc. — my husband tends to be to be more physical with the boys and run around at the playground, whereas I'm more likely to encourage a table activity like painting, coloring, Play-Doh, a puzzle, or a board game.
Day to day parenting (duty stuff): This is the first of these metrics where it didn't happen accidentally (but that isn't to say that it wouldn't have happened organically). Because I work from home, and because we have had varying degrees of paid childcare through the years, we both saw the importance of delegating different "parent in charge" times. Early on when Jack was born I encouraged "Daddy time" in the mornings, before my husband went to work — it gave me time to allegedly get a work out in before the day started (hahahaha) and gave my husband time with our boy while both were fresh and, shall we say, unsullied by a long day. Oh, and after both boys were about 4 months old and we "closed the kitchen" (refused to breastfeed or bottlefeed) from 12am to 6 am, Daddy was the PIC (parent in charge) during those hours — if the baby woke up, he was the first responder if one was needed. (After all, it's hard to close the kitchen if you're getting pizza wafted in your face.) Now, on weekdays I probably spend more time with the boys than my husband, but on the weekend he'll take them for long swaths of time (to the playground, out with grandma, etc.), giving me uninterrupted time to work at home.
Planning, near term: I tend to do most of this. Which toys are age appropriate? Which classes are age appropriate, when/where are they offered, how does it work with the rest of the boys' schedules? How should we deal with X issue in potty training, or Y issue in discipline? Why is Jack doing Z new weird thing, and does it mean we have to see a doctor/specialist/etc.? I tend to be the person who researches, plans, implements. Some of this may definitely be due to maternal gatekeeping; but it may also be because I enjoy researching this kind of stuff more than my husband (and can do it after a long day while we're watching TV, whereas he tends to be totally wiped by then).
Planning, long term: For what gets done, I'm the one doing it for the most part. Watching over the 529 accounts and general family finances, investigating schools, etc. Again, this may be a maternal gatekeeping kind of problem; I also tend to enjoy this kind of stuff.
Extras: Memorializing family memories, for example. I enjoy organizing our photos and making family photo albums, so I wouldn't want to outsource it to my husband — but it is another drop in the bucket of stuff I'm doing for the family. We are both horrible at vacation planning (I think I'm going to outsource this to Jack as soon as he's old enough, ha) so we haven't been on a vacation since our honeymoon.
Of COURSE the hard part here is that a lot of this stuff is such a gray area of "duty" that it's hard to recognize as a chore — and there may be things that your partner is doing for the family that you don't recognize/credit him with doing.
How about you, ladies — how equal is your parenting? What happened organically for you and your partner; what did you decide to do? Those of you who've been successful in quitting maternal gatekeeping — permitting your husband to do some of the stuff you do "best" — what are your tips?
Photo credit: Shutterstock / Photographee.eu.