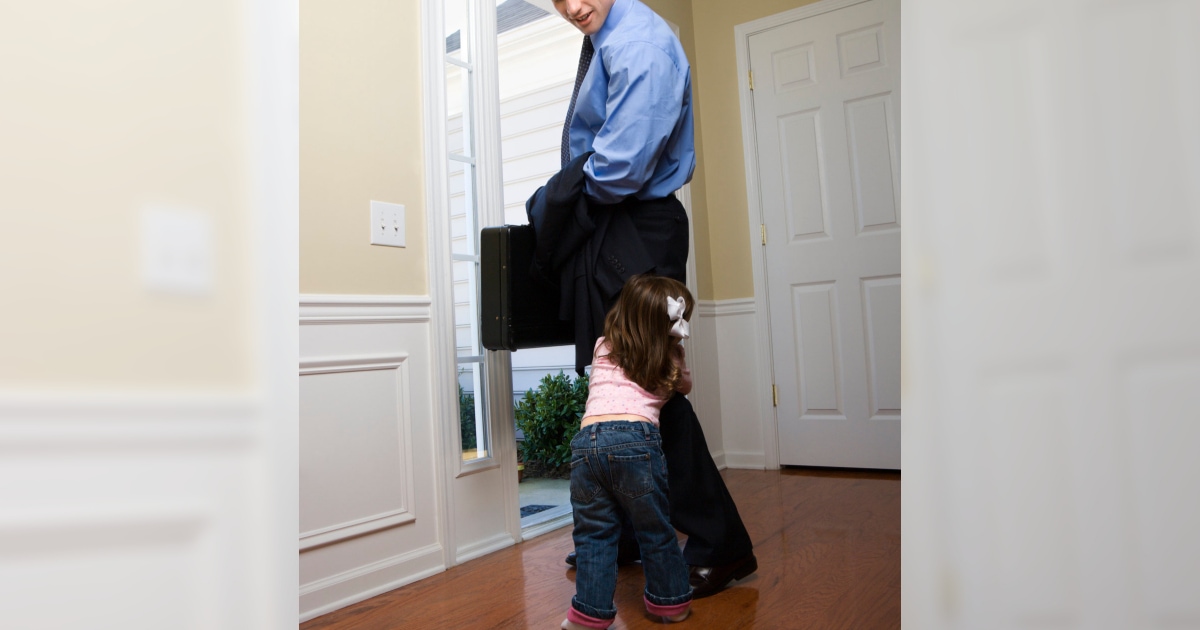 What are your best tips for when your husband works so late that he never sees your kids?
While we've had great discussions supporting stay-at-home dads and finding quality time with kids over the years, we haven't really focused on fathers who frequently — or always — get home from work after their kids are in bed (and maybe leave the house before seeing them, too).
Does your husband consistently work late and rarely see your kids on weekdays? How do you deal with it? Do you see it as just a fact of life, or does it bother you that you're the one always responsible for your kids' dinner, bedtime routine, etc. (and possibly the default parent as well)?
We should point out that while we're saying "husband" here, it's partly because of a recent comment thread about that specific dynamic and partly because it's such a common situation. (In fact, it even has its own page on TV Tropes: "When You Coming Home, Dad?" Warning: If you click, you may find yourself falling down the TV Tropes rabbit hole.)
But obviously, this discussion can incorporate parents of all genders who frequently work late, including breadwinner moms.

(We should mention that checking out our Week in the Life of a Working Mom series is a great way to see all sorts of examples of how parents blend their various work schedules — click here to share your work-life balance!).
If your husband works so late that he never sees your kids, please share your tips on how to handle it. Do you outsource household tasks? Simply lower your standards (and try to ease any pesky mom guilt about that)?
If your husband always misses dinnertime, do you use the "family breakfast" option? Does your husband take on more chores on the weekends or mornings than you do? (If you're the parent who always works late, please share your perspectives as well!)
Stock photo via Deposit Photos / iophoto.