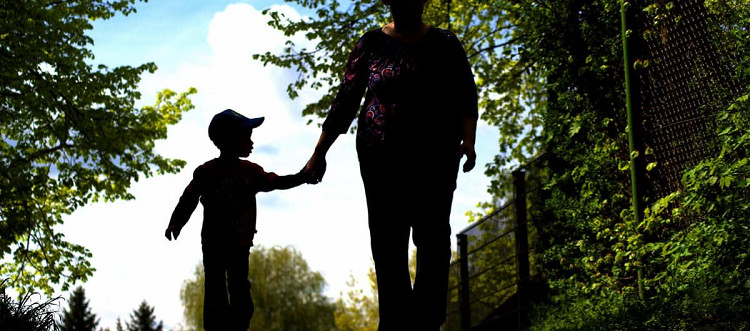 A few months ago, I was really stressed. It was of those times where you're vibrating from stress and you can't fall asleep because of your stress, and then if/when you wake up in the middle of the night you pick up right where you left off worrying (perhaps with a few more anxiety loops thrown into the mix for extra middle-of-the-night fun).
The why doesn't terribly matter, but it was a perfect whirlwind of traveling for a work conference (stressful!) right before taxes were due (stressful!), in a really complicated tax year for us (as I realized with a sinking feeling when I sent them off to my accountant on April SEVENTH), with upcoming knee surgery (torn ACL!), and the added stress of getting enough blog content in the bank so that I could actually HAVE the surgery and recover without feeling like I was ducking tomatoes the whole time. And I was the default parent.
My husband, darling that he is, kept saying, "Hey, babe, let me know what I can do." I did ask him to take care of a few things here and there: You pick the paint color we've been going back and forth on! Please take care of X purchase! Look into Y issue!
But: I never asked him to be the default parent… And stuff fell through the cracks. (It wasn't big stuff; J. turned in an empty assignment because no one helped him with it. But it still was enough to make me feel like a truly lousy mother.)
Now: Here at the blog, I feel like we talk about the concept of "the default" parent a lot. I even have the original Huffington Post article on a loop to come up every so often as a Facebook or Twitter post — that's how good I think the article and concept is. But guess who I'd never discussed the concept with? My husband.
So from the airport gate, on the way to my conference, I sent him a slew of text messages basically giving him a heads-up that I was going to send him an article and I needed him to read it, and I wanted us both to be on the same page about this.
"To be clear," I wrote, "I'm not pissed at you! You're great! Wonderful! There's just a bunch of hidden assumptions and sexism regarding women always being the default parent, and I need you to read and process this so that if I say something to you like, 'I need you to be the default parent right now,' then you totally get what I'm talking about and you can do it."
Have you realized that you're the one who's the default parent? ("If you have to think about it, you're not," the original essay says.) If so, have you had a conversation with your spouse about it, or tried to distribute tasks and responsibilities more evenly between the two of you?
Further reading: