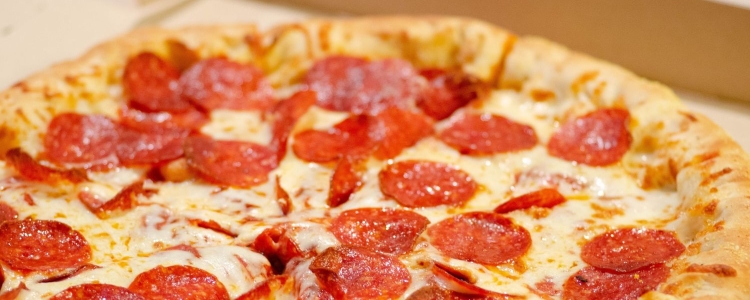 Does it sometimes take you by surprise that it's 5 PM and you don't have a thought in your head for what to make for dinner? And you consult your partner and hey, they don't either? This is usually the point when we either order pizza or make a freezer pizza ("healthier", right?)… but I recently sat down and made a list, so I thought I'd share.
Today at Corporette we're talking about how to track your period without an app, and it's in part because one of my favorite planner people released a really cute free period tracker. But she ALSO has one of my new favorite products for planning dinner, so I thought I'd share.
The inspiration for my lists was the "Planning Game Board" from Imperfect Inspiration, a shop that specializes in organizing and planning products for people with ADHD. The idea is that if you're low on motivation (for chores, for dinner, for self-care) you can pre-make lists, then roll a die to choose which one you'll do — the theory is that leaving it up to the roll of a die removes the need for self-motivation.
I like all of the game boards in the set (the downloadable version is free, or you can buy laminated versions for $15 at her shop), but the dinner one, with some modifications for me and my family, is particularly great.
The original list categories are above, but I've modified mine to include slightly different categories. There are 6 answers for each of the 6 categories… the idea is that you roll the die twice. The first roll chooses the category, and the second roll chooses the item in the category. These are my modified categories for our small family (where the kids often eat separate meals, sigh):
fast food/GrubHub type places
old favorites of the kids (not necessarily healthy — think pizza, mac 'n cheese, hot dogs, chicken nuggets, etc)
healthy recipes for the kids, like air-fried chicken, breakfast-for-dinner,
old favorites of my husband's and mine that we usually have all of the ingredients for in the fridge/pantry/freezer (I'll admit I've cheated and #6 on the list is "whatever kids do")
recipes that we can make for the whole family with 3-4 hours notice (well, 3 of us), such as egg salad, broiled shrimp, or a few really quick-cooking crockpot meals like salsa chicken, lentil soup, etc. (We're not big fans of our Instapot, but if you have pressure cooker recipes you like, this would be the place for them)
healthy(ish) recipes for my husband and myself (chicken soup with those frozen dumplings, frozen turkey burgers, pre-made soup, tuna salad, etc)
I was actually really surprised by how long it took me to come up with list items for the different categories! But it's been really helpful, and I have consulted it numerous times since putting it together.
(I still like the previous method I've used for planning dinner every night — but I still haven't gotten the hang of planning for leftovers, if that makes sense?)
Readers, what do you do when it's 4:30 and you realize no one has planned dinner for the family? (If your partner usually plans dinner, what are their methods for dealing with this situation?)