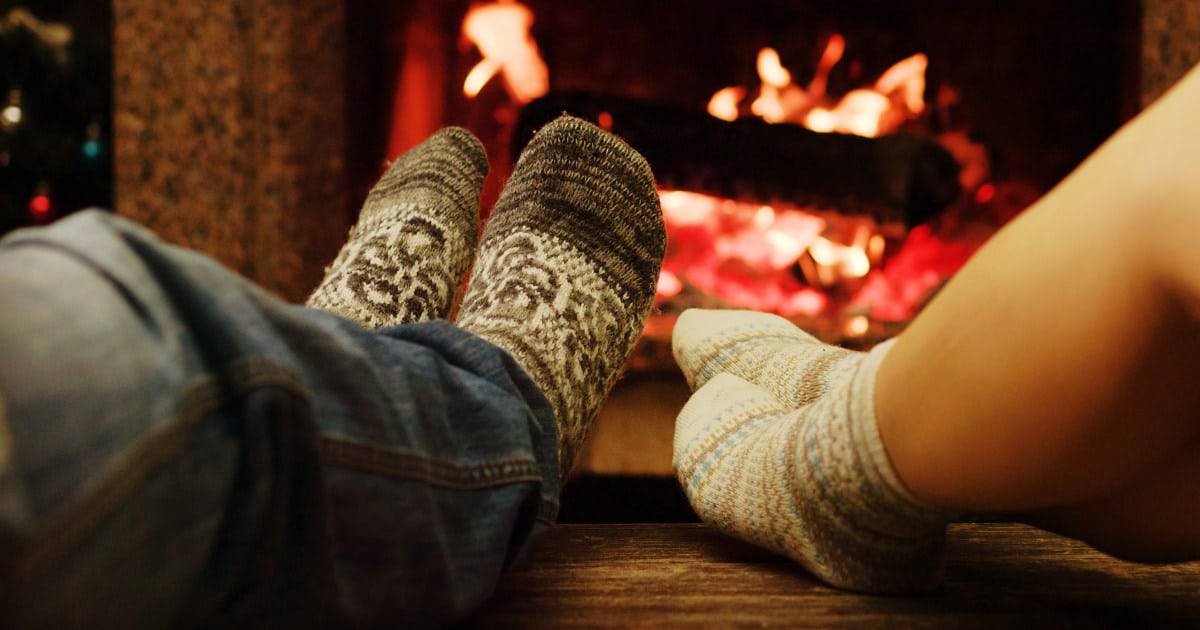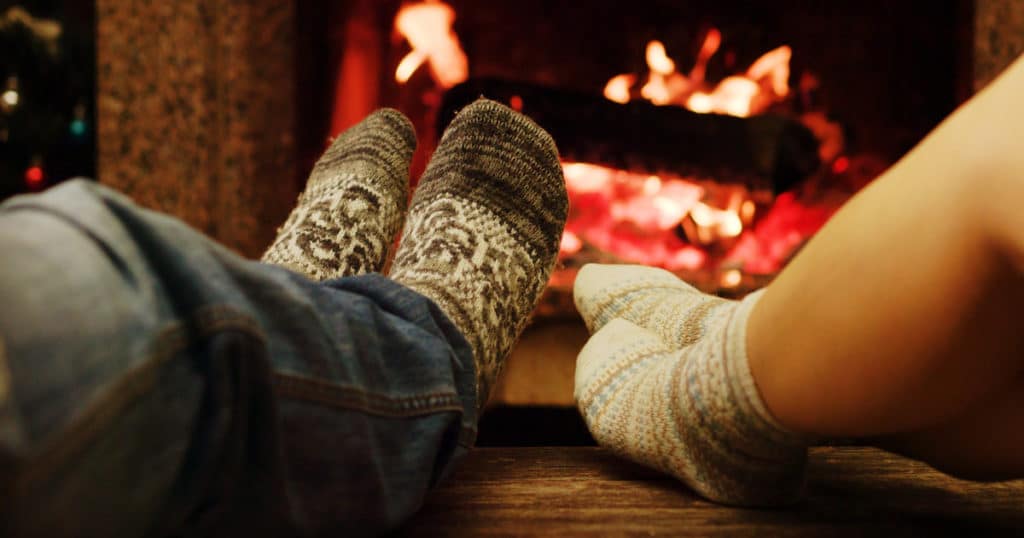 Ladies, what are your family holiday traditions? What did you enjoy while growing up, how did that compare to what your partner did growing up, and how are you merging the two or creating new ones?
Psst: We've also talked about holiday challenges as a working mom; the best gifts for kids with too many toys; the holiday edition of do, delegate, NOPE; seasonal decor and working moms; moms, holidays, and stress; and holiday cards.
Here are three moms' stories about the holiday traditions they enjoyed growing up, the ones they've continued, and the new ones they've created:
Kat
My strongest memory from Christmas is of singing — we would turn off all the lights in the living room, look at the tree, and sing Christmas carols.
My father had an old favorite record that he loved — Ray Conniff & The Ray Conniff Singers — and we would always, always put it on while decorating. We also had a player piano growing up, and so all of those holiday reels would come out so that we could play them. My parents' families had celebrated the main present-opening on different nights: My dad's dad was a doctor who was frequently on call on Christmas Day, so my father's family opened presents on Christmas Eve, and my mom's family opened them Christmas Day.
So we would have a Very Fancy Dinner on Christmas Eve with just the four of us (mom, dad, brother, and me) and open presents "from Mom & Dad," and then on Christmas Day we would go to church and then to my grandmother's house for a big buffet, presents from the extended family, and "presents from Santa."
My kids are still a little young for a lot of those holiday traditions, so right now I always put on Ray Conniff while sending out holiday cards and decorating the tree, and I have a "holiday mix" of photos from Christmases past that I put on the digital picture frame, Amazon Prime's screensaver, and my own computer's screensaver to "ring in the season." (I actually take photos/scans of good friends' holiday cards and include those in the mix also.)
I also love that we have a few friends' parties earlier in the season that are becoming a tradition for us. 
Kate
When I think about my childhood Christmases, I remember the fudge and cookies my grandmother made; the tiny red stockings with dollar bills in them that hung on my grandparents' Christmas tree, each labeled with one of our names; the Hallmark advent calendars my grandmother gave me every year; and the cookies and carrots my parents and I left for Santa and his reindeer on Christmas Eve.
Every year, we visited Santa at the mall and drove to a Christmas tree farm to cut down a tree — and we always had Christmas dinner at my grandparents' house.
My grandparents have since passed away, so dinner is at my parents' house and breakfast is at ours (baked French toast, monkey bread, or pancakes in easy mode). I put up lots of Christmas decorations, and my son helps me hang ornaments. (Because we have cats, we don't have a tree; we display the ornaments on a wooden garland. Sigh.)
We always get an advent calendar for our son (just a cheap-chocolates one from the grocery store), and for the last couple of years my parents have bought him a Lego Star Wars advent calendar. He stopped believing in Santa recently, so any Santa-related things are now out.
I'd like to create a new tradition or two, like the three of us going to this, or making a gingerbread house (which we've done once or twice), but the holiday season is so hectic that creating new traditions can't always be high on the priority list. sadly.
April
My family growing up celebrated Hanukkah, and my family now is the same. As an older kid, practicality usually won the day, and my sister and I usually found something we wanted, then begged for it for Hanukkah. I honestly can't remember a year when we were given eight nights of presents that were all surprises, but we always lit the menorah.
When I was younger, I wished my family had more traditions and really CELEBRATED the holidays. I think this stems from Christmas being so huge and in-your-face this time of year, and in the Jewish religion, Hanukkah isn't really THAT important of a holiday. (The big ones are in the fall.) 
This year my husband and I took a vacation, and we didn't realize it fell squarely on Hanukkah. My mother and father and my in-laws were on babysitting duty, and we were texted photos of my son with a lit menorah, and for good measure my parents threw a yarmulke on his head. (He's under two.)
In the future, I hope to have a tradition of making latkes with our son, lighting the candles and saying the blessings, and talking about the story of Hanukkah. I want to try and do eight nights of surprise presents as long as he will let me before he starts picking out his own gifts.
What are your favorite holiday traditions from your childhood? Which ones have you continued for you, your partner, and your kid(s), and which new ones have you created (or want to)?
Pictured: Shutterstock / AlexMaster.
We are a participant in the Amazon Services LLC Associates Program, an affiliate advertising program designed to provide a means for us to earn fees by linking to Amazon.com and affiliated sites.