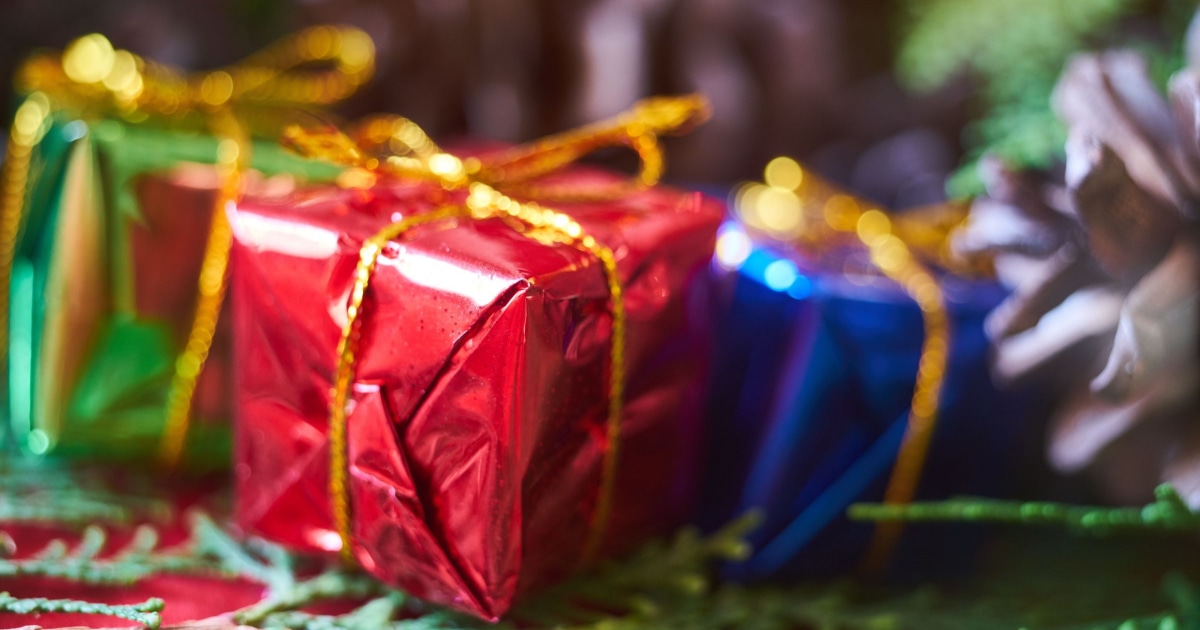 Let's brainstorm, ladies: what are some of your best ideas for holiday delegating (or ignoring altogether)? I was thinking about that old game "F–, Marry, Kill" the other day (maybe it had something to do with our celebrity crush open thread over at Corporette) and thought we should start a new series here on CorporetteMoms that's kind of in the same vein, but about work/life balance instead. For the moment we're calling it "Do, Delegate, or NOPE."
Here's the idea: as working moms we all have a ton of things on our calendars and to-do lists at any given time — some can be delegated, some ignored, but some you have to do yourself (or want to do yourself). We've talked about being overwhelmed at the holidays, picking the best gifts for your child's teacher, etc., etc. — but let's talk about the holiday to-do list in general. These are your options:
do — do it yourself, either because you enjoy it or want to make sure it gets done right
delegate — outsource/assign the task to someone else (partner, caregiver, third party) because you can
NOPE — just ignore the task completely because there's no room for it in your life
I drew up a list of holiday-related tasks for moms, and you can comment below. For each category (do, delegate, nope), choose at least one of the tasks in the list. (It has Christmas-related things on there just because it takes a lot of bandwidth for me personally, but if you follow another religion please use those to-dos and traditions as well!)
I'm hoping this will be kind of fun — but maybe also we can learn a little from each other, recognize that some things can be delegated, and so forth. It can also be a helpful list to sit down with your partner at the beginning of next year's season and say "OK, these are the things on my radar — what can you do, what can someone else do, what can we ignore?"
Possible Things You May Have To DO, DELEGATE, or say NOPE
Advent calendar:
Elf on the Shelf:
Santa Talk: (e.g., talking about whether Santa is watching, pretending to write letters to Santa, maybe laying out cookies or pretend footprints near the chimney if you have one)
Seasonal activities in your town (e.g. a train show, holiday lights, etc):
Santa picture at the mall:
Presents for the kids:
Presents for the in-laws:
Presents for anyone not family:
Presents "from" your kids:
Seasonal get-together for moms' group:
Seasonal get-together for parent/teacher organization:
Year end financial stuff (529 contributions, flex plan spending, stock sales, etc):
Year-end work stuff (holiday parties, gifts for clients, bonuses for assistants):
Year-end tips:
Travel arrangements for the holidays (if visiting family):
Big family dinner:
Holiday baking:
Projects and/or winter camps to keep kids occupied on break:
Playdate arrangement/accompaniment while kids on break:
My own answers:
DO: Holiday cards (I love them! but the "poignant photo shoot with all family members" is a nope for me, I prefer to pick a few top pictures from the past year), year-end financial stuff, BUYING seasonal decor (I tend to delegate "putting up/taking it down" to Mr. G), presents for the teacher and for my family members, seasonal activities in town (if only for something to do while on school break or to see friends at the end of the year),
DELEGATE: Putting up seasonal decor, present research for the kids, present purchasing for the in-laws (although I try to offer ideas), travel arrangements, big family dinner (er, if "delegating" counts as showing up at my mom's house or picking a restaurant to go to with my in-laws),
NOPE: Advent Calendar (I never had one growing up), Elf on the Shelf (I will never match what J's teacher this year is doing as far as creative antics), Santa picture (we have only done it once! definitely not essential)
It's funny, after I started writing this post I kept coming up with a zillion other ideas for things to add to the list — what else am I missing? What do you find helpful to DO, DELEGATE, or NOPE around the holidays as a working mom? What makes the season for you — what can you do without? Has anyone reached a happy place with their partner/caregiver where some things don't even come on your radar because the task is "owned" by someone else entirely?
Picture via Stencil.