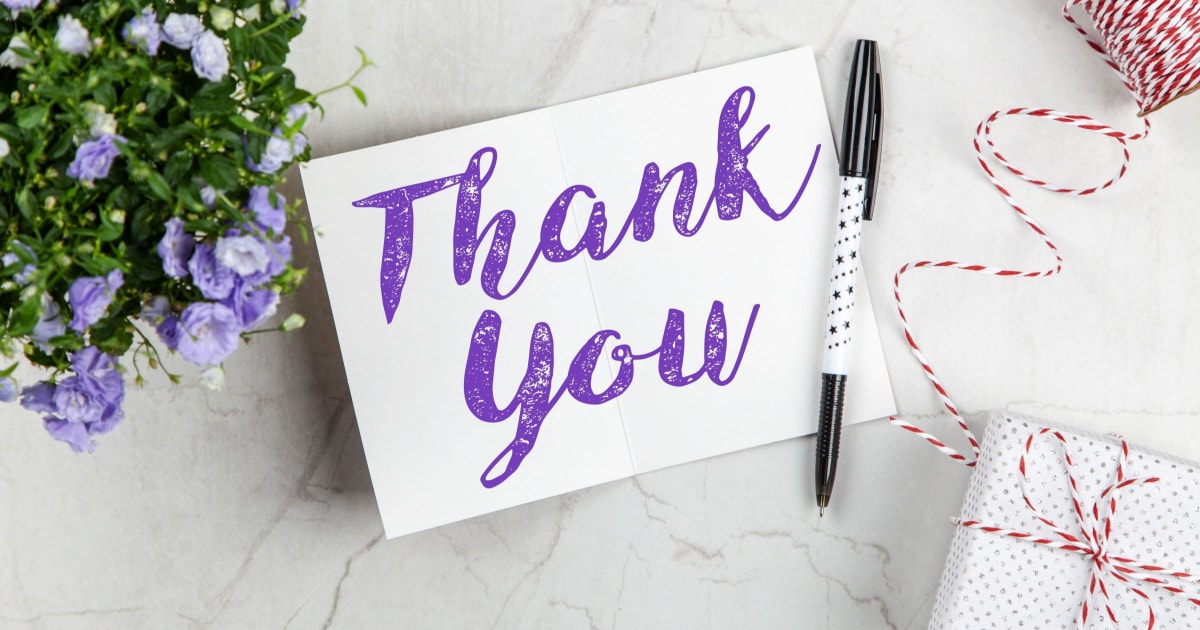 It's (somehow) that time again: the end of the school year, and that means it's time to find gifts for your kids' teachers. But what sort of present should you give? An edible gift? A gift card for Starbucks, or Amazon, or Target? A gift card to buy classroom supplies? A handmade present from your child? It can be a challenge to find the holy grail of gifts, something that is:
thoughtful and meaningful
not too cheap-looking, or too expensive
likely to be appreciated by the teacher
not something he or she will also get from a bunch of your kid's classmates
not destined to end up as a Pinterest Fail (beware, fellow moms; beware the Pinterest rabbit-hole)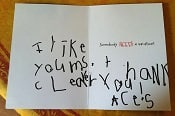 Oh yes, and it would also be nice if this perfect gift were available through Amazon Prime. (Two-day shipping, I love you.) As a busy working mom, it can be hard to even find the time to think about this stuff, much less go out and actually shop for gifts.
This year, my efforts were last minute as usual. (Why don't I think of these things in, say, April and just get them done early? Sigh.) I did a little "research" this year (i.e., Googled the topic; see "Further Reading," below) and the message came through loud and clear — in general, teachers like to receive gift cards (for themselves and also for classroom supplies), homemade items from their students, and thoughtful notes from parents. If asked, they typically do not want desk-cluttering tchotchkes like mugs, candles, or apple-themed gifts; or perfume and other scented products.
On, um, the second-to-last day of school, I dutifully did as the Internet told me. I bought a grocery store gift card for J's main teacher, and — also available at the grocery store — Starbucks gift cards for the assistant teacher (the one man of the group), occupational therapist, and SEIT (a traveling special education teacher; the I stands for "itinerant"). Later that day I gave my son crayons and stickers and four blank, white cards to decorate, and I wrote I am going to write an appreciative thank-you note for each teacher/therapist as well. I added some chocolate to each gift bag — I was aiming for somewhere between Hershey and L.A. Burdick, so I went with Godiva and Ghirardelli. (By the way, some school districts and states have rules in place — ranging from suggestions to actual laws — that set limits on what families can spend on teachers' gifts.)
I'm satisfied with the gift-giving this year; with her grocery store gift card, J's teacher can buy anything from lunch to classroom supplies to broccoli to beer, and if the other three gift recipients don't happen to be coffee-drinkers, they can find plenty of other goodies at Starbucks. Personally, I would rather give individual gifts than go in on a class gift, but I can also see the advantages of group presents. Do you have a preference? What amount do you think is appropriate to spend, and do you like to give "things," or gift cards, or even cash? Do you spend more or less than you do at the holidays?
What are you planning to give your child's teacher(s) this year? If your kid's school year is already over, what did you choose to give? Have you ever given something that was a big hit?
Further reading:
(Pictured at top: I Like You Ms. Cleaver, originally uploaded to Flickr by Todd Shirley. 2019 Updated images via Stencil.
A note for readers: We realize that some schools ended classes weeks ago, while others won't end for weeks still… Forgive us if the timing is off for you on this discussion!