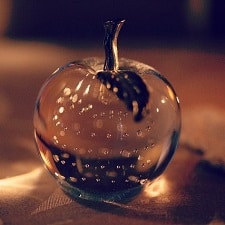 Holidays bring a special stress for parents: teacher gifts. So let's discuss, ladies — what gifts are you getting for your child's teachers, floaters, and other folks? If there is one "group gift" to which you've contributed money/energy, are you done with it? Do you feel stress to "keep up with the Joneses" in terms of end-of-year gifting?
For my $.02: In Brooklyn it seems like every time one of Jack's little classes end (karate! science class! Paint and Glue Crew!), mothers have an envelope with money for the teacher. At first I had no idea (the classes are mindbogglingly expensive anyway!), and then I would dutifully send him with an envelope for the last day.
It gets even more complicated for school teachers because there is the holiday gift and the year-end gift. For Jack's preschool last year — where we loved the teachers — it almost seemed as if any gift was never going to be enough because they really did mean so much to us.
So we contributed to a group gift for both December and May, and I didn't want to go above and beyond because, well, if that's the group's gift, that's the group's gift. And yet, sure enough, lots of people were giving the teachers personal envelopes and more on the last day of school.
I don't know — it's a tough thing to wrap my head around. How do you ladies think about it — and what do you get them? Do you dislike the idea of "tipping" being customary for salaried professionals, or do you think a bonus or other material form of thanks is necessary?