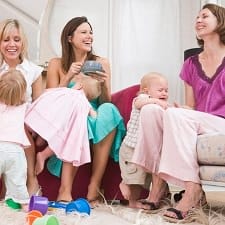 How do you handle it when you don't like your kid's friends' parents? What about when it's the other way around — when your kid isn't exactly fond of the children of your mom friends? In the past we've talked about finding mom friends and working moms and playdates (as well as friends with MLM businesses, which can be relevant here too!), but we haven't really focused on what happens when you don't like the parents of your kid's friends (or vice versa).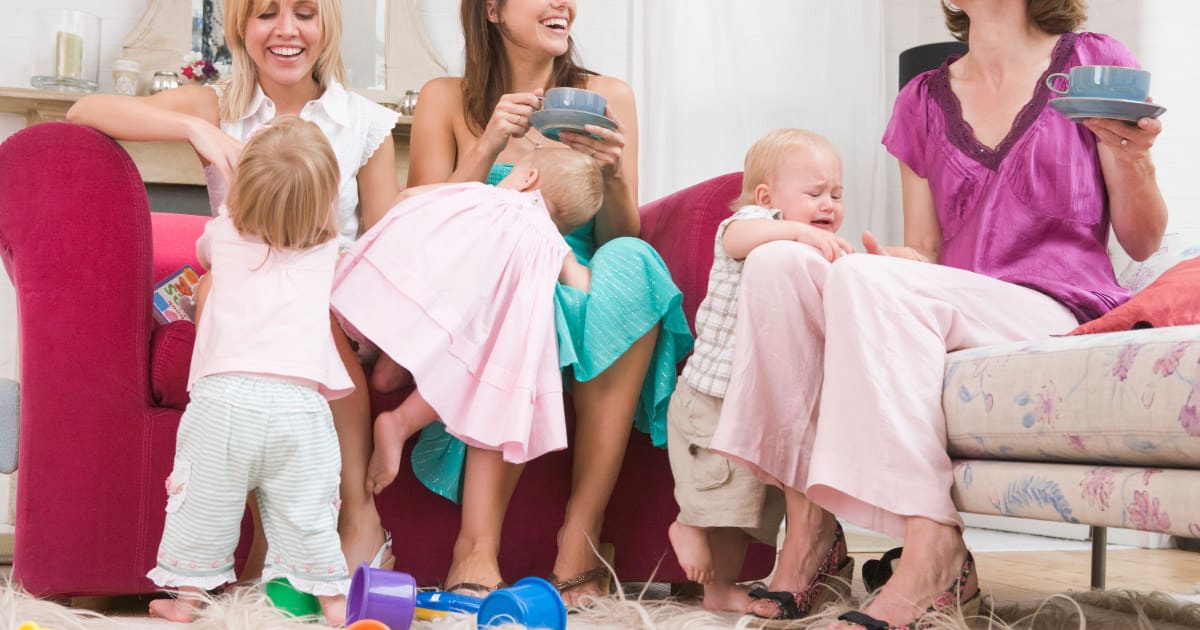 This problem will probably affect you the most when your kids aren't yet old enough to be dropped off at a playdate or at a friend's birthday party, because those playdates and parties will mean two or three hours of face-to-face time with another parent.
The reverse is tough, too: Maybe you have a great mom friend who shares a lot of your interests and is really easy to talk to — but once the kids are old enough to move beyond parallel play and begin to interact more and more with each other, there's no guarantee that they will continue to get along or will want to spend time together.
One CorporetteMoms reader brought up another aspect of this in a comment on our working moms and playdates post: the complications that arise when you have to interact with moms whose parenting philosophies are very different from yours (regarding rules, supervision, discipline, food, etc.). Another reader commented that socializing with the stay-at-home moms of your kid's friends can sometimes lead to mom guilt when those mothers talk about, say, spending hours making homemade organic baby food. You may feel that you just don't have a lot in common, too.
Note: Whenever anyone brings up the topic of making friends as an adult, I think back to this 2012 NYT story, which is definitely worth a read: "Friends of a Certain Age: Why Is It Hard to Make Friends Over 30?" As the article points out, becoming parents can make the adult-friendship thing even more complicated, because, for one: "Even when parent friends develop a bond, the resulting friendships can be fleeting — and subject to the whims of the children themselves."
What do you do when you don't like your kid's friends' parents? What about when you have close mom friends whose kids your child doesn't want to play with? Was your kid once very close with another child whose mom you really liked and then the two grew apart, to your dismay? Did your relationship with the mom suffer or were you able to continue it?
Photo credit: Deposit Photos/monkeybusiness.