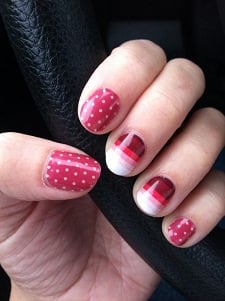 2018 Update: We still think this is a great discussion about friends with MLM businesses — but you may also want to check out some of our more recent discussions on mom friends.
Do you have any close friends taking part in MLM businesses like Younique, Rodan + Fields, Beachbody coaching, or more? Are you doing it yourself, or would you consider it? Do you get annoyed when you meet a new person through a mommy group or kids' activity and she immediately starts blasting you with suggestions to buy products, sign up for coaching, or come to what amounts to a Tupperware party?
I'm not sure if every woman, in every stage of her life, has friends with MLM businesses, but it certainly feels like the list of such acquaintances explodes once you hit the age range where many friends have babies and small kids. I see a lot of readers here and at Corporette expressing what I also feel, which is to eye every new program (and friend involved) with skepticism.
Part of it is the public nature of MLM businesses — it seems to be the modus operandi to blast your personal FB page and everyone in it. I've even been placed in a separate Facebook group for someone's business (which I didn't even know you could do). On the flip side, I have heard some customers really singing the praises of certain products, always caveating it with something like, "I don't normally like these things, BUT… my skin has never looked better! / the mascara IS amazing! / I've lost 15 lbs!"
So let's discuss, ladies — how do you view these companies, and friends working for the companies? Do you buy products just to be nice, or have you become a devotee of anything? What are the biggest pros and cons that you see to this phenomenon?
Psst: how to secretly unfollow people on Facebook so you "stay friends" but don't see their blasts in your newsfeed.