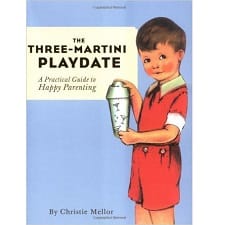 2018 Update: We still stand by this discussion on working moms, playdates, and introverts — but you may also want to check out some of our other discussions on mom friends.
As proud mama to a 4.5-year-old, I'm just going to come out and say it: I'm in playdate hell.
To be clear: I like the other moms I meet. I want my kid to be friends with their kids. But I'm tired of arranging playdates — and feeling guilty if I don't arrange them — and if I'm expected to be at the playdate, I'm tired of worrying if I'm social and happy and likeable enough. (Caveat: I may have general social anxiety issues in addition to being an introvert, but that's another story for another time.) There's the added stress of symmetry when trying to arrange these things — for example, in my experience most SAHMs would rather meet for a playdate with the mother, not the nanny. As a working mother, furthermore, setting up a playdate where I show up and supervise necessarily means it's during my two least favorite times to be obligated: the post-work/pre-sleep period that we still rightfully call "the witching hour" — or the weekend, when it feels like we have a million errands, classes, family fun, and grown-up social obligations as well to juggle around.
I don't even think it's a working mom problem — I think all parents feel like this! — but I do think working mothers get the brunt of it because it's yet another thing on our plates. (Speaking of plates — another source of stress! If you're hosting you're supposed to have kid-appropriate food and a vaguely tidy house! To be honest I haven't brought food to any playdates we've been to, but perhaps I should be? See, more stress.)
Ladies, what are your thoughts? Do you feel stress regarding playdates — and do you think your status as a working mother increases your stress?
Pictured: I've actually read this book, though long ago — it was funny! Clearly I need to give it a reread.