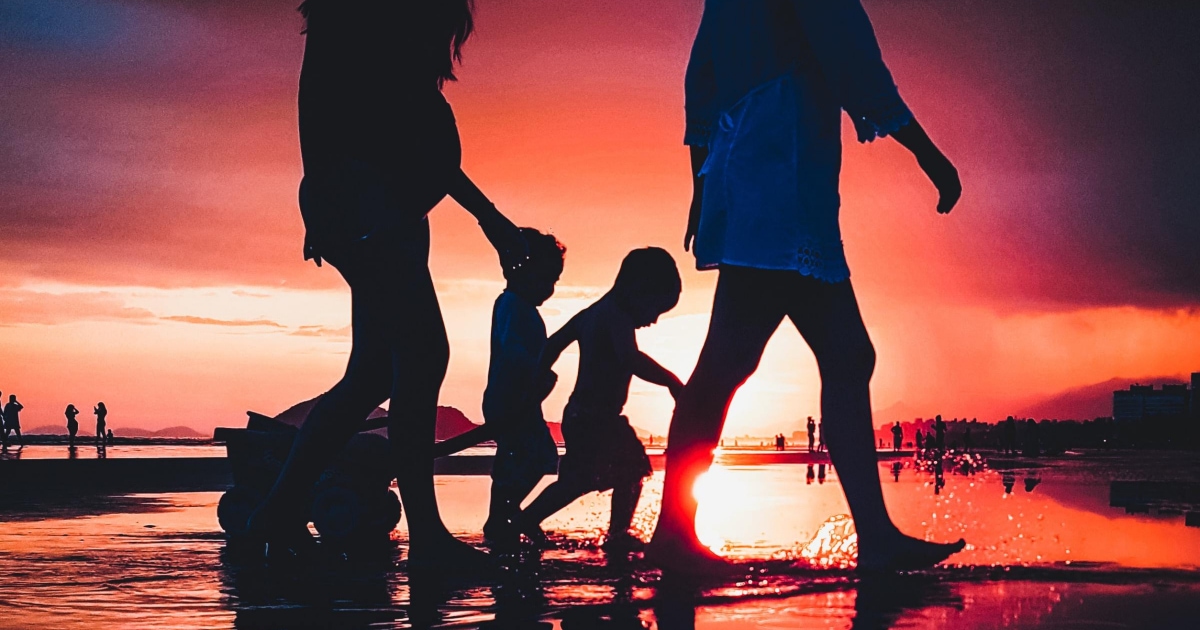 With our recent open threads about Disney World and Universal Studios (Orlando), we thought this would be a great time to ask a more general question about family travel: Do you take family vacations with your kids' grandparents or other extended family like aunts, uncles, and cousins?
Depending on your relationship with your parents and/or your in-laws, we know readers' answers may range from "Of course!" to "Hell, no!" — but either way, please share!
Some Questions About Taking Family Vacations with Your Kids' Grandparents
Here are some discussion topics to start us off if you do take family vacations with your kids' grandparents:
How do you choose the destination? Do you repeat vacations (e.g., the same beach town every year)? Do you prefer vacation spots like those in our post on the easiest family vacation resorts for working moms or favor more general/"grown-up" destinations? Do you try to minimize everyone's travel time and costs by "meeting in the middle"?
Where you stay? Does each family unit book their own hotel room? Do you rent a cabin, cottage, or other vacation home and share it with the whole group? Does one family member have a timeshare that everyone meets at every year? Do you Airbnb it? (Make sure to read our tips on using Airbnb with kids!)
How do you deal with travel/destination costs? Do you and your partner/spouse solely pay for your/your kids' expenses, or chip in on top of that? Do the grandparents offer to cover the whole trip — and if they do, do you accept the offer? (We've talked about vacation money strategies over at Corporette — how does it factor into family vacations if the members of your party have different budgets and strategies?)
Do grandparents babysit so that you and your spouse get to enjoy "date nights" or day trips of your own without your kids? (Related: Have you ever taken a vacation without your kids?)
If every family member has their own thoughts on what the ideal family vacation looks like — one prefers to just veg out, another wants a full itinerary every day, and so on — how do you compromise? (Have you experimented to figure out what kind of family vacation is right for you in general?)
So, readers, do tell: Do you take family vacations with your kids' grandparents? Is it something you love to do, or … not so much?