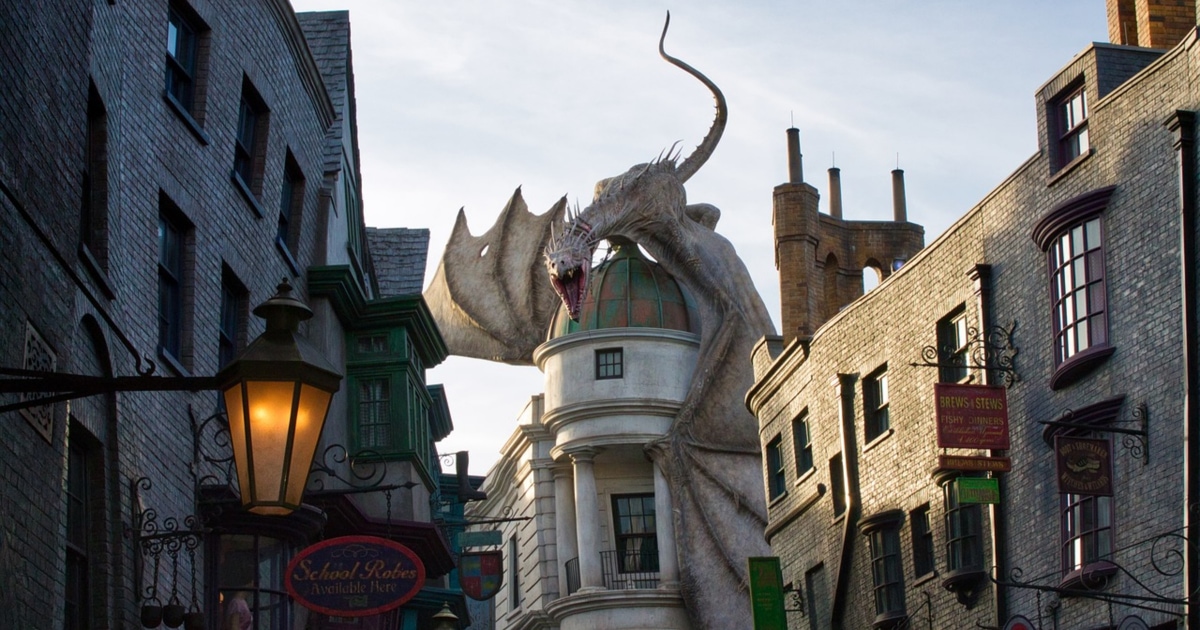 OK, ladies, we had the open thread on Walt Disney World a while ago — now let's have one on Universal Studios! My family went in April 2019, when my boys were 7 and 4, and we were surprised by how much we loved it. Some notes from our experience:
Best Tip I Got Beforehand: To mail dirty clothes home from Orlando, particularly if your airline charges you an arm and a leg for extra bags. We brought these big mailing bags (also handy for ThredUp and returns in general when the store annoyingly ships five tiny boxes for one order) and ended up mailing two of them home. It cost about $45 and the hotel staff was happy to help us with it.
Where We Stayed: My guys really enjoy pools so, when we read that you can use ANY resort hotel pool if you're staying on property, we decided to stay on site — and after some research we decided on Sapphire Falls Resort. It was very nice — we liked the restaurants in the hotel, the room itself, the pool, and the general location of the room. We also used pools at Cabana Bay (meh) and Portofino Bay (fancy! but not stroller friendly at all — lots of little stairs to figure out where the heck the pools were). We liked taking the boats on property to the different parks.
What We Loved Best: We loved the Harry Potter stuff the most — it is just so extraordinarily well done. We also had a great time at Universal's waterpark, Volcano Bay, and, if we lived closer, would happily spend a mini-vacation just at Volcano Bay by itself.
What Was a Waste of Time: We weren't super impressed with The Three Broomsticks, but so it goes — if part of your resort package gives you a time to go there for breakfast, treat it as an option but not an imperative — for example, I'd have rather spent that time getting in line early at Olivander's Wand Shop. (We also had a hard time getting any of the wand stuff in the park to work, but maybe that was just us…)
What I'd Look Into Again: I didn't research the trip much at all to begin with, to be honest. I would be interested in pricing out the price of the "annual pass" compared to some of the hotel discounts you can get with the annual pass; I've heard rumblings that that is a good way to save money.
How about you guys? What are your best tips on Universal Studios (Orlando)? What was your experience; what would you recommend?
Image by Kes Sinanan from Pixabay