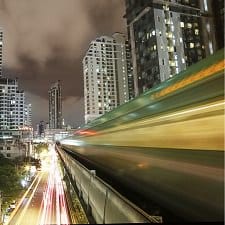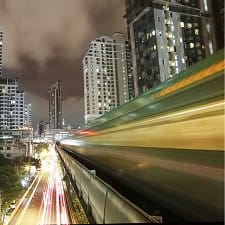 Ladies, what are your thoughts about business travel when you've got kids? On the personal safety side of things, are you more wary of "dangerous" cities or countries? For example, we got one reader email that said she didn't want her husband to go to Denver because a bomb from North Korea could hit there. Are some types of business trips (like plane flights of 20+ hours) that you just will not consider now (or wish your partner wouldn't consider)? More on the side of managing business travel as a parent, what systems or traditions do you have in place to keep continuity with children whether you're traveling or home? (For example, a bedtime story by FaceTime?)
Psst: We've talked about business travel as a mom before, many moons ago, as well as pumping when you're traveling for work and we've shared lots of business travel tips over the years at Corporette.
Picture of Bangkok via Stencil.