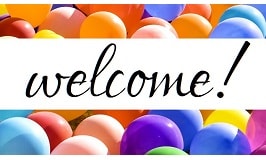 Congratulations! Wherever you are in your mom journey — thinking about getting pregnant, trying to conceive, pregnant already, a new mom, or well entrenched in mommydom, hopefully this newsletter and site will be helpful to you in your journey.
If you're pregnant, please check out our guide to maternity style (a free download when you sign up for our newsletter), and consider signing up to be a CorporetteMoms maternity style blogger. If you're past the pregnancy and already back at work, we'd LOVE to hear about your juggle — please consider signing up to blog about your work life balance.
Some of this has run on our main site, Corporette — but most of it has not. Keep an eye out for two emails per week:  one post with advice or thoughts on pregnancy/pregnancy style/babies/parenting/maternity leave, and a second one rounding up news that may be of interest to you, as well as suggesting maternity clothes and accessories (similar to the TPS reports, but for maternity-wear).
Oh, and a piece of advice from the get-go:  no matter how good a deal it is, now is not the time to make any serious shoe or non-maternity clothing investments — you'll see why in our free eBook on Professional Maternity Style (available for free download after you sign up for the newsletter and confirm your email address).
Pictured: balloons, originally uploaded to Flickr by Ilario Prospero.