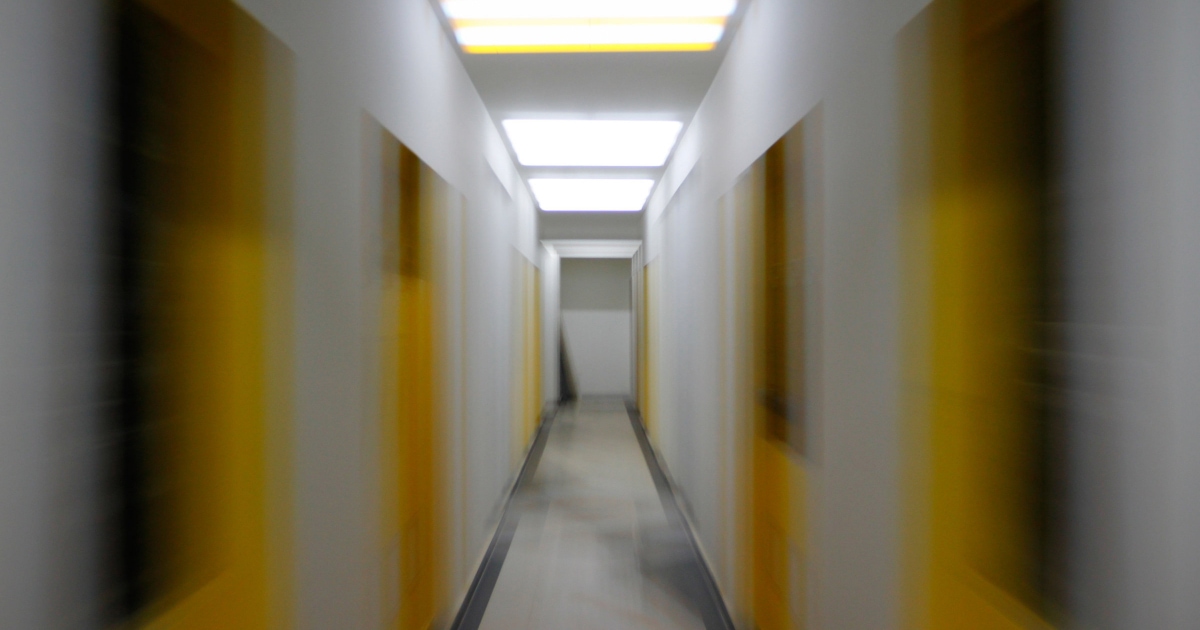 Welcome to what I like to call "the pregnancy corridor"! If you're already pregnant, you've been here since you started trying to conceive (TTC) — and you'll likely be here until your youngest child is weaned (if you're planning to nurse). What does this mean? It means that your body is no longer your own, at least for a little while. It also means that these are going to be trying times to
interview for new jobs
or otherwise "
lean in
." That doesn't mean you shouldn't interview for new jobs — or shouldn't lean in — I'm just warning you, you need a plan of attack.
Now, before the baby arrives, you may want to sit down and write out your own career plan for the next five years or so — what skills or accolades do you want to acquire? What salary do you want? Be specific, and try to be realistic — it'll help guide you through the next few years.
(It's also fine, IMHO, to
recline
during this time period — it's a really, really trying time for most women between the hormones, sleep deprivation, childcare commitments, and general life shifts.) On the body side of things, you may want to talk with your doctor about some of the issues below. I haven't read it yet, but I'm told Emily Oster's book,
Expecting Better: Why the Conventional Pregnancy Wisdom is Wrong
, may be a great way to help you better evaluate the information and risks regarding pregnancy — the whole premise of her book is that much of general pregnancy wisdom (from doctors and the general public alike) is based on poorly-conducted studies. (A good counterpoint: this
Motherlode
article from the NYT (registration may be req'd).) You're going to make your own choices here, but I would say that if you're of the opinion that you're too busy to MAKE a decision, the default might be to just "avoid until I'm not pregnant/nursing/in the corridor." (Honestly, that's been my own non-decision decision.) A few things that you should talk with your doctor about:
Vitamins. Buy your prenatals in bulk — you'll be taking them while pregnant, if you nurse, and while you're TTC (if you want multiple children). Your doctor may ask you to stop taking other vitamins during this time period (or at least check ingredients, such as looking at the mercury content if you're taking omega-3 pills).
Medicines. Some medicines (prescription and OTC) are considered harmful to a developing fetus; in a perfect world some doctors even suggest you stop months before you're trying to conceive so that the drugs can clear your system. One doctor even told me that I should stop taking Advil a month or two before we started trying to get pregnant.
Topical skin treatments. Some topical treatments such as retinoids and salicylic acid are very harmful to the developing fetus — ask your doctor whether you should make any change in your skincare system (including sun protection). I'll share my own pregnancy skincare routine in a later post, but I'm no expert — again, talk to your doctor.
X-rays and lasers. If you're not yet pregnant, go to the dentist and get your yearly dental X-ray, because you probably won't be able to do it when you're pregnant (and may not want to when you're nursing either). If you've been getting laser hair removal (or are in the habit of getting a yearly touch-up), try to finish your appointments before you get pregnant, or at least talk with your hair removal person about whether he or she can work on you while you're pregnant or nursing. If you may be due for a mammogram (or might want a "baseline" one), try to get it done before you start trying to get pregnant.
Hair dyes and chemical treatments. Talk to your doctor about this — depending on what chemicals are in the dye (or a treatment like a Brazilian keratin treatment) your doctor may suggest you steer clear while you're TTC, pregnant, or nursing. One good solution (if you're not yet pregnant) is to dye your hair closer to its natural color, so it grows out more naturally.
Foods. The list of foods some people say you shouldn't eat while pregnant is long and depressing (and your taste aversions may take care of the rest). Things to talk about with your doctor if you eat frequently include: high-mercury foods, raw fish and meats, coffee, alcohol, deli meats, hot dogs, raw vegetables (some, like alfalfa sprouts and broccoli, aren't recommended at all; others may be at risk for listeria if not washed properly), foods with BPAs (e.g., canned veggies and soups), foods made in a commercial blender (e.g., peanut butter, hummus, frozen yogurt, etc.).
Personally, I've been in the pregnancy corridor since mid-2010, when my husband and I started to seriously think about getting pregnant — and I'm still in it! Even though I stopped nursing my first child in August 2012 (after a year), I knew we wanted to get pregnant again soon, so I didn't change my routine too much. I did get some laser hair touchups, dental X-rays, and a baseline mammogram in that brief window before we started trying again, though — who says mamas don't have any fun?
Readers, how long have you been in the Pregnancy Corridor? What choices have you made (health or career-wise) while in this time period? If you're out of the pregnancy corridor — what advice do you have for those still in it?
(Pictured: Corridor – Telephoto Zoom Effect, originally uploaded to Flickr by Natesh Ramasamy.)