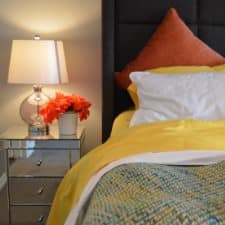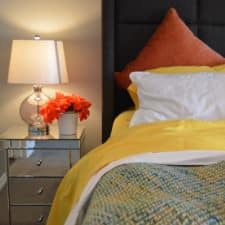 2017 Update: We stand by these sleep tips for working mothers, but you may also want to check out our most recent discussion of how to deal with sleep deprivation as a working mom.
If you search on Amazon for "baby sleep advice" books, you'll find more than 200 of them. Google "baby sleep advice" and you'll get almost 35,000,000 results. Did you ever think you could use tips for babies and kids to get better sleep yourself? OK, maybe you won't be sticking a pacifier in your mouth or gazing at one of those pretend aquariums anytime soon, but many other baby sleep tips can help parents, too. Some great sleep tips for working mothers include:
Stick to a regular bedtime routine. For babies, a bedtime routine might be bath-book-feed — and you can create your own routine to signal to yourself that it's time for sleep. Try something like this: 1) Put away your work and stop checking work email. 2) Write a list of things to do the next day so they won't be swirling around your brain when you want to relax. 3) Change into your pajamas. 4) Do something relaxing and screen-free, like reading a book, journaling, or coloring. 5) Go to bed at roughly the same time each night (even on weekends). 6) Listen to something relaxing and/or boring, like "the most relaxing song ever," a relaxing or purposely-boring podcast such as Sleep With Me, a white noise app, or an ocean-sounds Spotify playlist.
How do you try to get better sleep at night? Have you borrowed any tips for babies and kids in your own quest to get better sleep? If you've tried any of the tips above, which of them have been helpful? In general, what are your best sleep tips for working mothers? 
Pictured: Pixabay