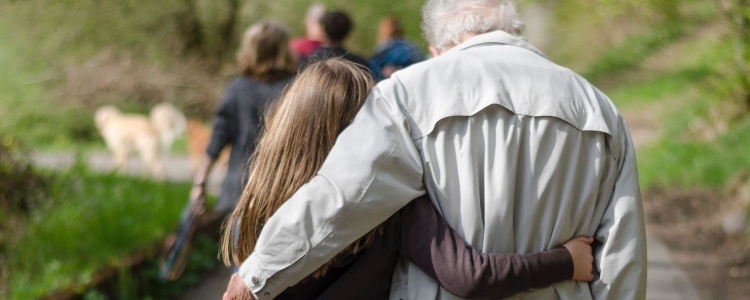 With the holidays approaching, let's have an open thread: how close are your kids with their grandparents? How do you feel about their relationship and general level of involvement in your lives? Do you feel like your parents are different with your kids than they were with you and your siblings? (Are the grandparents helpful as babysitters? How do the holidays usually look with the grandparents?)
How Close My Kids Are With Their Grandparents
For my $.02, I'm really thankful for how close my kids are with all four of their grandparents — it's so different from the relationship I had with my grandparents (my parents' parents), where one set was largely absent because they lived far away, and the other set was constantly in our lives but just not terribly interested in any of us kids.
As a kid, I always assumed it was just the way it was, this arms' length relationship with the grandparents. (We called them Grandma and Grandpa, but to distinguish which set of grandparents we were talking about we used last name — Grandma Griffin, for example.) As I got older I recognized it was a bit more of their personalities, as well as their generation — they were definitely raised in the "children should be seen and not heard" era.
My parents and my in-laws couldn't be more different — they're engaged and interested in the kids, and both kids are absolutely thrilled when we see them. My eldest calls one of his grandmothers frequently to just chat, and for a long time had a nightly Fortnite date with one of his grandfathers. All four of them are much more in my kids' lives than I ever had or wanted my grandparents in my life. I don't think it's because we chose to call them by first name (Grandpa Allan, Grandma Ann) when we needed to distinguish one set of grandparents' from another, but I don't think it hurt.
How about you, readers – how close are your kids with their grandparents? How do you feel about their relationship and general level of involvement in your lives? Do you feel like your parents are different with your kids than they were with you and your siblings? (Are the grandparents helpful as babysitters? How do the holidays usually look with the grandparents?)
More Reading on Grandparents and Kids…
Some of the discussions we've had on this over the years:
Stock photo via Stencil.