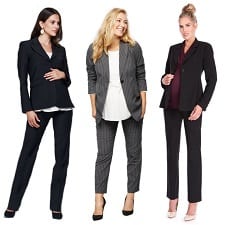 Have you found maternity suits to be essential at your office, conservative or otherwise? Not really necessary, no matter what your company's dress code? Hard to find, either way — and when you do, not exactly … stylish? Did you wear maternity suits, or did you avoid them entirely by layering a blazer over a maternity dress (or otherwise wearing separates), or getting a regular-sized suit that was too large and then having it tailored? Unfortunately, when we've previously talked about maternity suits, both here and at Corporette, there just hasn't been much to recommend (especially regarding plus-size maternity suits, not surprisingly). Still, it's time for an update to share what's out there if you're hunting for maternity suits for professional women!
For some reason, this time around, the maternity-suits situation seems worse than usual. Sadly, the British brand Eva Alexander is no more (Nordstrom does have one jacket, but without coordinating pants); brand Maternal America seems to have zero suiting options at the moment, and its site says, "We are Under Construction," which doesn't bode well; all of A Pea in the Pod's options currently only have very limited sizes in stock (both at their own site and at Macy's), and so on. It doesn't help that some brands that offer maternity workwear in addition to their regular offerings — like Loft and ASOS — just don't make maternity suits. (If this is your second or third pregnancy and you're yet again searching for maternity suits, have you found it tougher to find a good one this time around?) By the way, if you're looking for something from a brand that's gone out of business or is just hard to find (for example, Theory maternity suits, which we and readers have mentioned in the past), try sites like Poshmark, ThredUp, and eBay.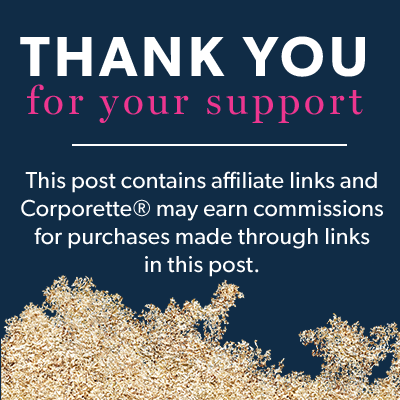 Readers, do tell: Where have you found maternity suits you've liked? What do you think are the best maternity suits for professional women? Have you decided to buy a few relatively inexpensive maternity suits or buy a single higher-end maternity suit? At what point in your pregnancy did you have to stop wearing your regular suits to the office? Or, if you're not on Team Maternity Suit, what are your favorite alternatives?