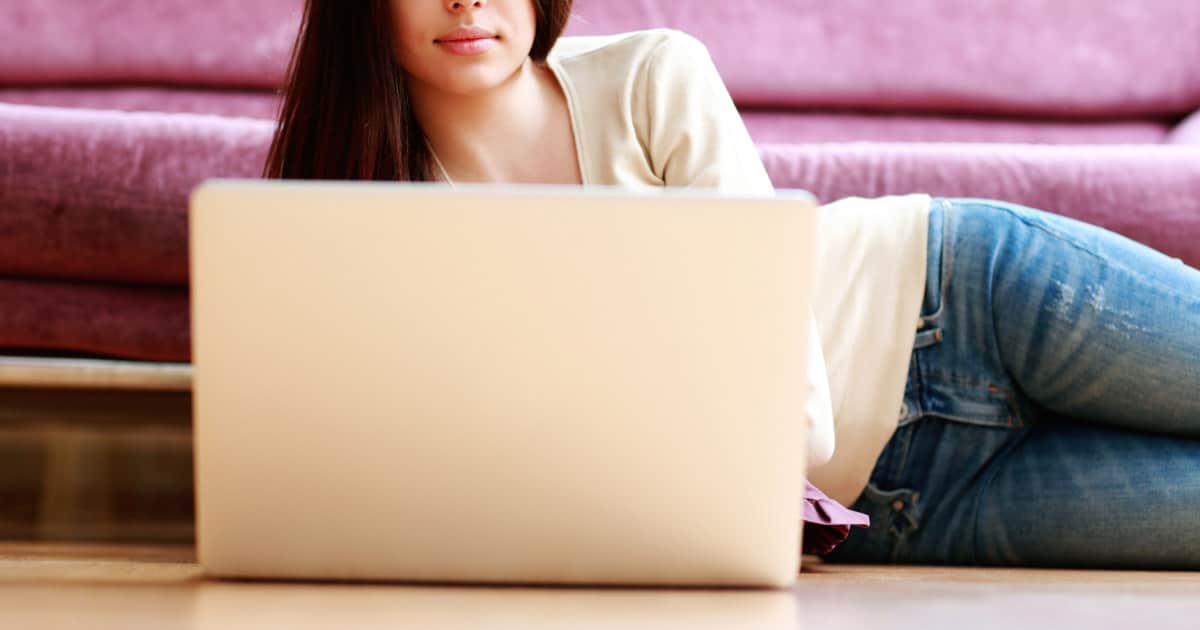 Here's a great question for working moms that we've never discussed: How do you get more stuff done or otherwise work after your kids go to bed? Have you been able to regularly summon a second wind to be productive at night?
Even if putting your kids to bed is a relatively painless affair and not a Go the F*** to Sleep situation, you may often wonder how you can possibly work after your kids go to bed when you feel ready for bed yourself. (By the way, even if you're not at your best post-bedtime, make sure to enjoy the kid-free time now, because one day it will be gone — when your kids become teenagers, they'll probably stay up even later than you do!)
Maybe working after your kids go to bed is unavoidable because you work a shorter schedule during the day and finish your workday from home, or maybe you've decided you'd much rather do laundry, clean, etc., on weeknights rather than weekends.
Here are some ways to be productive and work after your kids go to bed:
1. If you regularly feel so tired that you can't get anything done after your kid goes to bed, try to make sure there's no medical reason for it. It's likely you're simply dealing with the realities of being a working parent, but it's definitely worth checking out.
2. Try putting your kids to bed earlier. Ha! I know this is easier said than done (oh, don't I know it). And this suggestion only works with a certain age range of kids, of course — not too young, not too old. You can move your kids' wake-up times by up to 30 minutes a day (or start out with every other day), and in theory (i.e., if you're very lucky), the earlier wake-ups will make them more tired in the evenings and more receptive to earlier bedtimes.
3. If you have something crucial to do before the next day, whether it's work-related or home-related, go directly from your kid's room to wherever you need to do that task. Do not sit on the couch! Actually, forget you have a couch! It's so easy to tell yourself, "OK, I'm only going to sit and relax for 10 minutes," only to wake up two hours later, groggy and in no mood to do anything but sleep. (Ask me how I know.) Once you've accomplished whatever it is — let's assume it's something small(ish) and not "Do taxes" — the momentum will often spur you to do something else. Or instead, go right to your bedroom and change out of your work clothes if you haven't yet. (But don't sit down in there!)
4. Make sure that the things you expect to accomplish are realistic. You may be expecting too much of yourself. Are there any chores you can switch to the weekend and/or delegate to your spouse? Don't plan on doing an unreasonable amount of work for your job — as Laura Vanderkam (I Know How She Does It) wrote, "You would not get through a 1,000 email backlog from 9:00 A.M. to 5:00 P.M., and guess what? You won't between 8:00 P.M. and 10:00 P.M. either!" If you have to work at home on weeknights, reserve any busywork or other less-taxing tasks for those times, if possible. And give yourself a break if you're not Super(post-bedtime)woman.
5. Plan to take breaks, and actually take them. Once your kids go to bed, decide when you'll stop later on for, say, a tea break, either by yourself or with your spouse, so that you know your stopping points and have something pleasant to look forward to. We recently talked about taking breaks to increase your productivity over at Corporette.
6. You knew we were going to say it, sorry: Exercise in the evenings rather than the mornings to get an energy boost. We listed some short workout options in our posts on how to find time to work out as a mom and quick workouts for busy moms. You don't have to do anything strenuous, especially if you're a morning-shower person and don't want to sweat too much. If you've got a dog, take him for a walk! Or, just take yourself for a walk!
7. If you've tried everything and still feel exhausted and unable to get anything done after your kids' bedtime, consider whether it's time to give up and go to bed when your kids do (or soon afterward). You may find out that you're more productive at the beginning of the day — and who knows, you may even turn into one of those people who regularly gets up at 4:00 or 4:30 a.m. and loves to tell everyone about it. (It's a thing now. Has it always been a thing?) Again, this may not work if you have kids of certain ages, or kids of any age who get up really early.
What do you do after your kid(s) go to sleep? Do you try to get a lot done, or do you mostly use the time to relax and spend time with your spouse (or time alone)? What has helped you be more productive when you've tried to get more done after your kids' bedtime? Are chores doable, but work is just too taxing for your brain at the end of a long day? Are you just too tired to do anything but the bare minimum?
Pictured: Shutterstock/Dean Drobot.
Further Reading:
Do You Work After the Kids Go To Bed? Here Are 5 Ways to Make It Work [Laura Vanderkam]
The Post-Bedtime Ritual of Successful Working Parents [Inc.] (guest post by Vanderkam)
Breaking the Couch Potato Habit [AlphaMom]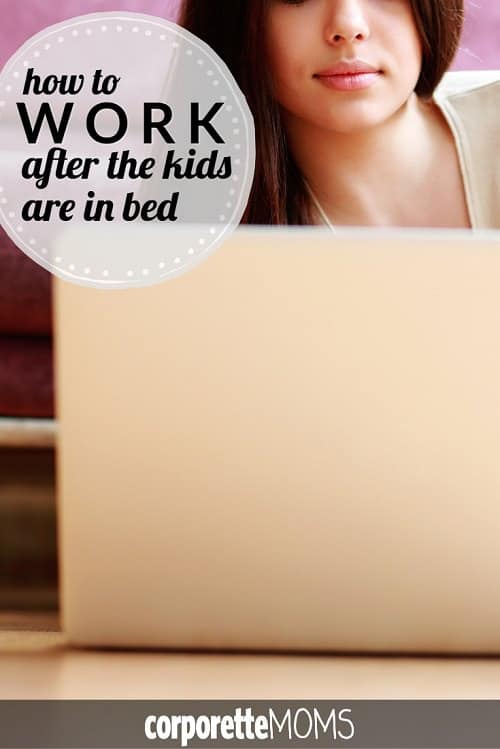 We are a participant in the Amazon Services LLC Associates Program, an affiliate advertising program designed to provide a means for us to earn fees by linking to Amazon.com and affiliated sites.