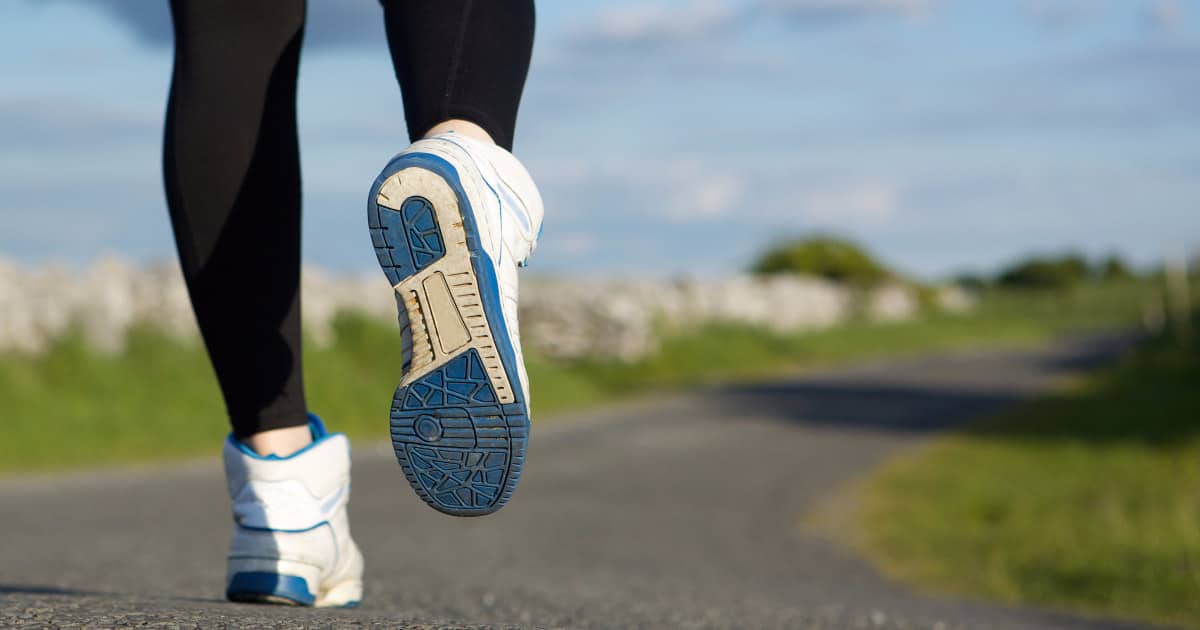 2018 Update: We still stand by this advice on how to find time to work out as a mom — but you may also want to check out our most recent discussion on the best free YouTube workouts for working moms.
Ladies, what are your best tips for how to find time to work out as a mom? In our survey I noticed that a lot of women, like me, were struggling to find time to work out. For my $.02, I know that I tend to have an all-or-nothing approach to exercise, and it isn't doing me any favors! In addition to it being a bad idea from a calorie/consistency/crazy perspective (I like to do cardio to "keep the crazies away"), it turns out my mom body really does not like to do nothing for weeks and then try to do a kickboxing workout or a dead lift. I have a few ideas on how to find time to work out as a mom (below), but I can't wait to hear your thoughts!
In just the past few weeks, I've made a huge shift in my thinking. I've always thought of exercise as something to do to help my mood and to look better in clothes — I liked high intensity things like running, kickboxing, spinning, swinging kettlebells, lifting heavy weights, and more. Since getting pregnant with my second son I've been in and out of PT for years — first to mitigate my SPD pain while pregnant with H, then postpartum PT for my hip flexors, then PT again after my ACL surgery for general knee rehabilitation. I've now found myself back in PT because of lower back pain, which turned out to be because of weak transverse abs. (I also kept making my hip flexors angry after I tried to go running, possibly because one knee is still weaker than the other.)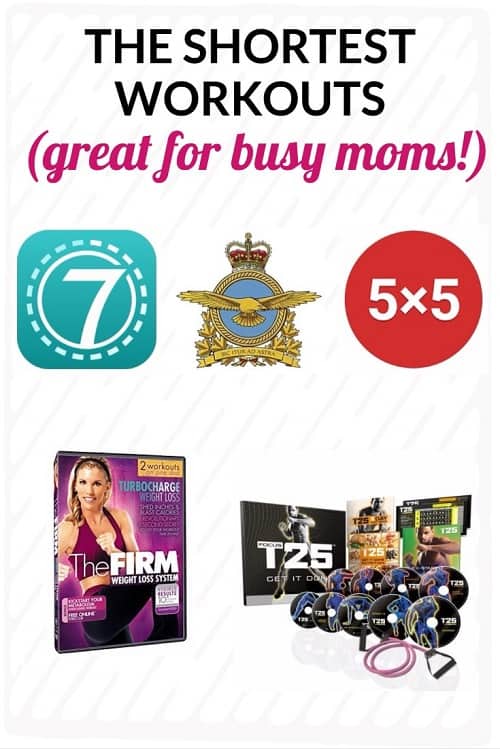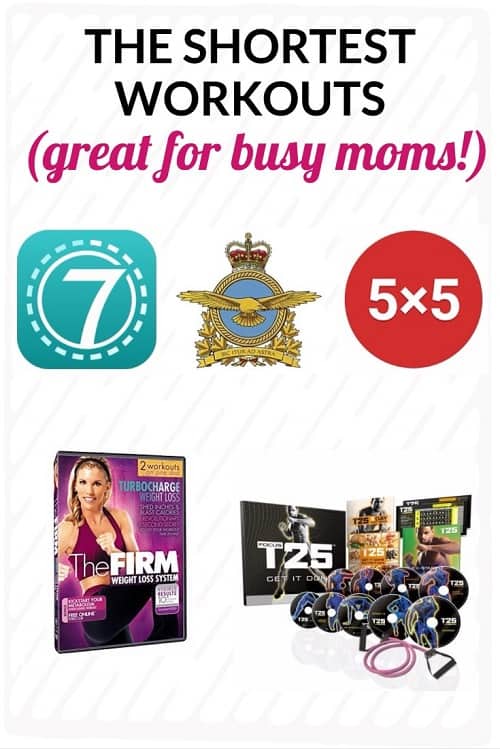 I'm now realizing my core, trunk, and back are huge priorities for me just for general health and happiness — not something to think about as a "last 10 pounds bikini body push" — and I'm making sure I do exercises every day to support those. (I'm also hoping it will help improve my posture.) I know that as I get older, weight-bearing exercises like walking are more important (and, dare to dream, maybe one day I can get back to running), and I also know that strong muscles are very important, so I'm going to be trying to work in bodyweight exercises like squats and pushups since I don't trust myself with weights right now. In theory, I have time for all this, but forming the habits (like planking after I brush my teeth, or doing wall squats while I'm waiting for water to boil) is tricky.
If you're already feeling great postpartum (or you have older kids) and are just struggling with a timing issue, know that there are a ton of short but GREAT workouts you can do in under 20 minutes. I know readers have noted that even Peloton has classes that are 5–20 minutes! (Just be careful not to overdo it as a newbie.)
Some of the short workouts that I've looked into include: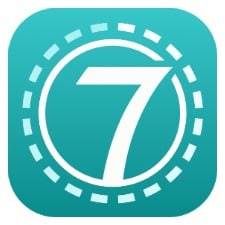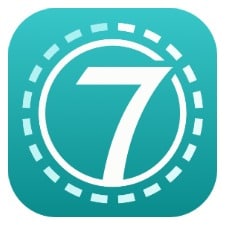 Seven: This app (iOS and Android) gives you a seven-minute workout that only requires a chair, a wall, and your own body weight — and incorporates gamification to motivate you. Based on high-intensity circuit training (HICT), Seven says it's "based on scientific studies to provide the maximum benefit of working out regularly in the shortest time possible." As you use the app, you can track your progress, unlock achievements, earn rewards, connect with the Health app or Google Fit, and more. Seven tells you how to perform each exercise and switches between 30 seconds of intense exercise and 10 seconds of rest. You can play your chosen music from another app in the background, too. In-app purchases ($2.99 each) include a core workout,

upper and lower body workouts, stretching routine, etc.

For more features, you can sign up for the 7 Club (at least, you can for iOS), which costs $14.99/month or $99.99/year.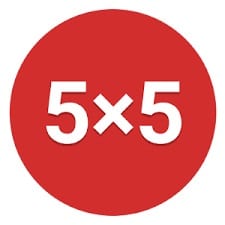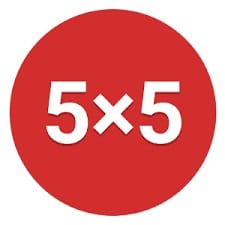 StrongLifts 5×5 App This app (iOS and Android) will keep track of your lifting workouts and show your progression, tell you how long to rest between sets, and give you the exercises/weights for the next workout. It's designed to be quick and easy to use; StrongLifts' website says that it only takes "a single tap to enter your reps or change the weight." The app will advise you on when to add weight, what to do if you can't complete an exercise, etc. That's the free version, and for $9.99 you can add the Power Pack, which gives you extra features, including the ability to link with the Health App or Google Fit, to export workouts to .csv, etc.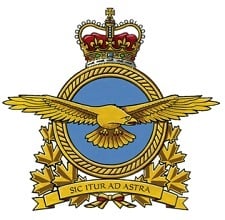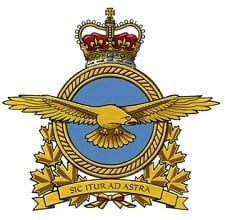 Royal Canadian Air Force Exercise Plan: Helen Mirren is a fan of this 12-minute routine (she's done it "off and on [her] whole life") as is Ruth Bader Ginsburg, who learned about the workout when she was 29. (She says she still does the "warm-up and stretching routine" daily.) The exercise plan involves four charts of 10 exercises that are always done in the same order for 12 minutes a day. This guide tells you how many days to spend on each chart (I, II, III, and IV), according to your age, and this is the men's plan that the women's plan was based on. (That's the website The Cut linked to in their article; apologies for the circa-1998-style web design.) It's hard to find good YouTube videos demonstrating this workout, for some reason, but here's the original manual, available on Archive.org. (Picture credit: Wikipedia.)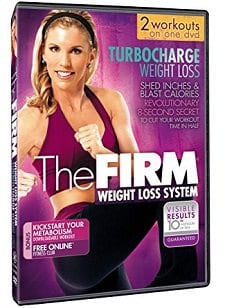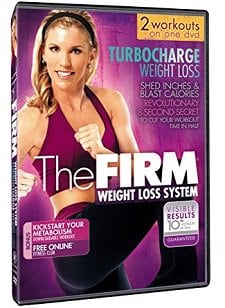 Guided aerobic workouts! Of course we rounded up a ton of my favorite DVDs in our previous post on quick workouts for busy moms — I still like these 20-minute videos from The Firm (pictured). There are obviously much more intense ones, though, like T25 ("get it done in 25 minutes"), P90X3 ("16 extreme 30-minute workouts"), and INSANITY Fast & Furious. I've also heard good things about Bikini Body Guide and other on-demand videos such as those from Daily Burn. Readers who like to do videos, which are your favorites? Do you have any YouTubers you follow for workouts? Anyone have a Beachbody On Demand subscription? Any shorter guided workouts for barre or Pilates you'd recommend once I get the form locked down?
Social media picture credit via Shutterstock / mimagephotography.