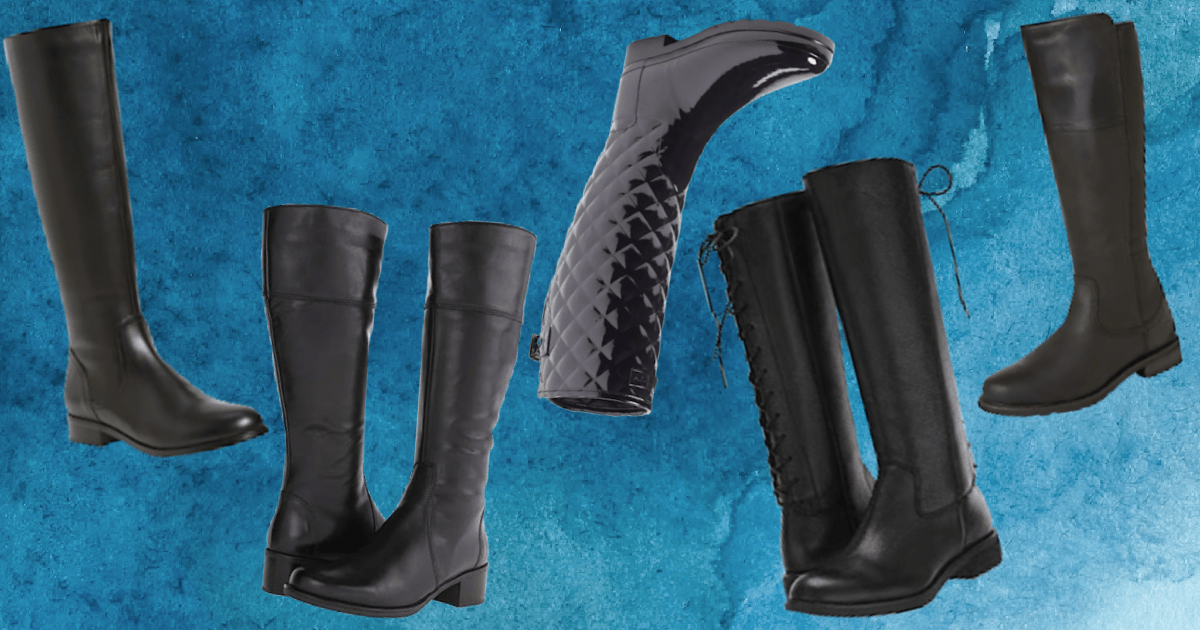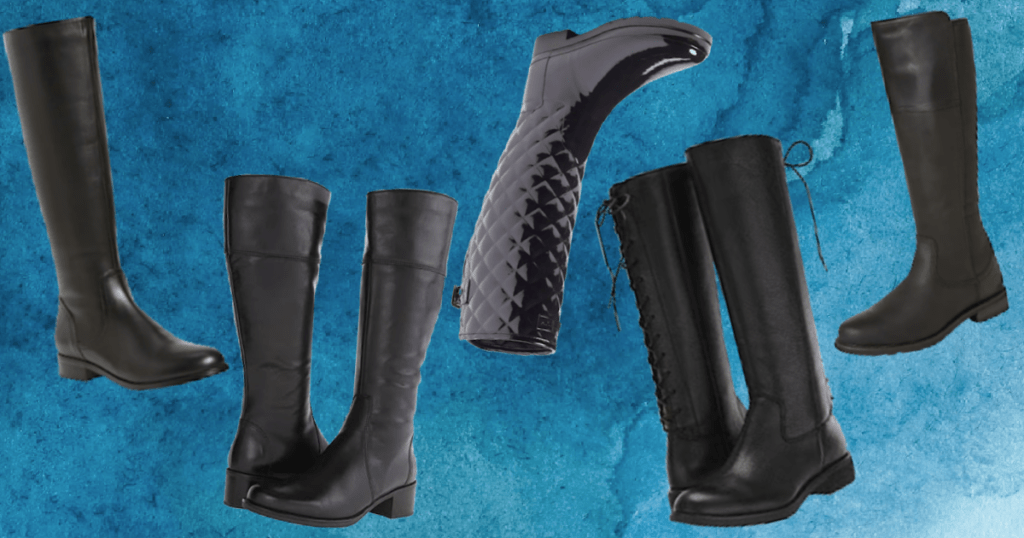 Sure, we all know what wardrobe essentials for work professional women are supposed to have in their closets, but if you're buying one for the first time or replacing one you've worn into the ground, it can be a pain to find exactly the right incarnation in stores. (It's even harder if you're seeking maternity workwear essentials!) In "The Hunt," we search the stores for a basic item that every woman should have.
Hunting for great weatherproof knee-high boots for work, your commute, and weekends? After all, when your kids get into puddles you can't be too worried about your own shoes. These are some of our favorite weatherproof boots for work that are knee high — great for leggings, tights, and more.
We just did a roundup for the best black knee-high boots on Corporette and decided we'd do a special roundup for weatherproof knee-high boots here!
These Sofft boots are waterproof and come in a zillion different colors and fabrics. I like that the laces make them adjustable, but there's also an inside zip — and this boot has been around for years.
We're picturing the flat option above, but there are some available with a slightly higher heel.
Another nice option from Sofft if you're not a fan of the laces: the Samantha boot.
These boots aren't leather — they're clearly rain boots! — but they look sleek enough to work on your commute and even possibly to a post-work networking event. Plus, Hunter are the OG boots.
You can find Hunter boots at Nordstrom and Amazon in a huge variety of styles — refined glossy! packable! wide widths! calf-height! wedge heel! platform! high gloss! original! — for $100-$165.
I usually think of Ariat as being a Western-inspired comfort brand, but this equestrian boot is no-frills and elegant — and waterproof and a best-seller. It's $195, and available in sizes 5.5-11.
The Aquadiva brand is new to me, but Nordstrom has a TON of highly rated boots that are weatherproof boots.
The pictured one is $295, and they note that it has a full-length side and back zippers and a stretchy shaft.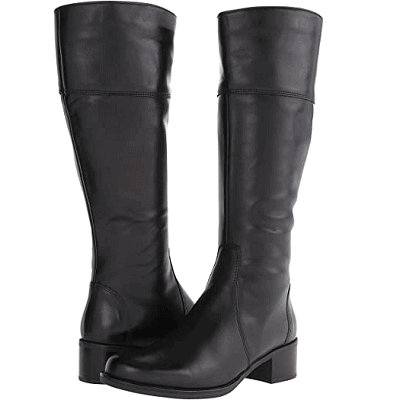 La Canadienne boots are always splurgeworthy because they're experts in waterproofing — and these tall, sophisticated flat boots have 465 glowing reviews at Zappos.
I like that they come in three width options, are waterproof, and are available in black leather, black suede, and espresso suede. Nice! They're $525.
Like this feature? Check out other recent installments here and at Corporette!
Sales of note for 12.5.23…
(See all of the latest workwear sales at Corporette!)
See some of our latest articles on CorporetteMoms:
Click here to see our top posts!
And — here are some of our latest threadjacks of interest – working mom questions asked by the commenters!