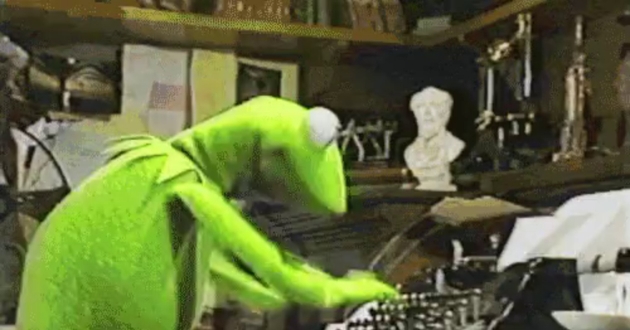 UPDATE: This position has been filled as of 11/20; thank you so much to everyone who applied!
Hello, ladies! April has been an amazing writer for our morning posts for a little more than two years now. Unfortunately for us, she's decided to move on from daily writing — we'll miss you, April! The good news for you, dear readers, is we're looking for someone NEW to write the morning posts!
Right now I'm looking for ideally one writer to write 5 short posts every week about products YOU pick. We'll take care of images, adding affiliate links, and more, but it would be awesome to find someone who loves curating products and writing 3–5 sentences about them.
The Ideal Writer
You:
work — or have recently worked — in a conservative office
are a bit of a fashionista
are a working mom to young kids
can reliably write things on a deadline
If you want to write anonymously or under a pseudonym, I'm fine with that! If you have a blog of your own or some other home on the web that you'd like us to link to, I'm also open to that, within reason.
Deadlines/Editorial Calendars
Right now our editorial calendar is a two-week cycle; I'm hoping to get 5 days of posts all at one time from you, a few days before the cycle begins. We're flexible about deadlines, though. We can help you a bit with sourcing suggestions, probably via a Slack channel.
We like to encourage ONE pick every week to be a bit of a "splurge" item. We're open to ideas for changing up the editorial calendar, also!
Week 1:
– Maternity Monday
– Accessory Tuesday
– Washable Workwear Wednesday — a piece of workwear (dress, blouse, sweater, pants, whatever) that is machine washable
– Budget Thursday (preferably a piece of workwear, but shoes/bags/accessories OK too — discounted items or low-cost items)
– Family Friday — Game/shoe/accessory for kids/spouse/weekend item for mom
Week 2:
– Makeup & Beauty Monday
– Nursing/Postpartum Tuesday
– Washable Workwear Wednesday
– Organizing/Make My Life Easier Thursday — Because we need an image and because I want morning posts to be consistent, this should be product-based but ultimately is a great place to share tips.
– Family Friday — Clothes for kids/spouse/weekend clothes for mom
Compensation
We pay $10 per morning post, which if you do them quickly could be $50 an hour (or even more if you're fast). If you have ideas for other posts to write for the blog that are longer/more in-depth, there are definitely opportunities to expand your role as writer! Occasionally, you might be asked to participate in a "Corporette staff roundup post" for additional compensation (like this one); you can always say no!
How to Throw Your Hat in the Ring
Please email us at kat at corporette dot com with subject line CMOMS WRITER and the following things:
your resume (including any links to online writing you've done in the past)
5 suggestions for what you would recommend readers wear to work (independently of the below request)
3 products for any 3 days in the editorial calendar
a write-up of one of those 3 products (Most of my morning posts for Corporette are 150–200 words; if you hit 300+ words you're probably spending too much time.)