2019 Update: We still stand by this roundup of the best blogs and newsletters for working moms — but you may also want to check out our most recent discussion about five great books for working mothers.
We've already rounded up some of the
best pregnancy books
and the
best blogs for moms-to-be
— but that is a far cry from all of the blogs and more that you can read as a working mom. Which ones do you read regularly? Which ones do you go to for "destination searching" — you're looking for the answer to something specific and want to do it in the archives of that site? Which ones do you click on first if they appear in Internet search results? Note that a few of these are worthy repeats from our roundup of
the best maternity blogs
. These are a few of my favorite blogs, newsletters and more for working moms — I'd love to hear yours.
The Best Parenting Blogs for Working Moms — General
Aha! Parenting – I don't read this one, penned by a child psychologist, regularly, but if it comes up on an Internet search then it's one of the first results I click on.
A Cup of Jo – She has a great series of posts interviewing mothers in different countries, as well as a "day in a life" series of different working moms (inside the home, outside the home, etc.).
Hellobee – I was obsessed with WeddingBee while planning my wedding, so it makes sense that I like Hellobee as well. There are forums, buying guides, and numerous moms sharing their stories.
Motherlode – The New York Times' parenting blog — lots of great discussion of recent studies and general parenting.
Parent Hacks – I don't read it regularly but I get the newsletter, and the book is on my "to read eventually" list…
Productive Parenting – I get daily emails for both Harry and Jack — they tell you an age-appropriate game to play, rhyme to tell, or something like that, that exercises a skill. Almost all of the ideas are cheap, easy things to do; I particularly found it helpful when the boys were really young.
The Best Parenting Blogs for Working Moms — Specific Topics
Common Sense Media – An extremely useful site with many resources, including thorough ratings of movies, games, books, etc. (not just for violence and sexual content but also for role models, positive messages, and other qualities).
Design Mom – I don't read the blog regularly but her book is on my list of things to read eventually. If I'm pondering some specific interior design issue I will usually check her blog, or get sucked into her Living With Kids home tours. (I still love Apartment Therapy and DesignSponge for that too, though neither are specifically for moms.)
KellyMom – A major source for all sorts of breastfeeding issues… I've spent many middle-of-the-night hours on this site!
A Mighty Girl – I like their Facebook page — they share a lot of positive messages about girls, particularly in STEM fields.
The Mom Edit – Formerly "Ain't No Mom Jeans" — I like following Shana's and her coauthors' shopping adventures.
Science of Mom – Infrequently updated, but there's great stuff in the archives — very scientific looks (with citations! to studies!) at parenting topics like sleep training, potty training, breastfeeding issues, etc.
Weelicious – Lots of recipes and videos for how to cook for and with the littles. (I also have her cookbook, which is beautiful.) Some of her ideas are a bit too ambitious for me, but inspiration is always good, right?
The Best Humorous Blogs for Working Moms
The Best Blogs on Work-Life Balance for Working Moms
Breadwinning Mama – Lots of good tips from a woman who knows how it goes! I'm also on the newsletter for 40 Percent and Rising, an organization dedicated to breadwinning moms.
Working Moms Against Guilt – I see a lot of their stuff shared by Working Mother on Facebook, and like a lot of it.
Working Mother – I started getting this magazine before I was pregnant, and highly recommend it to every working mother.
Honorable shoutout to
Mommy Dear, Esq.
, a columnist over at
Above the Law
on juggling parenting and BigLaw. Another honorable shoutout to the
WSJ's The Juggle
, which was one of my favorite columns to read even before I had kids, but is sadly infrequently updated.
Readers, which favorite blogs, newsletters, and other resources have you found to help you in your role as a working mom?
(Pictured: Please, no blogging in line, originally uploaded by Chris Messina. Updated images (2019) via Stencil.)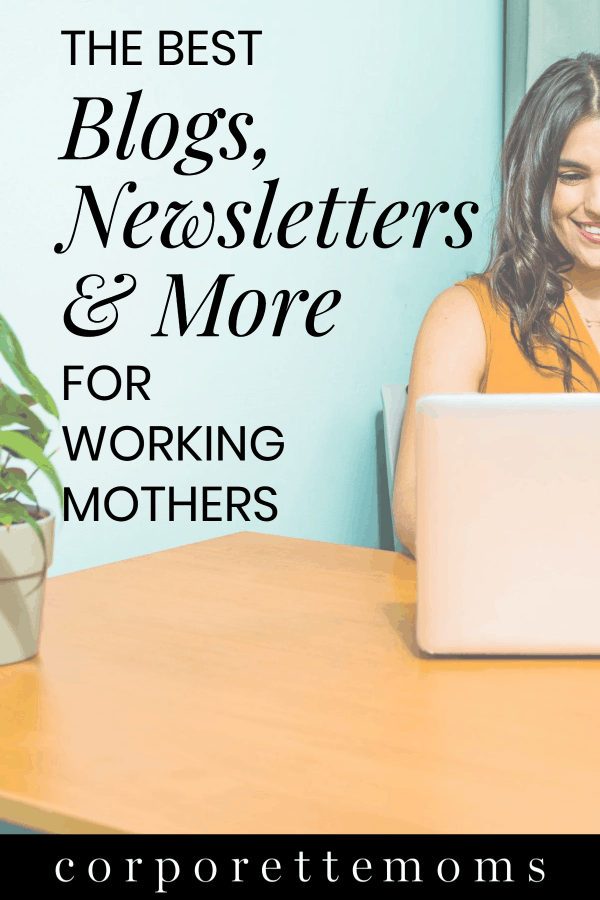 We are a participant in the Amazon Services LLC Associates Program, an affiliate advertising program designed to provide a means for us to earn fees by linking to Amazon.com and affiliated sites.