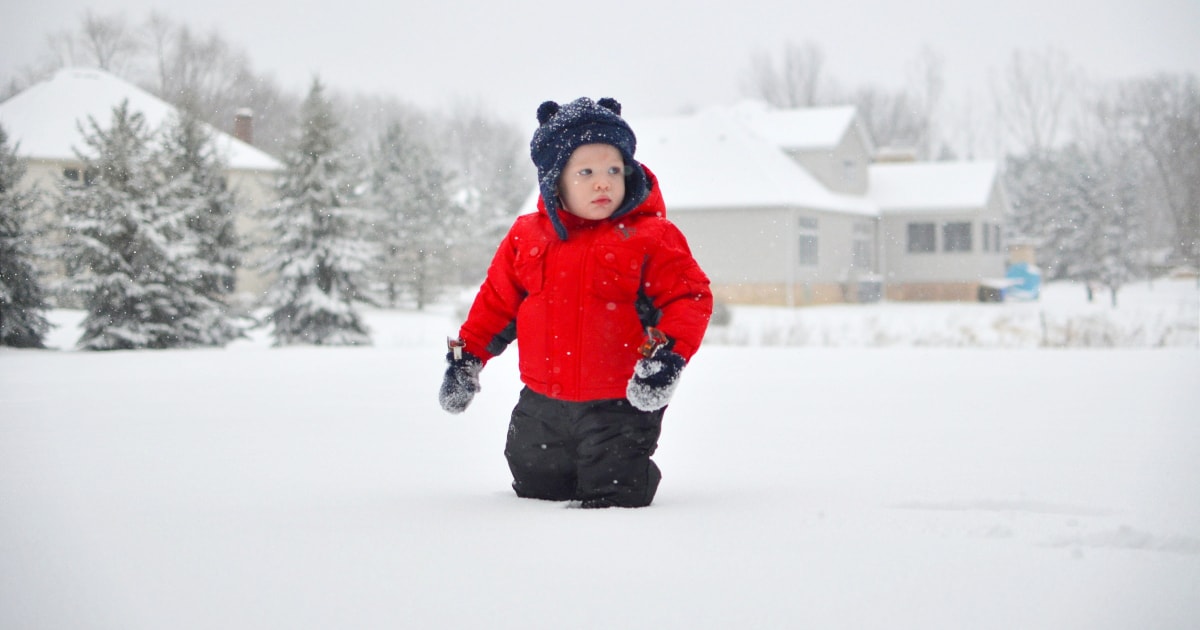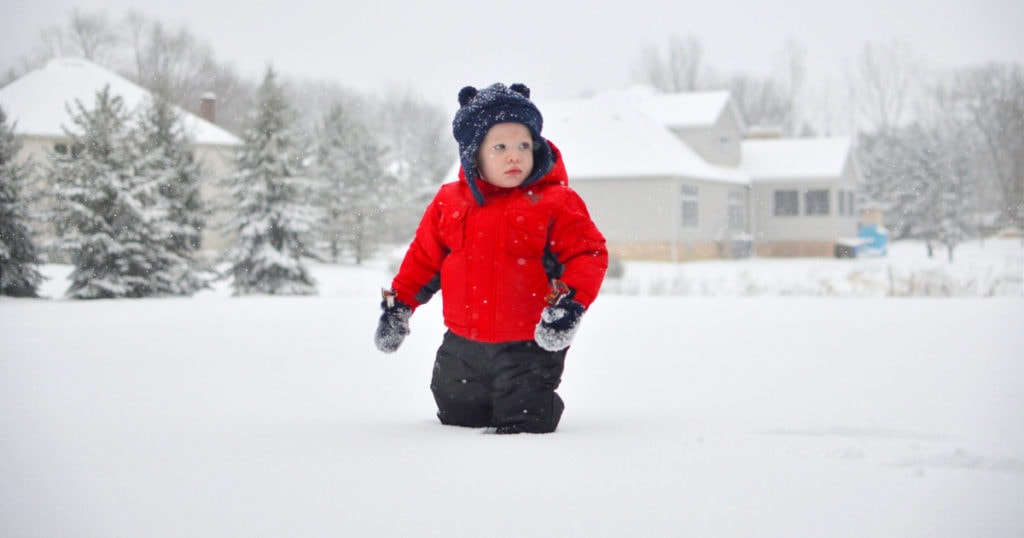 How do you choose fall and winter coats for your kids — and do any of your favorite retailers temperature-rate kids' coats? (For example, "This coat is good for between 35–50 degrees.") Do you get your own outerwear from the same place you shop for your kiddos' stuff?
While we've made some specific suggestions for kids' clothes over the years, such as three Amazon-exclusive brands for kids' clothing, and more recently, where to find the best kids' face masks for coronavirus — in addition to April's occasional children's wear picks — we've never talked specifically about winter coats for kids. Now that fall is officially here, it's a great time to do it.
What are your favorite retailers that temperature-rate kids' coats? Have you found temperature-rated kids' coats to be useful? What are the winters like where you live, and how do you ensure that your littles are warm enough?
As I was doing some googling for this post, I found some claims that temperature ratings are unreliable — and I also noticed that most outerwear retailers don't categorize their coats that way. (REI and Patagonia even have statements on their websites to explain why they don't.)
However, I exclusively shop online for my son's winter coats, and we have very cold, very snowy winters here in upstate New York, so I find these ratings pretty valuable. Otherwise, I don't have much to go on, other than product descriptions that all sound pretty similar. (Plus, the brands below have good reputations and I trust them.)
This post contains affiliate links and CorporetteMoms may earn commissions for purchases made through links in this post. For more details see here. Thank you so much for your support!
3 Retailers That Temperature Rate Kids' Coats
L.L.Bean
Sizes Available: Infant (2T–4T), Toddler (6–12M to 12–18M), Little Kid (S/4 to L/6X–7), Big Kid (S/8 to XL/18) — but only the latter two size ranges are temperature-rated
Temperature Ratings: Warm (light activity to 25°/moderate activity to 0°), Warmer (light activity to 35°/moderate activity to -15°), Warmest (light activity to 10°/moderate activity to -15°)
Price Range: From $39.95 for a fleece hoodie to $179 for a double-insulated 3-in-1 jacket
Shipping: Free with $50 purchase
Pictured: Kids' Colorblock Down Jacket, rated Warmest ($74.99–$99, depending on color)
L.L.Bean is one of the first places I think of when I think of coats for kids OR adults. I mean, they're L.L.Bean — just look at their very outdoorsy history. The clothing isn't cheap, but it's high quality and well reviewed — and if you have a few kids, coats like this definitely make for reliable hand-me-downs. Plus, if you're not happy with your purchase, you can rely on the company being one of the retailers with the best return policies.
The company says their comfort ratings are "based on tests that simulate a person of average build wearing appropriate layers for the season — thermal underwear, fleece, jeans and boots." Their examples of "light activity" (walking, ice fishing, building a snowman) and "moderate activity" (jogging, snowshoeing, cross-country skiing) aren't exactly kid-focused, but they're helpful enough.
Lands' End
Sizes Available: Toddler (2T–4T), Big Kid (size 7–20), Little Kid (size 4–7); Husky sizes available
Temperature Ratings: Warm (lightweight), Warmer (low end of the range is at or above 0°), Warmest (low end of the range is below 0°)
Price Range: From $35.95 for a fleece jacket to $179.95 for a down winter parka aka "hands down our warmest parka" (but watch for sales!)
Shipping: Free with $75 purchase
Pictured: Squall 3-in-1 Waterproof Winter Parka, rated Warmest, -12° to +21° (currently marked down to $127.96 from $159.95)
Lands' End is probably my favorite place online to buy kids' coats (and sometimes mine, as well), because their offerings aren't as pricey as L.L.Bean but are still high quality. They frequently have great sales, too — and you can sometimes find outerwear on their On the Counter weekly deals page. And like L.L.Bean, Lands' End made it onto our list of retailers with the best return policies.
The company explains their temperature rating tests on their website: "[It] starts with manikins of kids or adults, always dressed in the same cold-weather clothing. Then they're placed in a controlled environment where we measure the energy required to maintain a constant body temperature, using the metabolic rates of kids or adults walking slow and fast."
For readers worried about the animal cruelty aspect of down coats, note that Lands' End uses "Responsible Down Standard (RDS) down procured through an ethically sourced supply chain" and that it "does not use, purchase, or source live plucked down, which is a barbaric practice that is completely out of line with our values."
Mini Boden
Sizes Available: Baby (newborn to 4 years) and Boys/Girls (2/3 years to 15/16 years) — only the latter is temperature-rated
Temperature Ratings: Some outerwear is categorized as "Stay snug down to -18°C/0°F"; others are only labeled "water resistant," etc.
Price Range: From $59 for a corduroy jacket to $114 for a "cozy parka"
Shipping: Free with $49 purchase
Pictured: Water Resistant Padded Jacket, rating of "Stay snug till 0°" ($89)
I've never bought kids' clothes from Boden, so I didn't realize until now that their coats have temperature ratings. (They don't exactly seem like an outdoorsy sort of company, and the British idea of "cold" can be very different from that of people in the U.S., as I've learned from my in-laws' wintertime visits!)
Both L.L.Bean and Lands' End have a lot of bright colors available (in addition to black, navy, etc.), plus some fun designs, but if you're looking for prints that make you say, "That's so CUTE!" then you should head to Boden's website. Rainbows, hearts, florals, foxes, dogs, horses, owls, rabbits — adorable! I'm also in love with the space print pictured above. (And this jacket totally has a '80s-windbreaker vibe…)
Where do you get coats, winter boots, etc., for your kiddos? Do you buy temperature-rated kids' coats? Which are your favorite retailers that temperature-rate kids' coats?
Photo of Kat's son J, visiting grandparents in Ohio. Awwww. All rights reserved.