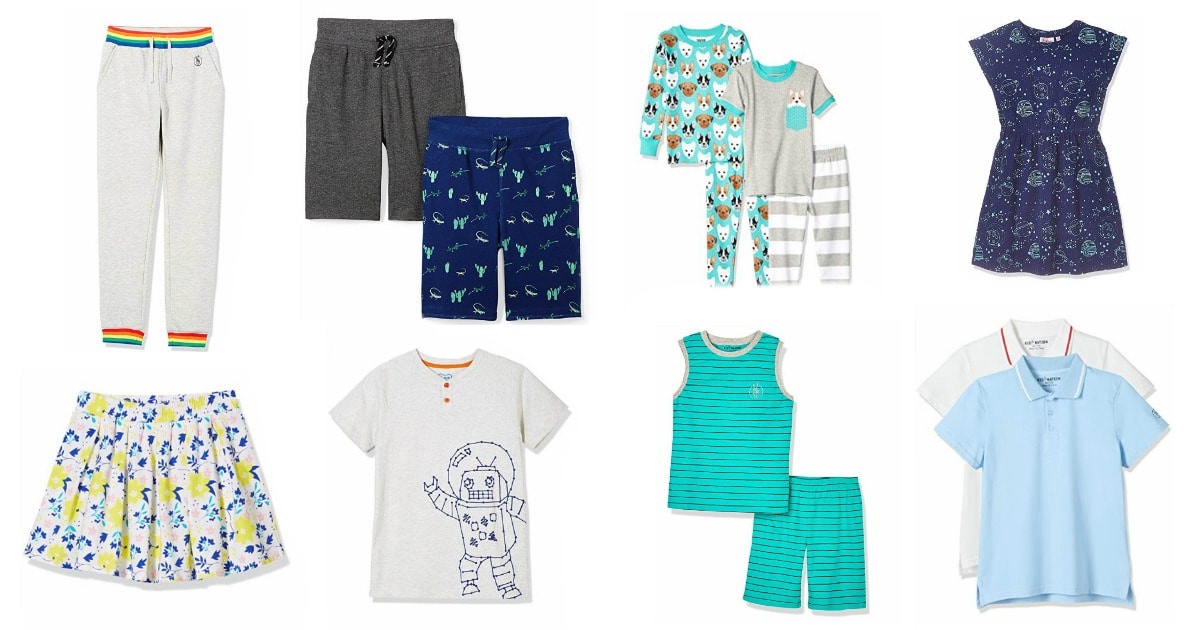 We are a participant in the Amazon Services LLC Associates Program, an affiliate advertising program designed to provide a means for us to earn fees by linking to Amazon.com and affiliated sites.
With Prime Day taking place today and tomorrow (Prime Days, really), we thought this would be a great time to round up some of Amazon's house brands for kids' clothing. Over at Corporette, we're rounding up three Amazon Prime exclusive brands for workwear, but here at CorporetteMoms, we'll look at the offerings for kids. What are your favorite Amazon house brands for kids' clothing? Which have you tried and not liked? Do you buy items (specifically, household and kid-related items) from Amazon's non-clothing brands as well, e.g., Amazon Basics?
Also over at Corporette, make sure to check out our reviews of Prime Wardrobe and Fakespot.com, (a tool to analyze Amazon's and other sites' reviews for reliability)… as well as what Kat's getting at Amazon Prime Day 2019 (the toy deals are also pretty great!).
This post contains affiliate links and CorporetteMoms may earn commissions for purchases made through links in this post. For more details see here. Thank you so much for your support!
A for Awesome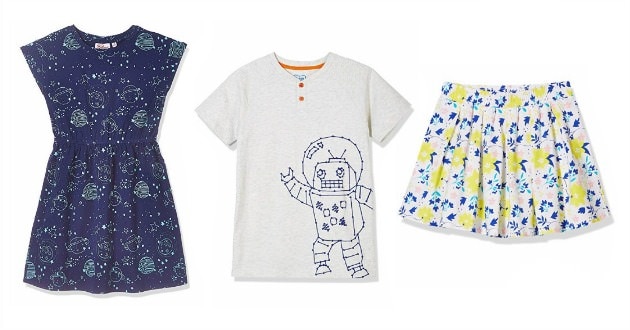 pictured above: one / two / three
A for Awesome offers shirts, skirts, dresses, shorts, pants, leggings, and sweatshirts in lots of bright colors and fun prints (including space-themed items for girls — no "Daddy's princess" t-shirts in sight). If your kids like blue, you're in luck, because the brand includes lots and lots of blue. Sizes are XS (4) to XL (12/14).
Kid Nation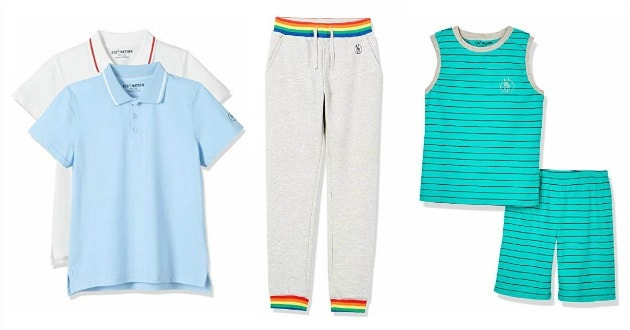 pictured above: one / two / three
Kid Nation seems to emphasize sweaters, sweatshirts, sweatpants, and long-sleeved shirts rather than tees and other warm-weather clothing (at least for now), so this is a good time to stock up for fall. The brand also offers shorts, tees, and pajamas. It offers fun patterns, bold colors, colorblocking, and rainbow accents. Sizes are XS (4) to XL (10-12).
Spotted Zebra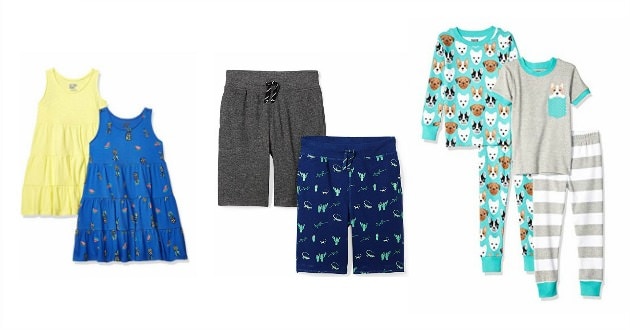 pictured above: one / two / three
Spotted Zebra includes smaller sizes than the two brands above — clothes are available in sizes 2T–14. The brand has shirts, dresses, shorts, tees, polos, socks, and pajamas in bright colors, cute patterns, animal designs, and other fun looks.
Which Amazon brands do you like to shop for children's clothing? Do you have any favorites to recommend? How have you found Amazon's sizing and quality for kids' clothing?