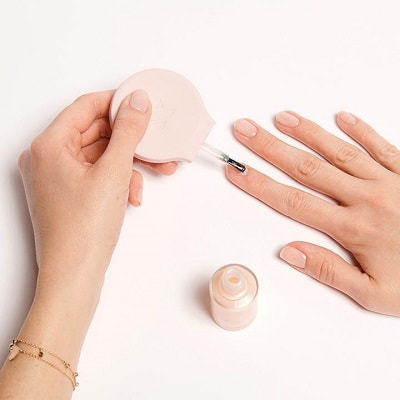 This is a cool little gizmo from Olive and June, a nail salon and company out of Los Angeles.
This plastic topper fits on your nail polish bottle and gives you more control when doing an at-home manicure. It looks a bit more ergonomic than trying to wrap your fingers around the bottle tops, especially the ones that are more difficult than normal (I'm looking at you, giant black OPI brush).
In the reviews it says you can use it with other nail polish brands besides Olive and June, and it says it's "universal" in the product description. The reviews also mention this being a great product to paint your dominant hand and for people with rheumatoid arthritis.
The Poppy is available for $16 at olivejune.com. The Poppy