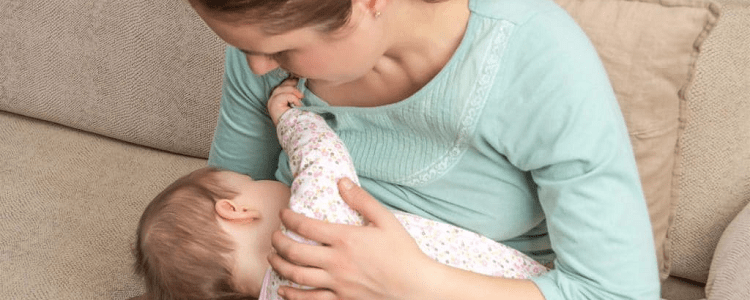 As you know, after the recent survey we decided to mix up the morning post schedule a bit. Now it's basically a two-week schedule, with Maternity Monday alternating with Nursing/Pumping Tuesday. We already have a little sentence with links that we run on Maternity Mondays to direct pregnant readers to older "dressing professional while pregnant" advice — and since nursing/pumping posts will be only once every two weeks, I decided to direct readers to all our best nursing and pumping advice for working moms. So: I spent yesterday morning consolidating all the links and making two pages, one focused on Nursing Clothes for Working Moms, and one focused on Tips for Pumping at the Office. Please check them out! (Both pages are also linked on our "Start Here – Best of CorporetteMoms" page.)
For discussion today: Is there any aspect of these topics (nursing or pumping, or breastfeeding vs. formula feeding in general) that you'd like addressed in more detail, or updated? (Readers who formula-fed their babies exclusively or combined breastfeeding and formula-feeding: anyone care to write a guest post with tips?) I know readers have shared tips on pumping in your car — should we turn that into a post so it's easier to find? (I think one reader in particular broke it down, and we don't have an email address for her — if you're reading, MAY we turn your advice on pumping in the car into a post?)
If you're curious for the whole new CorporetteMoms morning post schedule, this is what we're going to try for a while:
Week 1:
Maternity Monday
Accessory Tuesday
Washable Wednesday
Budget Thursday
Family Friday
Week 2:
Beauty & Makeup Monday
Nursing/Pumping/Postpartum Tuesday
Washable Wednesday
Organizing Thursday
Family Friday
There was a lot of interest in adding recipes in general to the content mix, which Kate and I may try adding into each Weekly News Update. As I've noted in the past, my own recipes are repetitive, non-photo-friendly, super-lazy dinners ("dump chicken breasts, salsa, chicken broth, and two cans of beans into crockpot. Eight hours later, put into bowls and add cheese and sour cream as desired."), and recipe/food blogging is an entirely different thing (with different tech to make recipes printable, different social media, etc.) that ultimately I don't think is my main strength. But we will try to add in some Recipe Open Threads on a regular basis as well for you guys to discuss and share.
This post contains affiliate links and CorporetteMoms may earn commissions for purchases made through links in this post. For more details see here. Thank you so much for your support!
We are a participant in the Amazon Services LLC Associates Program, an affiliate advertising program designed to provide a means for us to earn fees by linking to Amazon.com and affiliated sites.
Sales of Note…
(See all of the latest workwear sales at Corporette!)
Kid/Family Sales
Hunting for great deals on family holiday cards? As of 11.25.22, these are the best deals we're seeing on cards and more:
See some of our latest articles on CorporetteMoms:
Click here to see our top posts!
And — here are some of our latest threadjacks of interest – working mom questions asked by the commenters!