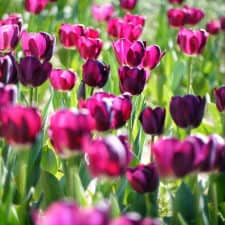 Thank you so much to everyone who took the survey! We had 527 survey takers, and according to Random Number Generator, the lucky winner of the Amazon gift card was entrance #367 — she's been notified by email! Even though the giveaway is closed, the survey will remain open — if you'd like to take it now you can still take the survey here.
I'm still looking over everyone's responses, but some big, quick notes as far as survey results go:
AGE:

49% of you are aged 33-37, 31% are 28-32, and 18% are 38-49. (Not quite sure why I had such a huge range for 38-49, but there you go.)
37% of you were 31-33 years old when you had your first child; another 33% of you were 26-30.

KIDS

51% of you have 1 kid, 40% of you have 2.
40% of your kiddos are under a year old; 25% are 1, and 29% are two.
43% of you have kids in daycare (outside the home), and and 11% had a babysitter or nanny. 13% of folks noted that grandparents were a significant secondary component of your childcare plan as well.

INCOME/CAREER:

55% of you have households with incomes higher than $200K — and 56% of you earn more than $100K personally (go ladies!)
36% of you are the breadwinner (what do they say, 40% and rising?) and 40% of you say you're about equal with your partner
53% of you have a JD
48% of you say you've been at your career a while (3-8 years); 43% say they're senior employees (8+ years)
25% work for a big company; 20% for the government
55% of you have your own office

LIFE:

96% of you are engaged/married/civil union
55% of you live in the suburbs, 41% in the city  – but 67% work in the city, and 23% work in the suburbs
50% of you work 40-49 hours a week, 17% work exactly 40 hours, and 14% work 50-70 hours
88% of you work full time, and 7% work part time/flex time
58% of you identify as the default parent, with 32% of you saying you're 50/50 partners
46% of you work from home whenever you want, with no formal arrangement — 32% don't spend any significant time working at home
70% of you drive daily, 62% of you exercise less than 4 hours a week, 61% of you watch less than 7 hours of TV a week, 61% of you live in a house or apartment smaller than 2500 square feet, and 57% of you wear a "quick" makeup look every day

FASHION:

61% said your office was "business casual (for men, no tie but a tucked button-front shirt and khakis; women may wear blazers but usually as separates)"; the next biggest category was business conservative, with 26% of readers checking that category (we defined it in the survey as "men may wear a tie but keep their suit jacket in their office; women may or may not wear full suits often")
50% of you said you were size M; 40% said size S
in terms of what you wear OFTEN for work, the top 5 answers were blouses without buttons, ballet flats, trousers, blazers, and sheath dresses — and the lowest 5 answers were sneakers, 5-pocket styles of pants, pantyhose, silk anything, and cashmere anything

PARENTING DUTIES – 54% of you said you split all duties equally, while 45% of you said you do everything at least 60% of the time (with lots of individual responses for me to read and process
BLOG CONTENT

Most people really liked the content mix as is, but the biggest things people wanted MORE of was career/job advice, parenting/mom advice, and household advice — almost 27% thought we had too much maternity fashion advice also
The most loved feature was Washable Wednesday, followed closely by the Weekly News Roundup
73% of folks wanted to hear more interviews with regular working moms — stay tuned later today when we'll run our first "Week in the Life" feature!
44% of folks thought smaller CorporetteMoms ebooks, like dressing professionally for your pregnancy, were a good idea
HUGE thanks to everyone who took the survey — I really do appreciate it!