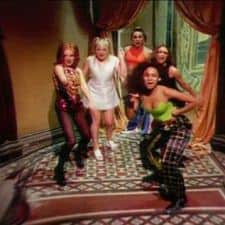 Hi guys! OK, I have been working on this survey for what seems like AGES and I keep making changes — I'm ready to release the Kraken! We haven't taken an official survey of readers since we started CorporetteMoms almost three years ago. PLEASE PLEASE PLEASE take the survey so we can assess how we're doing on current content, what to include in future content, and more. To sweeten the pot a bit, if you take the survey you can be entered to win a $200 gift card to Amazon because, HEY, what can't you get at Amazon? The gift card sweepstakes will be open for one week; unfortunately it's only open to U.S. residents age 18 or older. (4/13/17 UPDATE: THE GIVEAWAY IS NOW CLOSED. You can still take the survey here if you want!)
A Week in the Life of a Real Working Mom
Something I noticed while going through the 2014 survey was that a lot of people wanted a "day in the life" of regular working moms, so I'm going to be sending a form around to a few of my working mom friends. (I've expanded it to a "week in the life" since so often, for me at least, a day in the life looks like "dropped kids off at 8. picked kids up at 5. worked nonstop between.") so I thought we'd expand to a full week. If you'd like to be featured (anonymously or otherwise) for a "week in the life" feature, please fill out this form here!
A big question for your discussion in the comments, though: the morning editorial schedule for posts.
I've been contemplating changes to the format of this site, at least in our morning open thread posts — the current structure, as it is, feels a bit constrained to me and too heavy on maternity clothes (which everyone has been saying), and I'd love your feedback on what else you'd like to see — and what you'd like to keep). (Pictured.) These are the current rough themes we try to follow:
Maternity Monday: Featuring one piece of wear-it-to work maternitywear. The problem I'm finding is that there really is a limited collection of truly great, recommendable workwear for pregnant ladies. I'd almost rather do an ebook or free download or something to help pregnant moms.
Nursing/Feeding Tuesday: Originally this was going to be a nursing-friendly top for the postpartum mom. We quickly added a pumping-friendly top category to alternate with the nursing tops, and then we also added a general feeding category to include baby spoons, pouches, etc. But as I've noted in the past, I think you can pump in almost anything except for sheath dresses, and these days it seems like there is more and more overlap between nursing clothes and maternity clothes. As for feeding, for my family we have a few "hits" that work for us (the Zoli, the Take n Toss, etc), and writing about something new all the time (just because it's new) seems unhelpful. We've recently expanded this to include random categories like "Things You Can Buy While Shopping For Your Kids Tuesday."
Washable Wednesday: This one was a hit right away and I'm not seriously thinking of changing this one — like you guys, I definitely prefer to wear clothes that are easy to care for.
Everyone Thursday: The original idea here was that everyone could wear it, whether you were pregnant, nursing, or beyond. We feature a lot of blazers and necklaces, but is sometimes a shoe or bag. This just seems like a weird category to me.
Finally Friday: This one tends to be a shoe or bag, but sometimes is a weekend rec, sometimes not.
So those are the current categories. What else would you like to see to head off the morning post open threads? More shoes or bags? More budget items? Maybe "Casual Office" Friday? More kid gear? Organizing tools for your home and office? To be honest (based on my own post-kid wardrobe), I try to keep everything here on the frugal side, but we could include splurgey choices or have an explicit day for bargains.
A few notes, if you're curious:
The original idea for CorporetteMoms was to have a heavy content component of multiple moms blogging about their work/life balance. I immediately got overwhelmed with the idea of the work we'd have to do as editors — harassing people to turn in posts so we could have a consistent editorial schedule, editing their posts, doing SEO research, doing all the social media promotion and graphics, and more — so for the moment that's on the back burner.
GOD, YES, I KNOW WE NEED A NEW LOGO. The holdup is that we also need a new logo at Corporette as well as a redesign and I've been going back and forth with various designers for two years now.