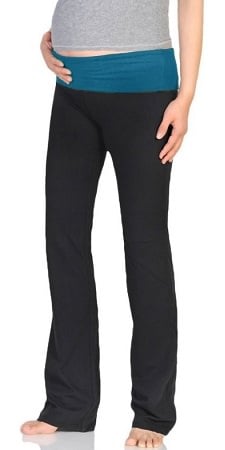 Here's a fun question: Is anyone else occasionally still wearing maternity clothes, many moons after your pregnancy ended? 
I've graduated from my maternity jeans but I still find myself pulling out maternity t-shirts for sleeping or working out. After my recent ACL surgery I wound up wearing my maternity yoga pants because all my newer workout pants were too tight-fitting at the knee and the thought of being in PJs for weeks bummed me out. (I thought I'd donated the vast majority of my maternity clothes, but nope — I was happy to find I still have a few odd pieces.)
In addition to my maternity yoga pants and maternity t-shirts, I have a few nursing things I still wear, too — namely some of my nursing bras for sleeping. My favorites are my Bravado bras, but I have a random nursing bra from Destination Maternity or one of those mall stores that I bought during my first pregnancy and still find myself wearing if everything else is dirty. (I'm such a fan of the Bravado bras I'm even considering buying one or two new ones to keep on hand in case my older ones die on me.)
So let's hear it, ladies: Have you held onto any maternity clothes to wear even if you're not pregnant anymore? Do you do it because they're functional and on hand (e.g., a t-shirt to sleep in), or is there something you prefer about maternity clothes?
(I will admit, part of the reason I like sleeping in my maternity t-shirts is that they feel vaguely fitted but nice and loose in the tummy, which isn't my favorite body area.) I know a few of my girlfriends who had C-sections preferred maternity jeans for a long while after birth — while still others stayed in maternity clothes for a long time postpartum because those clothes fit (and their old, non-maternity clothes did not).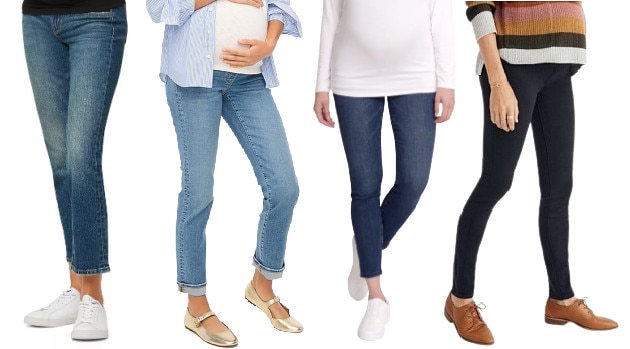 (Pictured: My maternity yoga pants are from Gap and somewhere like Destination Maternity, but if I were looking today I'd be mighty tempted by these affordable yoga pants at Amazon — some colors and sizes are as low as $9.99 and eligible for Prime, and they have hundreds of positive reviews.)
Psst: some of our favorite books for working mothers…
Social media pictures via Stencil.