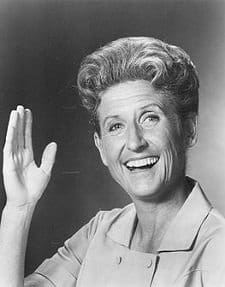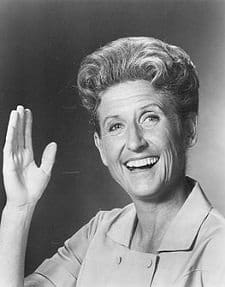 If you're a busy working mom, good childcare is a must — but what happens when a nanny doesn't even begin to cut it? How can you level up your childcare and household management? (Warning: this post is not terribly budget-friendly.)
I've wanted to talk about this ever since I read this post from Penelope Trunk (written in 2008 but I first read it more recently than that) about hiring a house manager — an entire position I never knew existed but would love to have if money and time allowed. So if you need more than a nanny, let's review the "additional childcare options for very busy moms" that I know of (beyond, obviously, getting your husband to be an equal partner and sharing parenting duties)…
Mother's helper: Relatively budget-friendly. A lot of people will hire a teenager or young woman to "help the mother" — the idea is that you will be present and in charge, but the mother's helper can help manage the kids, clean up a crazy mess, put laundry away, do the dishes, and take care of all those other household tasks that need to be done.
Nighttime baby nurse: This is what some moms do when they have a newborn — the idea is that a qualified baby nurse (who specializes in newborns) will stay at your house with the baby to be awake all night to tend to him or her, while you sleep. If you really can't take the 6-12 weeks of sleeplessness that comes with a newborn, this can be a great option. (Text updated to account for commenters who note that a nighttime baby nurse was very breastfeeding-friendly!)
Second nanny or babysitter: I've heard of this happening in two main situations: The first is when your primary childcare is an au pair, who is strictly limited to a set number of hours a week, but you regularly need coverage outside those hours. The second time I've heard of this happening is if you have multiple children — some parents like to have one nanny per child.
Housekeeper: Readers have mentioned this as an ideal option for older children — the idea is you have someone at your home in the hours after school who is providing some supervision for your children while also cleaning and making dinner. Think of Alice's role in The Brady Bunch (pictured at top).
Personal assistant. This option isn't so much for childcare, but in theory frees you up so you can spend more time with your children yourself. PAs can do family shopping, pay bills, call customer service, plan vacations/make travel arrangements, and sometimes more. (This post on LinkedIn has a good breakdown of the differences between a butler, a personal assistant, and a housemanager.) A somewhat budget-friendly corollary: these days you can find a lot of virtual help online, whether it's through one-off tasks on Fiverr, virtual personal assistants through spots like Zirtual or Upwork, or overseas virtual assistants like those mentioned in this classic Esquire piece (reprinted in The Four Hour Workweek and on Tim Ferriss's site) or mentioned in fiction like Where'd You Go, Bernadette. (Full disclosure – I've worked with a number of virtual assistants over the years for the blog, mostly sourced through Virtual Staff Finder, but I don't usually give them personal tasks. Once I did ask a VA to make a chart for me of all the local preschools, what the price range was, what times classes were offered, and when the deadlines/application fees are, though.)
Housemanager: This is what Trunk was talking about; in 2008 she reported hiring someone to take care of her house for $50,000 a year. The idea is that this person totally manages the house, coordinating cleaning, deliveries, stocking the refrigerator, looking into why your toilet is rattling, etc. (It reminds me of that classic essay, "I Want a Wife.") More info, from the British American Household Staffing page:
A Housemanager is responsible for one household and and smooth running of the household. A Housemanager will live in or live out and can double as the Butler or Executive Housekeeper in residence in addition to performing the duties of a Housemanager. Some families appoint their Nanny as a Personal Assistant and Housemanager when the children are of school age. A Housemanager will ensure the house is fully functioning by managing vendors, creating and maintaining vendor relationships. A Housemanager in a townhouse may oversee from three to fifteen members of staff and manage their schedules weekly and monthly.
And, of course, when you can't afford any of these, you play the game the rest of us working mothers play, Do, Don't, or NOPE.
Ladies, what else have you heard of? What have you considered — or at what price range would you consider bringing in someone else?
The discussion below is great; you can also check out this March 2017 discussion on Corporette.