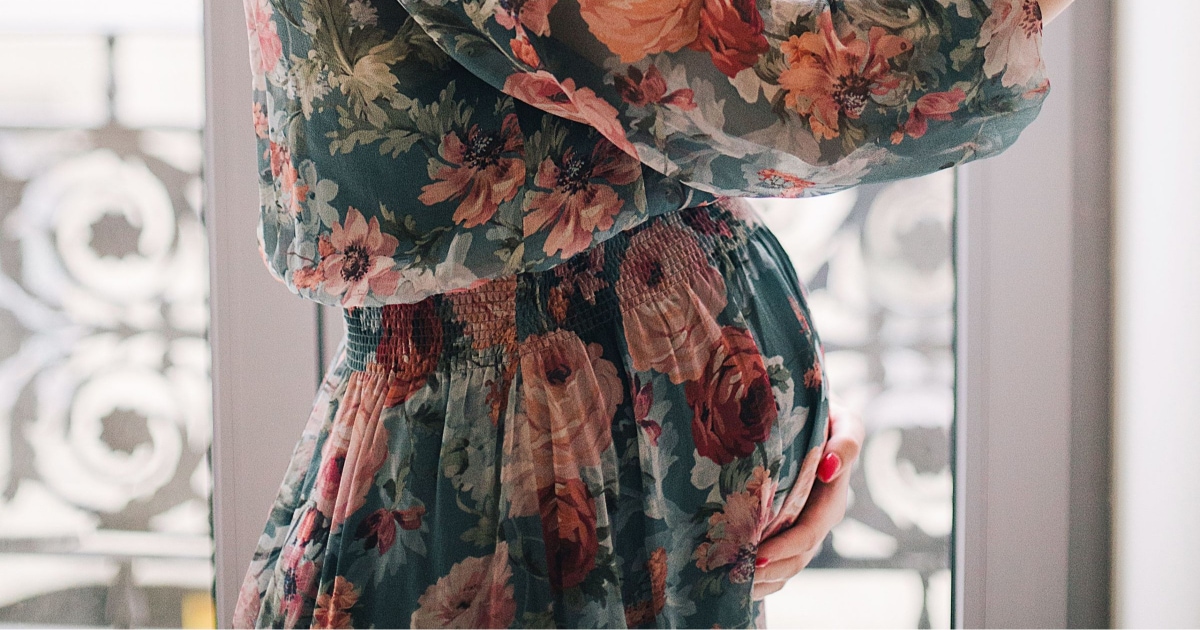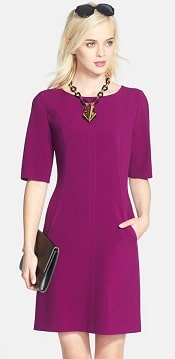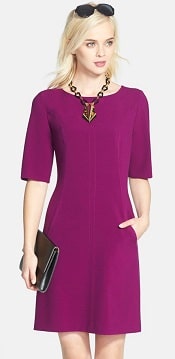 What clothes best hide a baby bump — particularly if it's your second child and you feel like you're showing earlier?  We've talked here about how to work through your first trimester — and over at Corporette we've talked about ways to hide a baby bump — but it's been far too long in either place since we've talked about work outfits for the first trimester.
Kat's picked a few pieces particularly for the early days of pregnancy (for example here, here, here, here) — but what are YOUR favorite pieces?  We've rounded up a few tips that readers have shared in the past — what are your best tips for how to hide a baby bump?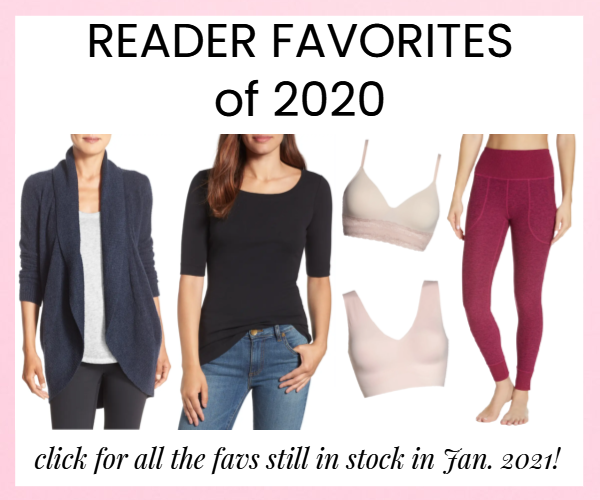 (Pictured: Tahari A-Line seamed dress — non-binding at the waist, with pockets to boot! It's available for $128 from Nordstrom.)
The Best Tops to Help You Hide a Baby Bump
To hide a growing bust and belly, try wearing:
Darker colors
Unstructured pieces (with or without something structured on top)
Non-clingy fabrics, e.g., jersey
Button-front shirts (blouse them or wear them untucked)
Looser-fitting jackets
Cardigans with the top one or two buttons fastened
Hip-length blouses, untucked
Long cardigans, especially open-front
Shells with interesting prints and/or detail at the top (ruffle, etc.) under blazers
Skirts/Dresses: What to Wear to Hide a Baby Bump
Even if you're not showing yet, you may suddenly find that you don't WANT to button or zip any of your pants because it feels like you're bloated. Try wearing:
Elastic-waistband skirts (for example)
Non-maternity dresses that are loose around your midsection, such as the A-line dress pictured at top
Dresses/tops with ruching at the waist (this Karen Kane dress has been a reader favorite for a while)
Faux-wrap dresses
Dresses and skirts with pockets (this Lands' End dress is often cited as a reader favorite)
General Tips on Hiding a Baby Bump
Wear dark colors — black, brown, navy, gray, etc., for the main color of your outfits.
Dress in layers so that your silhouette isn't as obvious.
Wear your regular non-maternity pants — either pants that can't quite zip/button anymore (with a BellaBand), or pants with elastic waistbands.
It's probably best to steer clear of empire-waist dresses and tops, since they often make women who aren't pregnant look like they're expecting — although YMMV.
Use accessories near your face to draw attention away from your growing belly. Wear larger earrings, statement necklaces, brighter makeup, etc. Use scarves for the same reason — and also to help hide your bump.
What are your tips for hiding a pregnancy before you're ready to spread the news? For moms of more than one: did you start showing earlier with your second?
Picture below via Stencil.