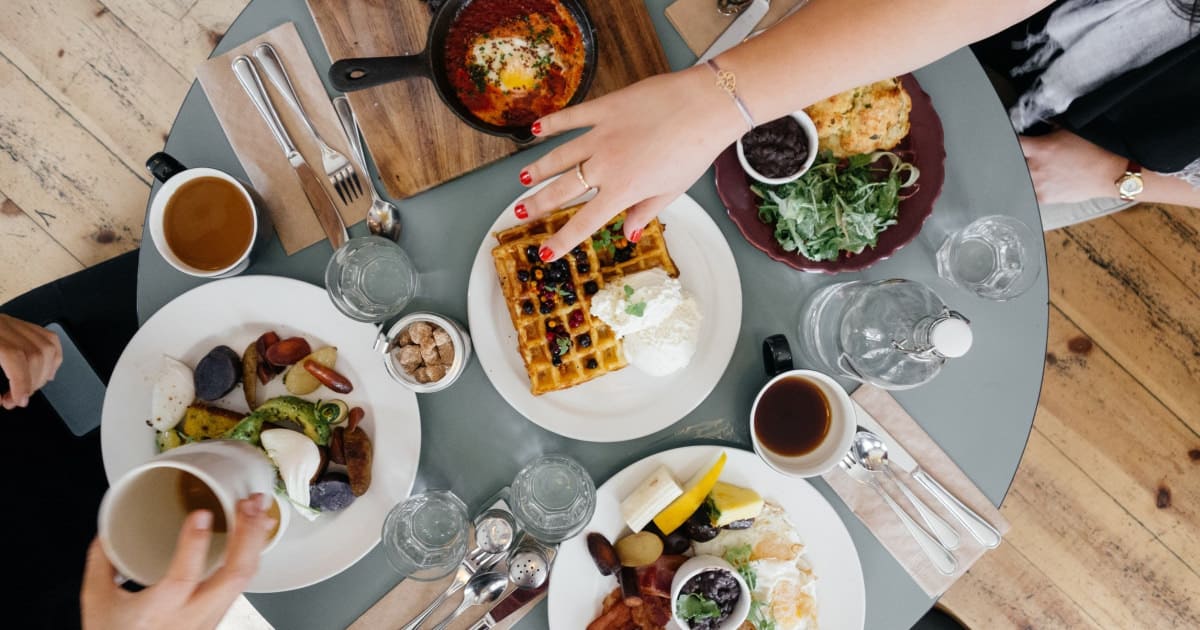 What are the crowd-pleasing family brunch recipes at your house and among your extended family? Have you found any recipes that are a hit among adults and kids alike, or do you focus on your grown-up favorites and then scramble some eggs for any little ones who aren't into, say, the Gruyère mushroom quiche? Also, are you more likely to (1) serve one main dish, maybe on the heavier side, (2) go all out and make several dishes, or (3) round up some bagels, cream cheese, and fruit for a relaxed, low-key option? What are your favorite family brunch recipes worthy of recommendation to working moms? Are they classic family recipes that were passed down from a relative, or did you find them in a cookbook or online?
Usually, I keep it simple and serve baked French toast and some fresh fruit. I have a pretty small family, so I don't feel tons of pressure to "perform"; I prefer baking to stovetop cooking; and I love being able to do most of the work the night before. Unfortunately, that didn't go too well last Christmas, because I had to bake it much longer than the recipe directed, which meant people were waiting around with nothing to eat. (I hadn't used the recipe before.) That brings up another question: If you're having a lot of family over for a holiday or otherspecial occasion, do you only use tried-and-true recipes, or do you take a risk and use a new one?
(Psst: We've also discussed easy weeknight dinners, favorite fall recipes, super-slow and super-fast recipes for long workdays, slow cooker recipes for working women, and back-to-school recipes.
Without further ado, here are our favorite family brunch recipes:
Kat's Favorite Family Brunch Recipes:
On her list to try: Yellow Cake Baked Oatmeal [Chrissy Teigen via Self]
Kate's Favorite Family Brunch Recipes:
Rebecca's Favorite Family Brunch Recipes:
On her list to try: Madame Cristo Grilled Ham and Cheese [Allrecipes.com]
What are YOUR favorite family brunch recipes? For breakfasts and brunches, do you prefer sweet or savory dishes — or both? If you celebrate Easter or Passover, what are your holiday plans this weekend? (And if not, feel free to tell us about your weekend plans anyway!)
Stock photos via Stencil.