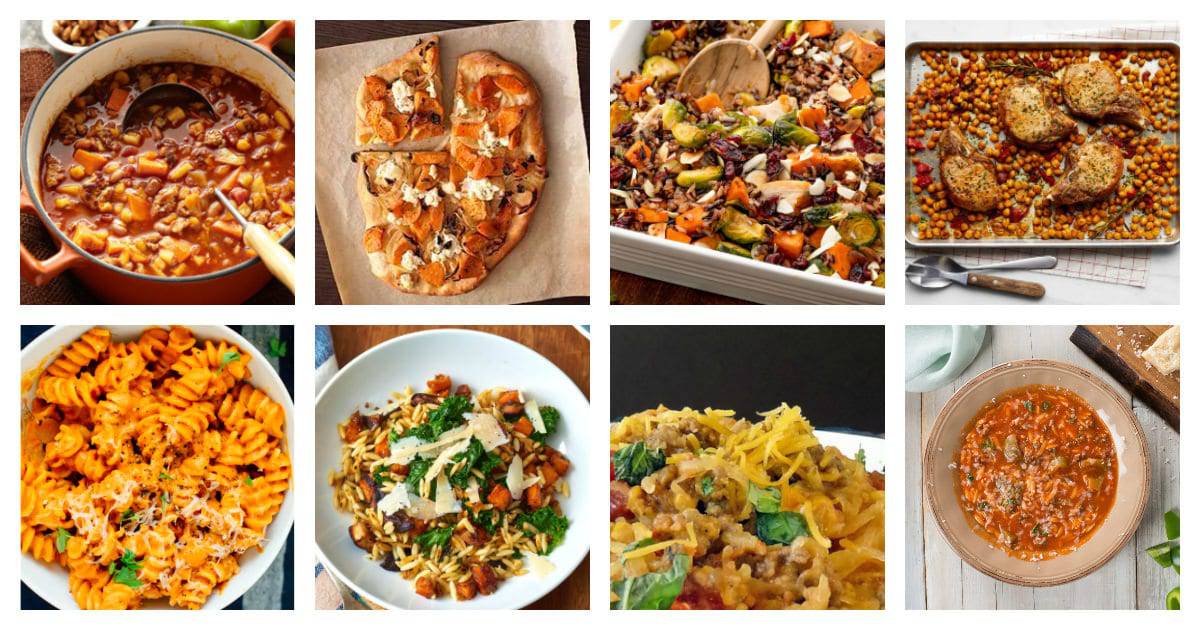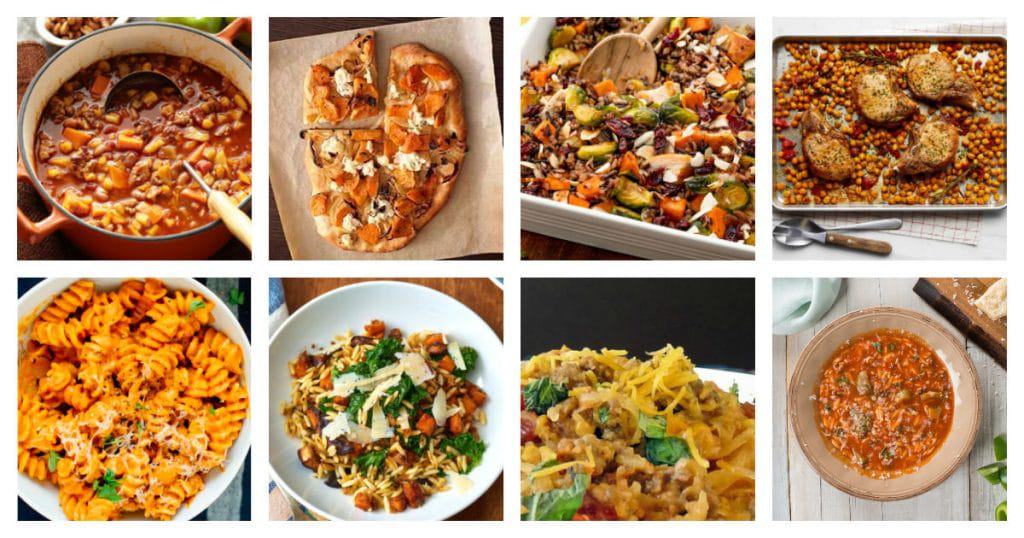 With many families already in back-to-school mode — which means a return to a regular routine, more time spent prepping for school and after-school activities, and cravings for fall flavors and comfort foods — we've rounded up several back-to-school recipes for working moms. Most of them take less than 60 minutes, and the leftovers will make good lunches you can take to work throughout the week. What are your tried-and-true back-to-school recipes? What have you recently discovered that you've been wanting to try as the season changes from summer to fall?
Psst: We've also talked about favorite fall recipes, super-slow and super-fast recipes for long work days, slow cooker recipes for working women, and the best cookware and kitchen appliances — and Kat's shared some of her easy weeknight dinners.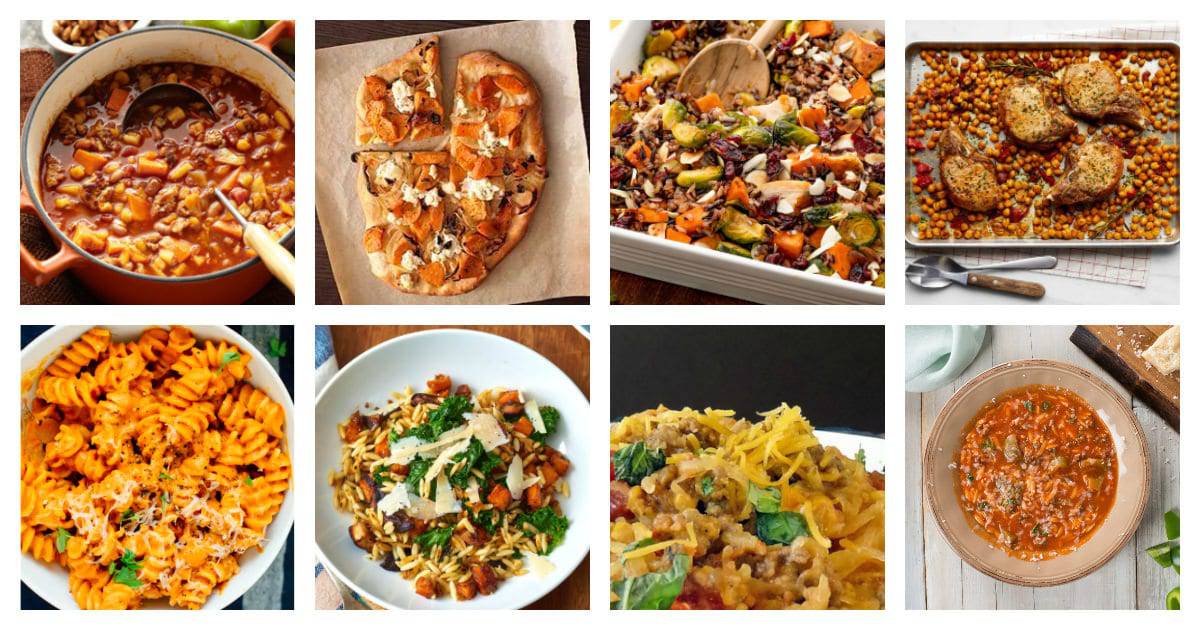 Pictured at top, clockwise: Harvest Chipotle Chili: Midwest Living / Rosemary-Garlic Pork Chops with Chickpeas: Food Network / Pumpkin Marinara Pasta: Cookie and Kate / Healthy Chicken Casserole: Delish.
What recipes are you planning to make for back-to-school? What makes for a good back-to-school or fall recipe? Are you more or less likely to try something new this time of year — or is it easier to stick with the recipes you already know your family will love — especially if you have picky eaters? Let us know!