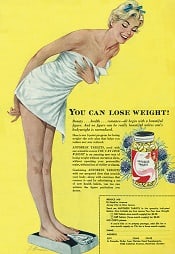 Kate and I were discussing the troubling issue of body image as a mom — even if you get back to your old "size," what do you do when you just feel different in your skin, or when you feel like your shape has fundamentally changed? Kate generously offered to share her thoughts in more detail… —Kat
New mothers are given two choices for looking at and thinking about their post-baby bodies. These general messages are:
Message #1: "If Kate Middleton can do it, so can you!"
Come on, it's time to lose that baby weight! Look, these skinny celebrities did it — you can too! Don't worry, breastfeeding will make the weight just FALL OFF. This mom isn't even a celebrity and it wasn't a problem for HER. In her words, "What's your excuse?"
Message #2: "Hey, you went through pregnancy and childbirth! Be proud of your body — it's amazing!" 
Sure, it looks a bit different now, but it created a new life! Maybe you even breastfeed your baby — you produced milk that kept a little human being ALIVE! Celebrate and love your body, stretchmarks tiger stripes and all!