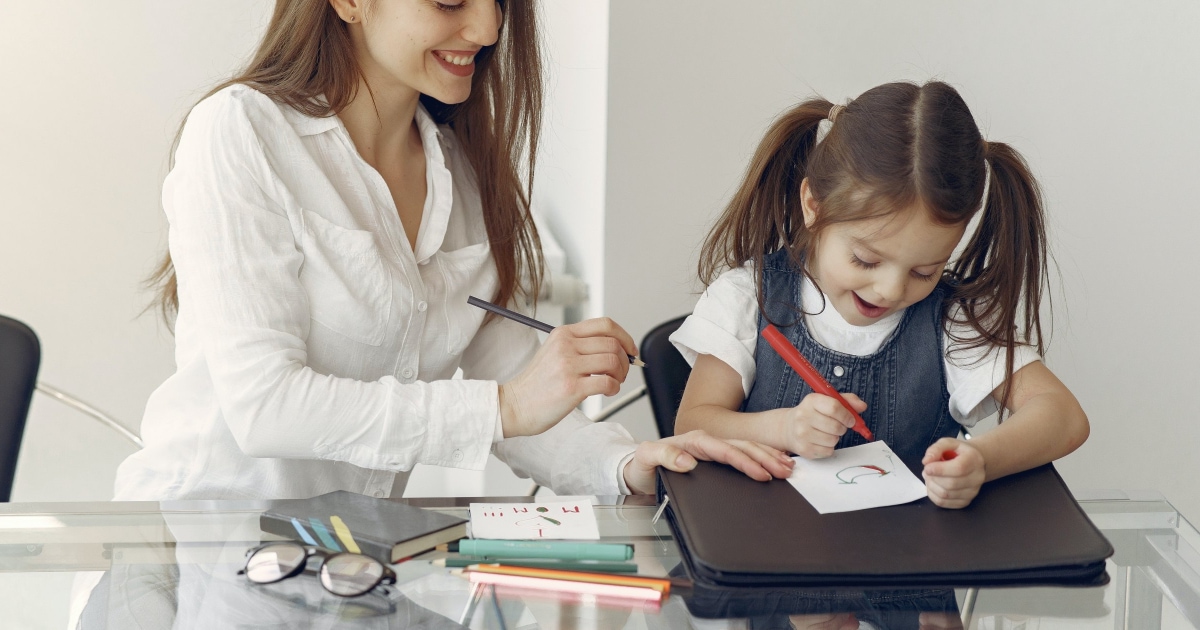 One of the biggest questions right now for working parents is CHILDCARE — when the regular system can resume, whether you'll lose your spot/caregiver if you don't keep paying, etc, etc. So let's discuss! Here are a few questions to kickstart the discussion, but obviously each situation will be different…
If your kids' daycare has closed, are you still paying for daycare? How has your daycare dealt with the #stayathome orders, if your state has one — has there been a way to pause services? If you have decided to end your payments, are you worried about getting a spot when things open up again? (There was just a great thread on this on Corporette, and another one here…)
If you still have the option for daycare (or school!) (for example, you're an "essential employee" and childcare is provided through your work) — are you sending your kids? (Some states have closed all childcare centers except for those serving essential workers; some states only have "recommended school closures.") Are you nervous about your kids contracting COVID-19 from someone there and/or passing it to others?
If you have a nanny or babysitter, are you still paying them even if they are social distncing and not coming to your home? How long do you plan to do that? If you your nanny/babysitter HAS been coming to your home, have you taken extra steps to insure that it's a "closed loop," or that you've socially distanced long enough to ensure that none of you have been exposed to the virus?
If you have grandparents watching your kids as a large part of your childcare, are they still doing so, or are you social distancing from them? (We talked about granny as nanny a few years ago!) If they have been coming to your home (if they don't live with you regularly, have you taken extra steps to insure that it's a "closed loop"? If you did social distance for a while, when did you decide (or when will you decide) that you've socially distanced long enough?
Are you enlisting older siblings to watch your younger child(ren)? How is that going? Is it something new you are trying, or have they watched their siblings before?
Have you tried virtual babysitting, by asking either a relative, friend, or an existing babysitter? Or would it not work well for your child(ren)? (Or is screentime in general your new babysitter?)
When do you think it will be safe to send kids to daycare or school again? In the federal government's plan to reopen segments of the country, the first steps include "reopen[ing] community settings where children are cared for, including K-12 schools, daycares, and locally attended summer camps, to allow the workforce to return to work."
There are no easy answers right now!
Here's one brilliant idea I read about somewhere: If you need to go to the grocery store, for example, but can't leave the kid(s) home alone, see if you can get a friend, family member, or care provider with a car to "babysit" your kids while you go into the store. Everyone stays in their own cars, but you park right next to each other so the babysitter can see the kids. When the weather is warmer, in theory, people could do the same and "watch" kids from a distance…
Stock photo via Pexels / Gustavo Fring.