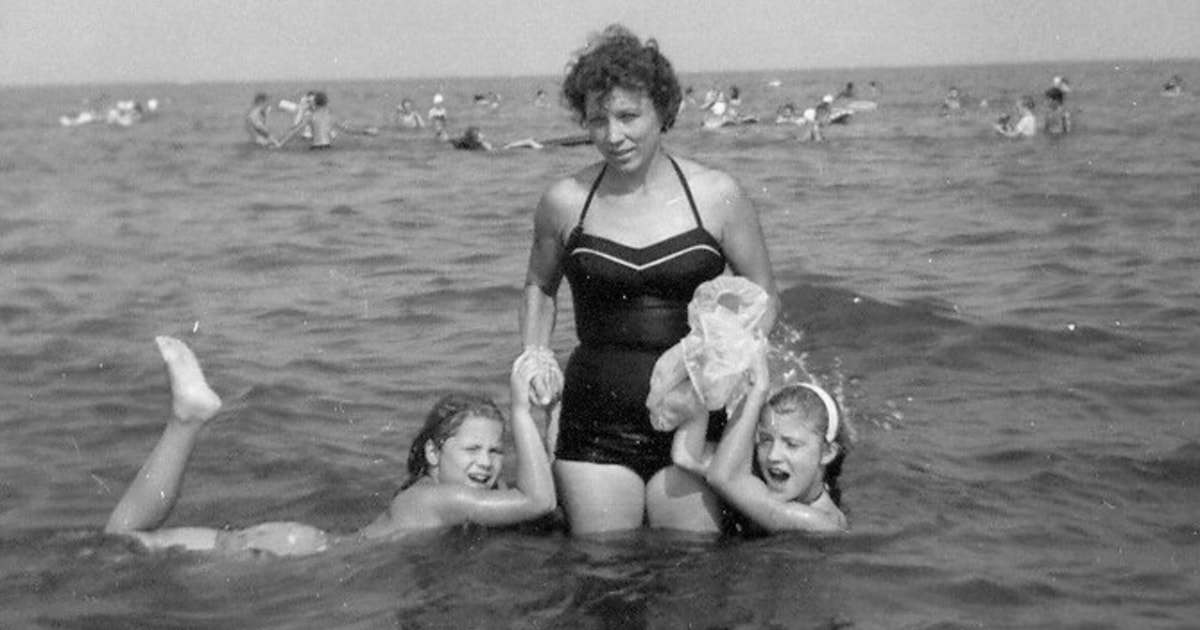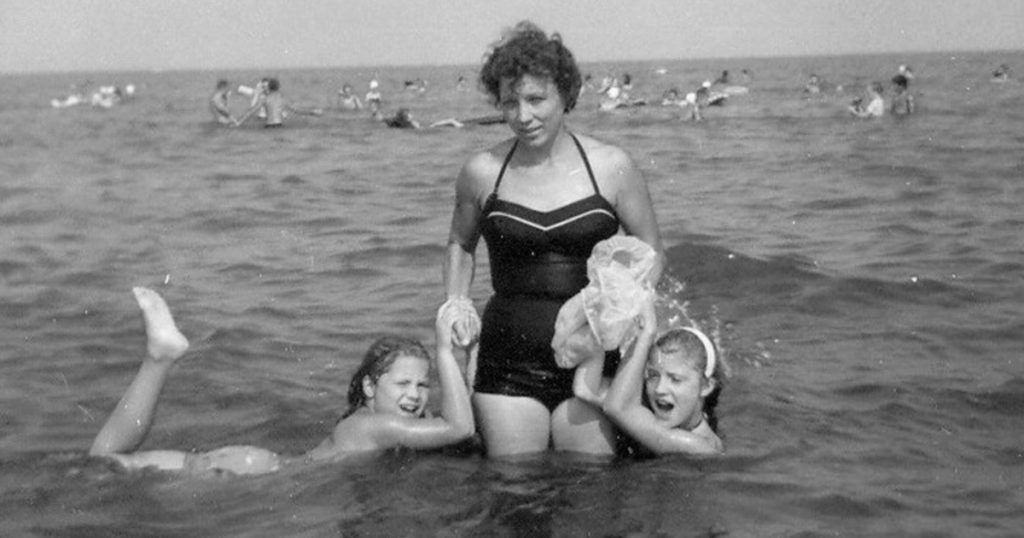 Mother's Day is coming up May 9, readers — what do you want your kids to give you? Do you have any historically great Mother's Days in your past that you'd like to share?
I was joking about this with some girlfriends recently, and we were all pretty much in agreement on what we wanted: ALONE TIME. Peace. Quiet. One of us mentioned "the house to myself" also. YASSSS.
The photo is actually one of my favorite photos of my grandmother (my mom and her twin are the girls with her). Her expression kind of sums up so many things I feel about motherhood, especially this year — overwhelmed, exhausted, a general AYFKM expression in general. What does the woman in this photo want? ALONE TIME.
In reality — I may have written about this before — my kids often give me little handmade cards that I of course CHERISH, although I'm still struggling to find a nice place to keep them. (Current attempt is one of these bound "presentation notebooks" with sleeves.) I also am a fan of going through Poshmark and other sites, giving my husband a list of 4–10 items I wouldn't be mad at owning, and then letting him "surprise me" with his choice. We also, of course, just rounded up gift ideas for Mother's Day over at Corporette.
So, readers, let's hear from you — what do you want for Mother's Day this year?
This post contains affiliate links and CorporetteMoms may earn commissions for purchases made through links in this post. For more details see here. Thank you so much for your support!
We are a participant in the Amazon Services LLC Associates Program, an affiliate advertising program designed to provide a means for us to earn fees by linking to Amazon.com and affiliated sites.