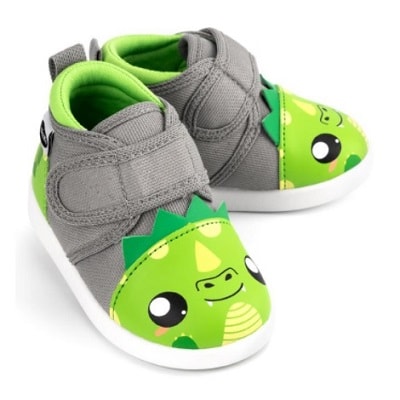 Kids grow fast — it's like they eat clothes and shoes for breakfast. I'm always eternally grateful to my fellow parent friends who generously share their kids' outgrown clothes and shoes.
One such friend gave me two pairs of lightly used ikiki toddler shoes — they're fabulous! We have the pirate one and dragon one. My son's favorite part is that they squeak every time he takes a proper step (no more tiptoeing!). I like the squeaks because I can keep track of him. (If you find the squeaking annoying, you just slide a little button and it turns it off.)
These roomy, lightweight, and flexible shoes also accommodate braces and orthotics (and they sell single shoes too).
The shoes available in sizes 2–13 and are $29.95 each (save 10% when you buy two pairs).