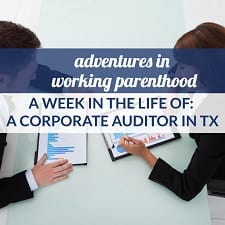 For this week's installment of our Week in the Life of a Working Mom series, I'm happy to introduce CorporetteMoms reader C, who lives in New Mexico with her husband and two daughters and works as a corporate auditor. Our usual caveat applies: Please remember that this is is a real person who has feelings and isn't gaining anything from this, unlike your usual friendly (soul-deadened, thick-skinned, cold-hearted, money-grubbing) blogger — so please be kind with any comments. Thank you! – Kat
If you'd like to be featured (anonymously or otherwise), please fill out this form! You can see all posts in this series here.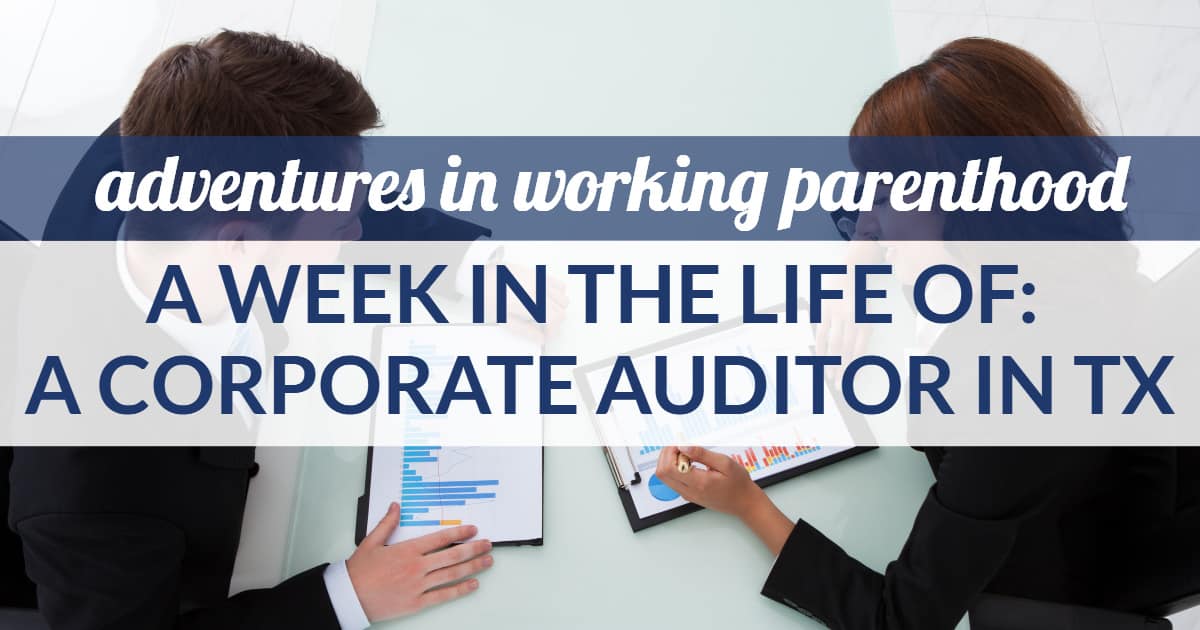 First, Some Basics About This Working Mom…

Name: C
Location: Lives in New Mexico, works in Texas
Job: Corporate auditor, 45–60 hours/week
Age: 37
Home Situation: 
I live in a 4,000-square-foot home with my husband (family medicine), our two daughters (ages 8 and 4), and our dog.
Childcare Situation:
Our children attend an after school program twice per week, and Grandma picks them up from school three days per week (and taxis them to after school activities).

School tuition: approx. $6,000 per child per year. After school program: varies, depends on our use (payment is on a per-hour basis). Grandma is compensated for gas and given a credit card for expenses incurred on behalf of the kids — she uses this to buy the kids dinner, snacks, pay for events, purchase supplies they may need, etc.
A Week in My Life