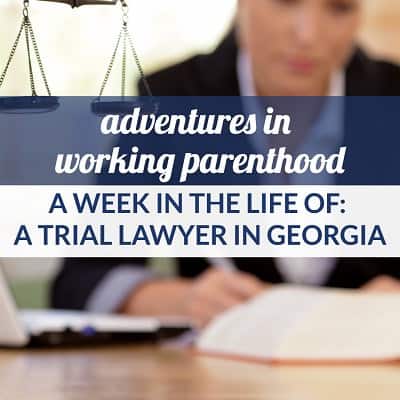 For this week's installment of our Week in the Life of a Working Mom series, I'm happy to introduce CorporetteMoms reader Meredith, who lives in Georgia with her husband and four sons and was working as a trial lawyer when she shared her week with us. Our usual caveat applies: Please remember that this is is a real person who has feelings and isn't gaining anything from this, unlike your usual friendly (soul-deadened, thick-skinned, cold-hearted, money-grubbing) blogger — so please be kind with any comments. Thank you! – Kat
If you'd like to be featured (anonymously or otherwise), please fill out this form! You can see all posts in this series here.

First, Some Basics About This Working Mom…

Name: Meredith
Location: Live in Smyrna, Georgia; work in small personal injury firm in Atlanta (Here's an update from Meredith: "Since writing this Week in the Life, I've opened my own law firm for more flexibility in balancing work/life demands.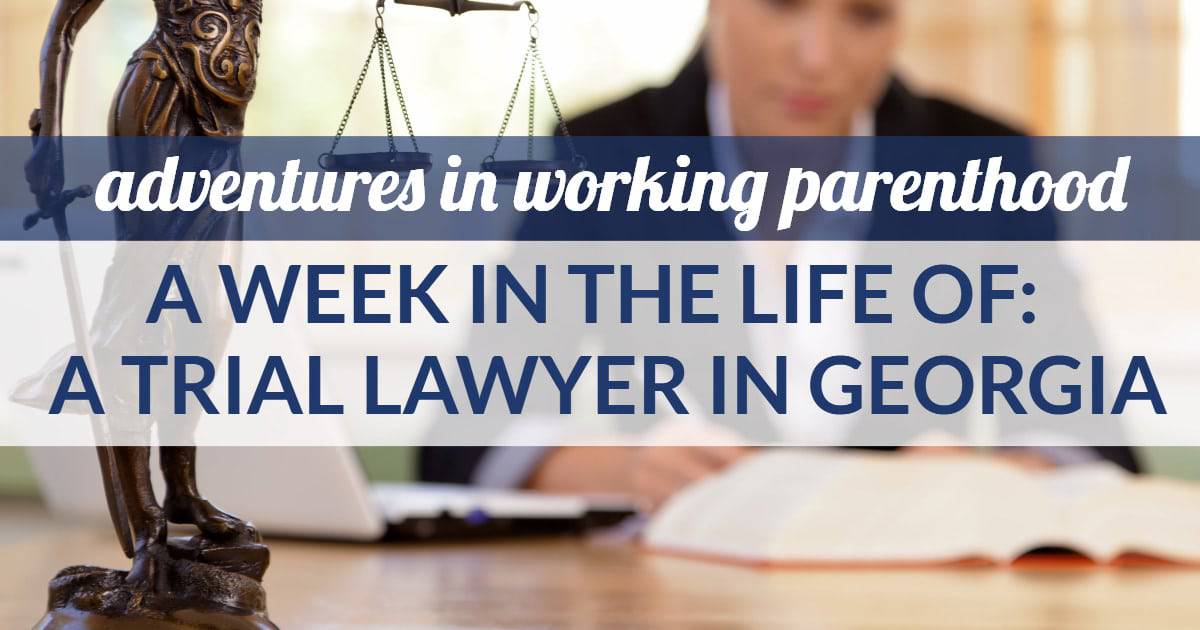 ") 
Job: trial lawyer
Age: 36
Home Situation: Four kids; stay-at-home dad who homeschools the older two 
Childcare Situation: Preschool three days a week for 3-year-old during school year ($2,500); homeschool co-op ($4,000)

A Week in My Life